Hi, friends. Today I will tell you about the most favorite soup of my family. It is borsch.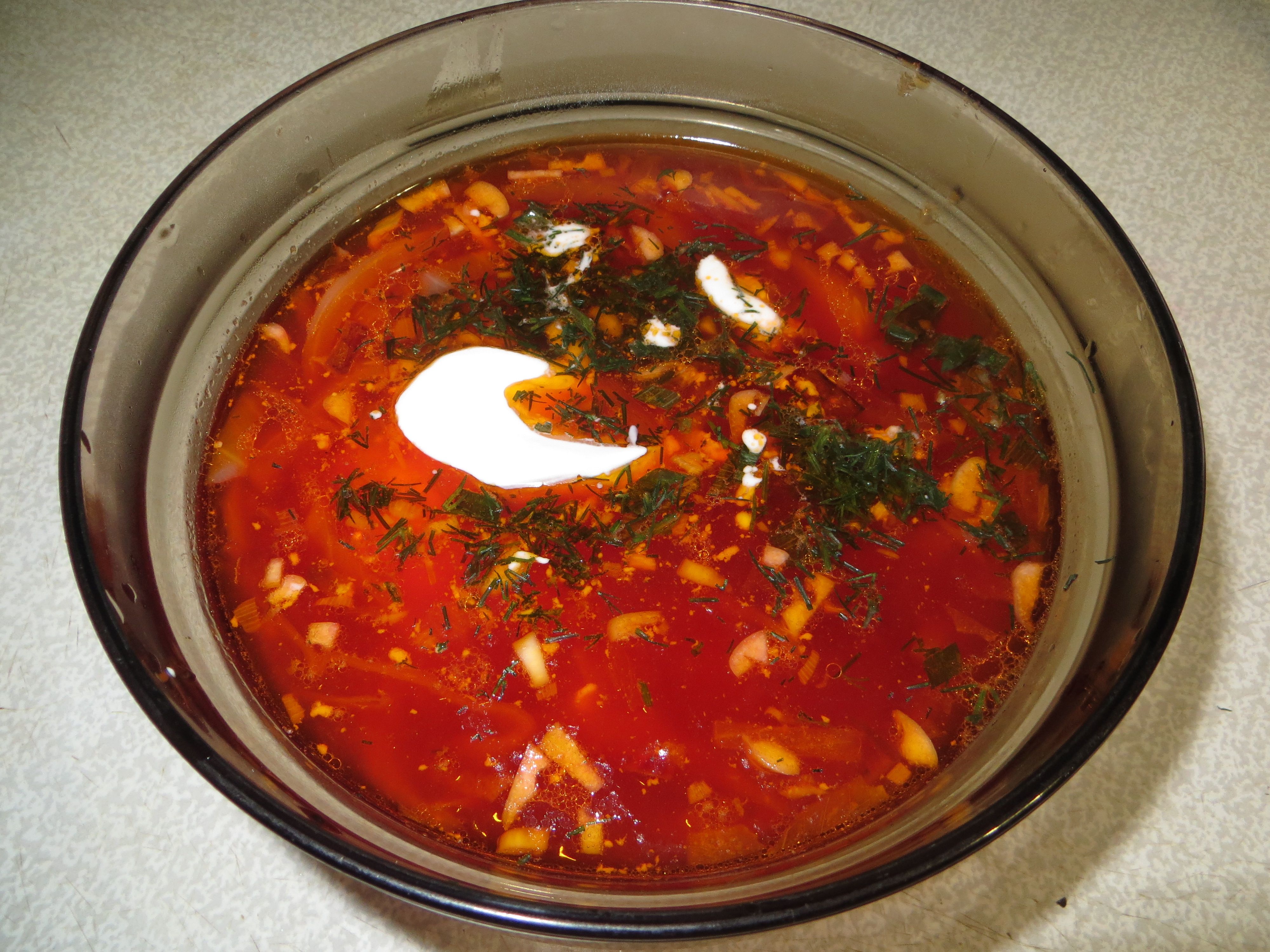 I think I can eat it every day. That's possible that my recipe of borsch is far from the right, but is obtained very tasty.
**Ingredients: **
beef bone,
potatoes,
cabbage,
beets,
carrots,
onions,
tomato paste or tomatoes,
vegetable oil,
garlic,
lemon.
I cook meat broth. Then I add cabbage and potatoes to it. At this time, fry onions and carrots, add tomato paste or tomato. Add the vegetables to the pan. Beets cut into strips and put on a slow fire, add a little lemon juice. I put salt to the soup, turn off the stove. The soup will cease to boil and then I put the beets. After 10 minutes add finely chopped garlic. I love eating borsch with sour cream and greens. I always have frozen dill in the freezer, every summer I harvested dill in the country and freeze. The fragrance of the soup is simply stunning! The most delicious soup the next day.