Усіх нас змалку вчили бережно відноситись до хліба. Ще маленькою я знала, що хліб не можна кидати чи бавитись ним, не можна класти хліб "головою до низу", якщо впав, то треба було підняти і поцілувати і старші і при цьому хрестилися. Чому так? Мабуть, що ми лише третє покоління від голодомору !
Щоб мати хліб у хаті треба було важко працювати: виростити зерно, руками його зжати та змолотити, змолоти борошно, спекти хліб в печі.
Через це в народі була маса прислів"їв і приказок про хліб. Ось кілька з них, які пригадала.
Без хліба і любов гине.
Без солі, без хліба немає обіда.
Де хліб і вода, там нема голода.
Хто знає біду, той їсть ковбасу без хліба.
Краще сухий хліб з водою, ніж паляниця з бідою.
Не вчи вченого їсти хліба печеного.
То тяжкий кавалок хліба.
Коли б, Бог, хліб був не забрав, то був би я і гадки не мав.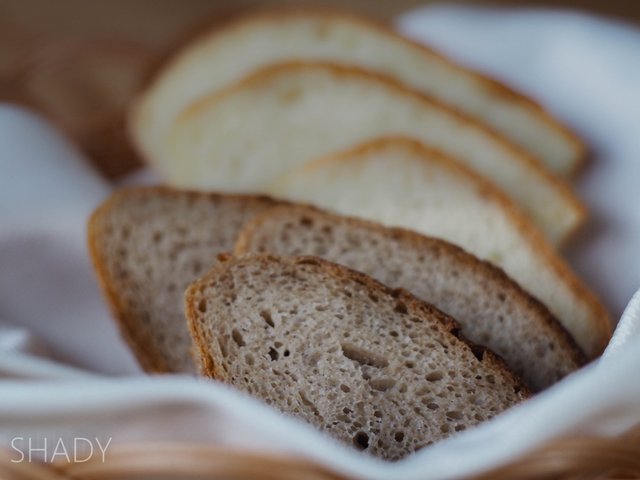 All of us were taught to be careful about bread. Even a little I knew that bread can not be thrown or played with it, you can not put the bread "head to the bottom", if fallen, then you had to raise and kiss and elders, while being baptized. Why so? It seems that we are only the third generation from the Holodomor!
Because of this, the people had plenty proverb and sayings about bread. Here are some of them who remembered.
No bread and love dies.
No salt, no bread, no lunch.
Where is bread and water, there is no hunger there.
Who knows the misfortune, he eats sausage without bread.
Better is a dry bread with water than a scab with misery.
Do not teach a scientist to eat baked bread.