Brunch!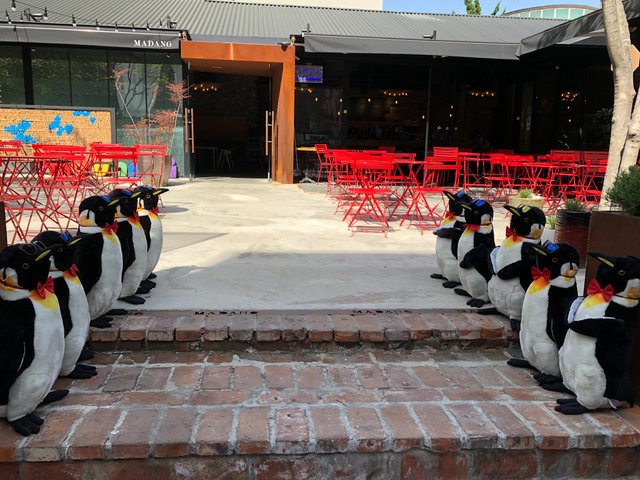 Greeted by a penguin entourage, Cat Lover and I arrived at our brunch destination and decided quickly on our menu.
(Can't remember if I posted this already or not)
CL opted for the french toast platter with sides of bacon, veggies, fried goods, and mushroom (?) soup while I ordered the egg in a bottle. Unfortunately, the waiter got my order wrong and I ended up with the eggs benedict... which is not my favorite because of the spinach.