Intestines for dinner!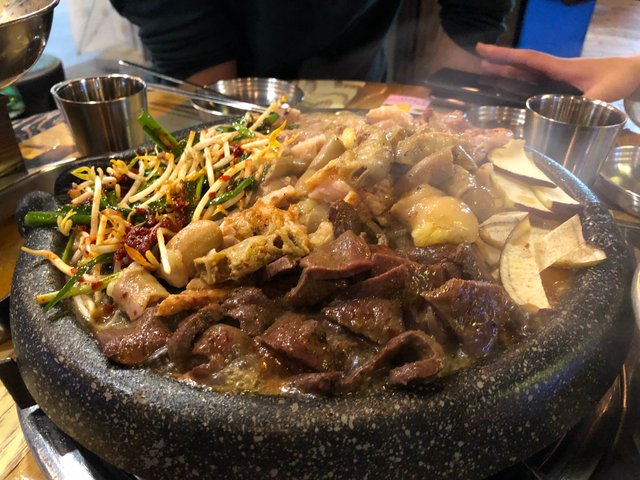 On our extended double couples vacay in Busan, we ended up going to a random intestine specialty restaurant for dinner. This was before we got a little fked up.
It was just standard, but definitely too oily. There was a very spicy soup on the side. Spicy.