Aori Ramen!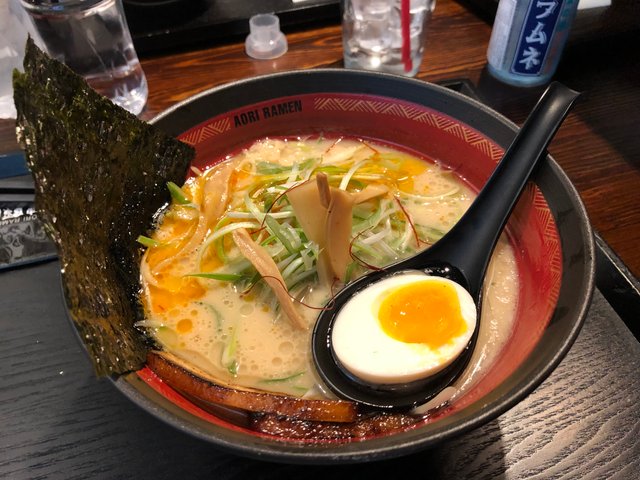 We got the party started at this ramen joint after watching Avengers.
Apparently it is owned by Big Bang's Seungri. Side note, I was quite impressed with his linguistic abilities when I saw him on TV. That was when I still had a TV.
Anyway, I liked the ramen and found it quite flavorful. I prefer my soft-boiled eggs runnier, but other than that I was pleased with my meal.