FOOD | My Chef Garden Salad
Having a healthy lifestyle is difficult to maintain, especially if we are always on the rush because of our busy schedule. We can't avoid having our meals outside the comfort zone from our house. But if we choose to be healthy, then staying with this lifestyle is not an issue at all.
Every time I have this unexpected meeting during lunch or dinner, I always choose a place based on the foods that they served. We are not getting any younger and it's our responsibility to take good care of our health.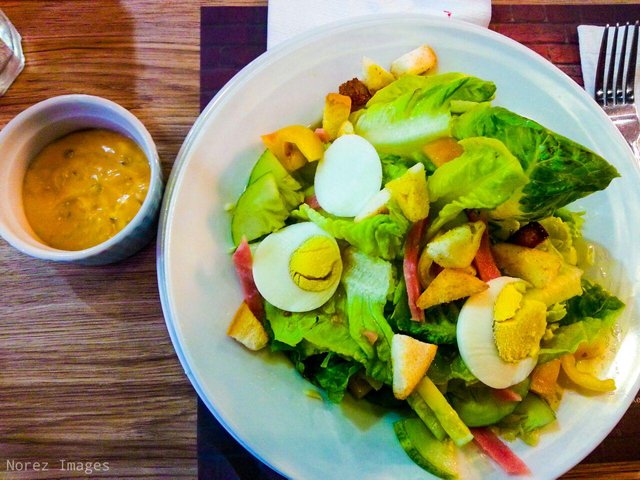 Fresh Garden Salad with Mustard Dressing

I always go with the choices of vegetables and fruits, with less or no meat at all when I eat outside. But it doesn't mean that I am a pure vegetarian because I still eat those foods other than vegetables on my cheat day. Instead of having those juices or soda, I prefer water. When I craved for dessert, I will have any fresh fruit shake with no sugar at all.
---
Our choice will always matter and so with the foods that we eat.
---
I took this photo using a Samsung Galaxy Note
and my contribution for #foodphotography by @juliank.😊
---
My Daily Images 📷
© 2018 Norez Images