Menu paling diminati untuk berbuka puasa 1/Menu most desirable for breaking the fast 1
Berikut adalah daftar menu makanan tambahan yang paling diminati untuk berbuka puasa di daerah saya.
---
Here is a list of the most popular food additions to break the fast in my area.
---
Pecal
Makanan dengan bahan baku sayur-sayuran dan menggunakan bumbu dari kacaang ini, menjadi lauk paling digemari sampai hari ke 12 Ramadhan ini.
Setiap hari pedagang pecal di pasar Kruenggeukueh, Aceh Utara menghabiskan puluhan kilo bahan campuran pecalnya demi memenuhi permintaan konsumen yang berpuasa.
---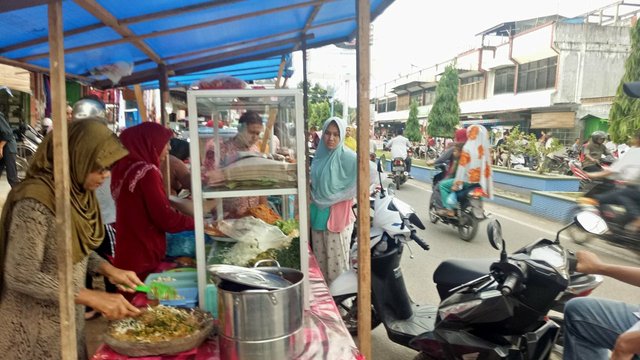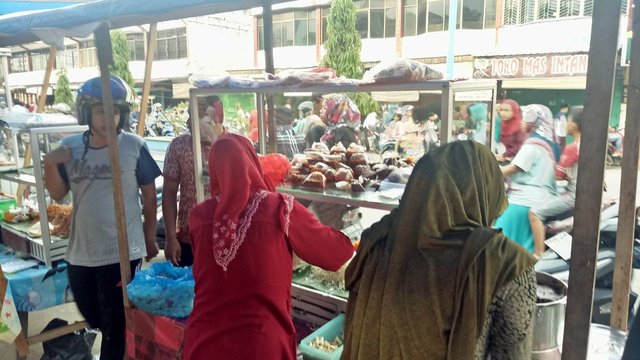 salah satu pedagang pecal di Pasar Kruenggeukueh - aceh Utara/
one of the pecal traders in Kruenggeukueh Market - Aceh Utara
Pecal
Foods with raw materials of vegetables and using spices from this glass, became the most popular dish until the 12th day of this Ramadan.
Every day, pecal traders in Kruenggeukueh market, North Aceh, spend tens of kilos of mixed food to meet the demand of fasting consumers.
Bersambung/Continued