Fried egg flavored fried potatoes/Patatas fritas sabor a huevo 🍳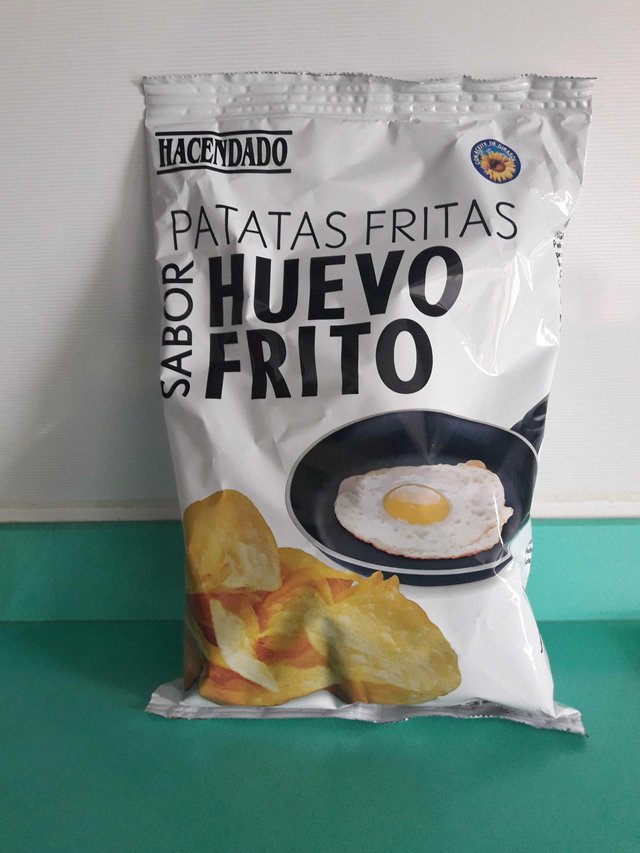 The truth is that when I saw it in the supermarket it took me a little bit, it was a new flavor to discover.
When I got home I wanted to try them and the truth is that they are very successful. They know a lot about fried eggs !!!
La verdad es que cuando lo vi en el supermercado me sorprendio un poco,era un sabor nuevo por descubrir.
Cuando llegue a casa las quise probar y la verdad es que estan muy logradas saben mucho a huevo frito!!!..