Happy weekend steemians!
It is so hot and we sweat a lot so we must intake water more than 8 glasses per day. We can also eat watery fruits just like watermelon.
I bought a medium size of watermelon worth of 50pesos only.
It's a good thing that my kids' know how to eat fruits. We all know that some of the kids dont eat fruits or veggies.
I cut into small slices so the seeds are easy to remove.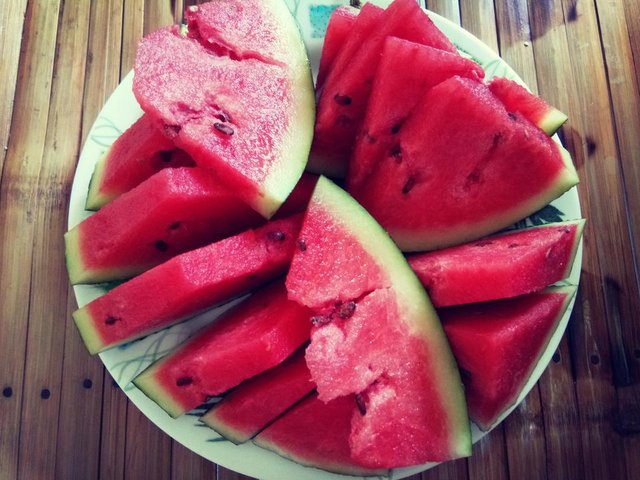 Closer shot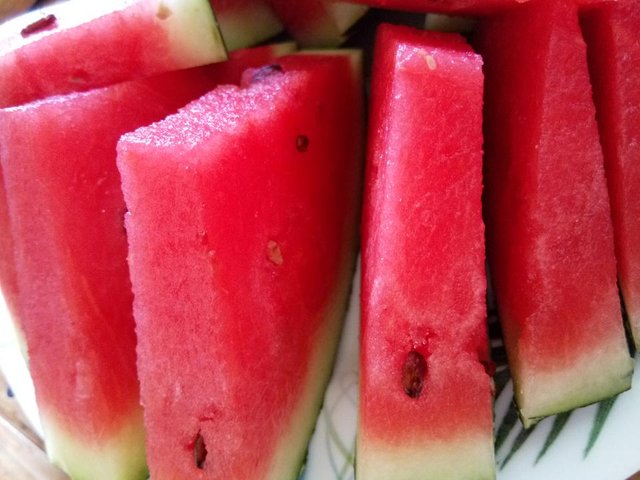 Shot with an effect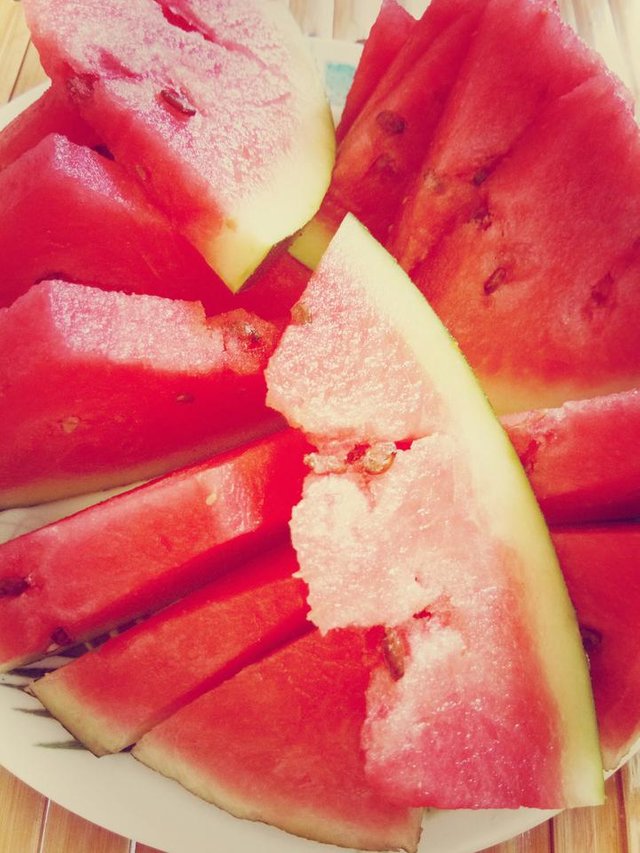 Son while eating his last slice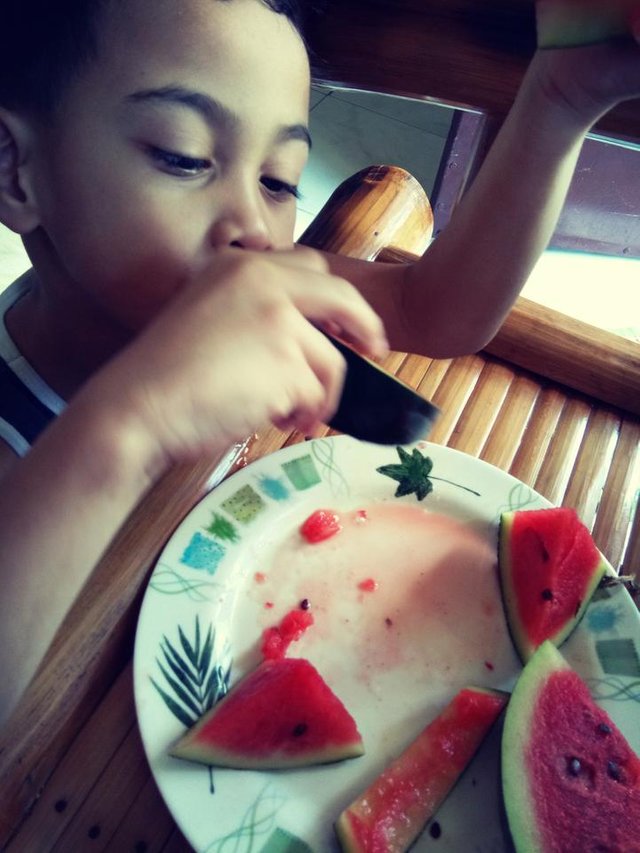 Oh by the way, we almost eat all of them LOL!