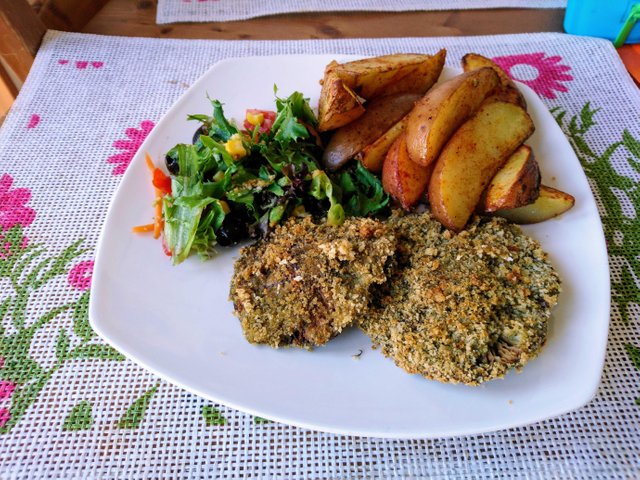 Hi everyone, today I went mushroom picking and this meal is the result of that. Mushrooms, spicy wedges and a tomato and avo salad. So to start off you need to find a forest and pick some mushrooms, if you not sure about picking them don't, brown mushrooms from the shop are good too.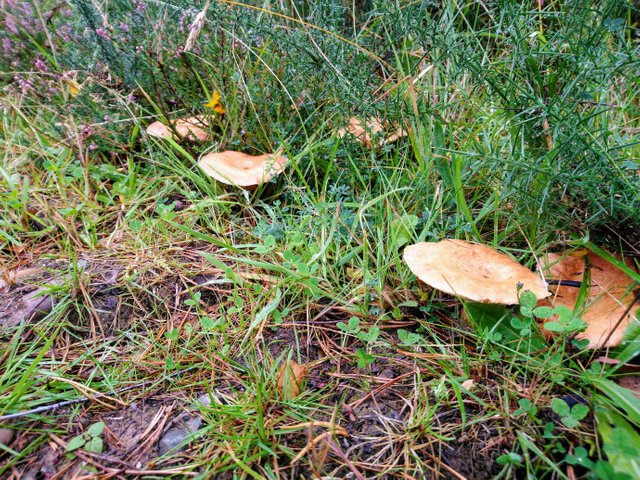 That is what they look like, slightly red underneath and a hollow stem is their main characteristics, common throughout Europe and Asia.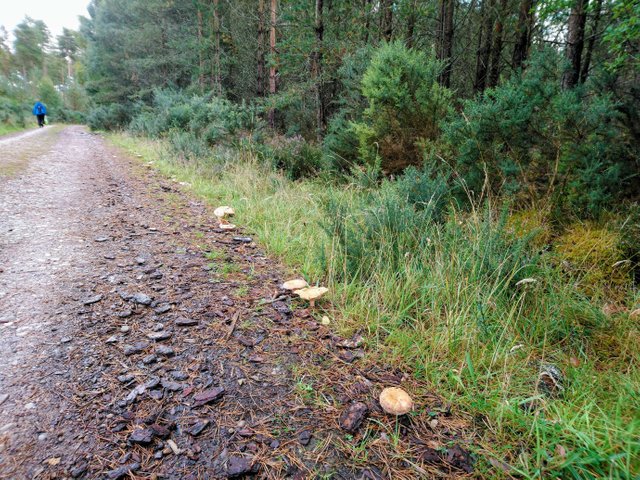 And I found many.
To make the crumbs, crumb old bread, and add salt, pepper, garlic powder, parsley, smoked pepper. Once you have cleaned the mushrooms, throw them into the crumbs and put them onto a tray.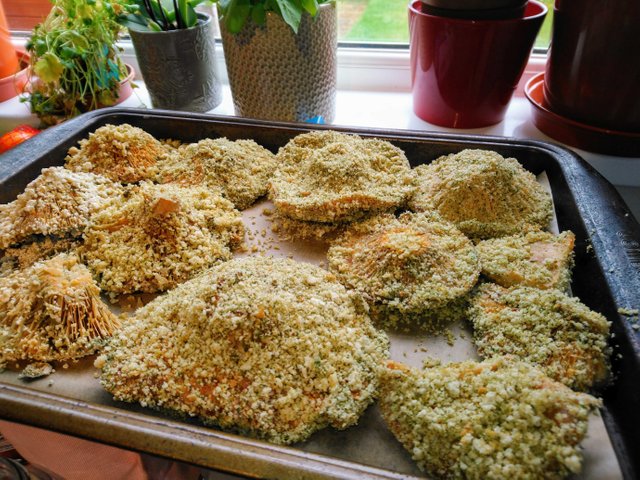 Bake both sides golden brown, make some wedges at the same time, throw in some salad. The mushrooms are great in a burger too.