Nalli Nihari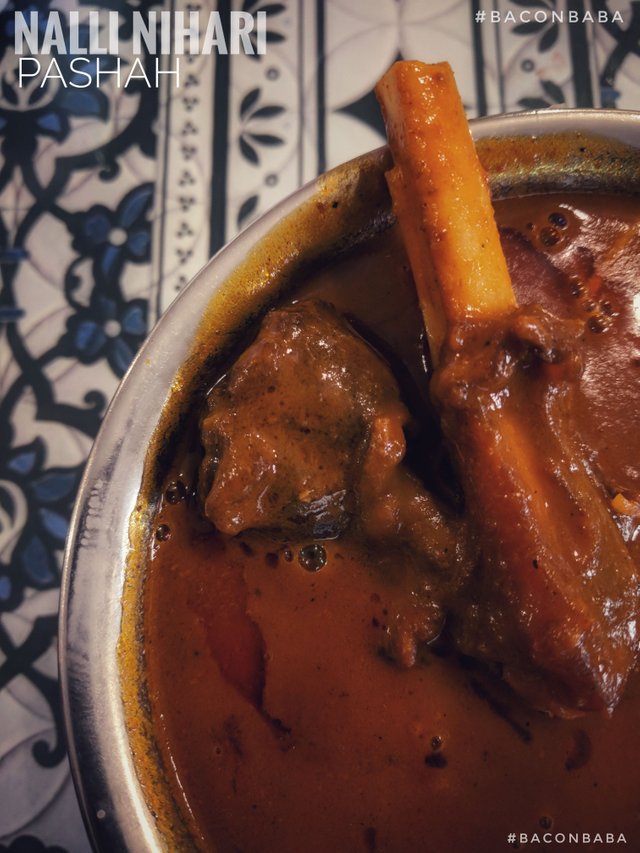 Nalli Nihari
Nalli Nihari is a stew consisting of slow-cooked meat (lamb) along with bone marrow. The main flavour is of the bone marrow.
It is a popular dish and is regarded as the national dish of Pakistan. The dish is known for its spiciness and taste. It was originally more of a delicacy with myriad variations on spiciness and texture.
--
@baconbaba
Foodie. Carnovire. Couch Potato.
Follow my food-ventures at @baconbaba!
--
Website: https://baconbaba.com
Instagram: https://instagram.com/baconbaba
Twitter: https://twitter.com/thebaconbaba
Facebook: https://facebook.com/thebaconbaba
Zomato: https://www.zomato.com/rahulthegreatest
--