India 1 Butter Chicken! A #baconbaba story - #foodphotography #contest #blog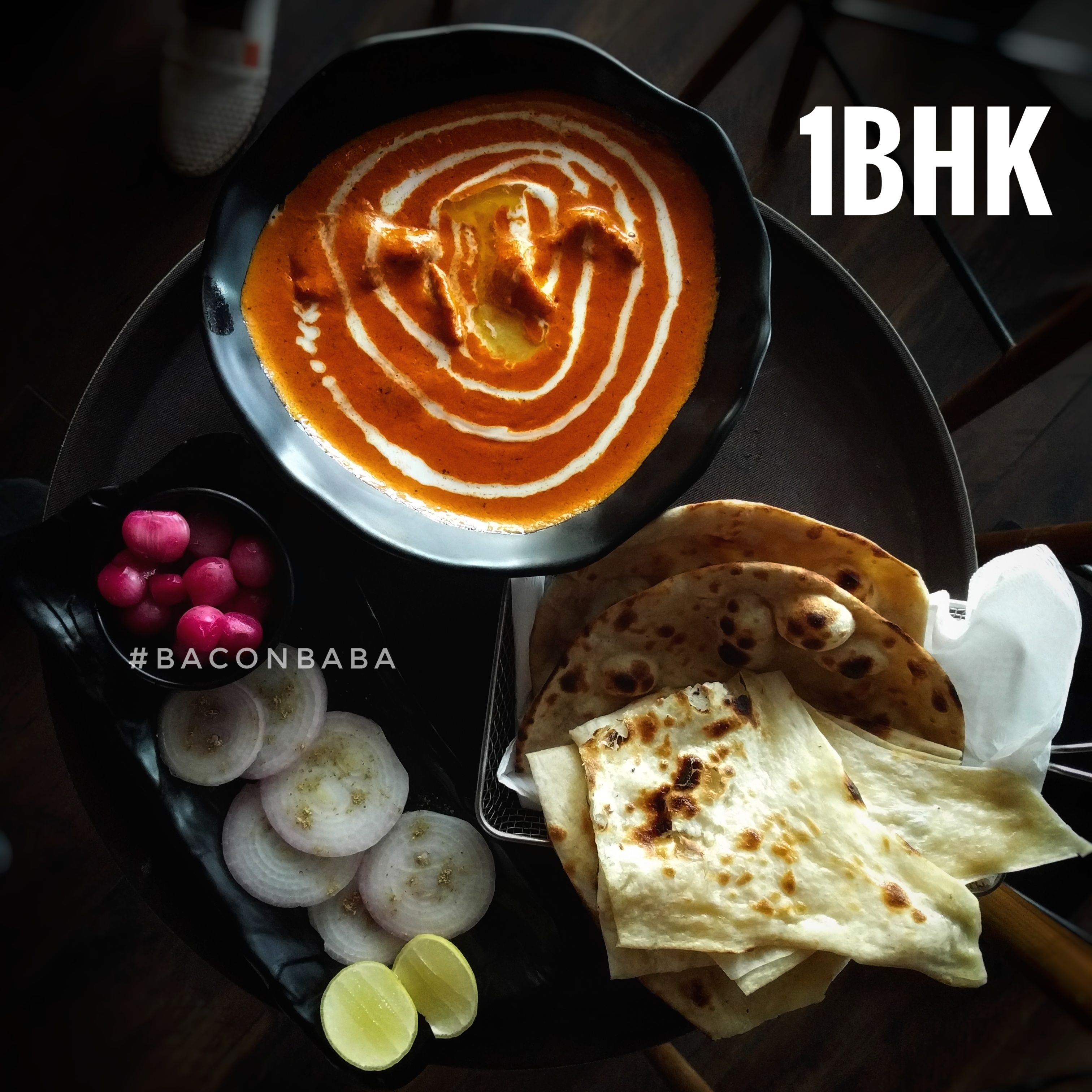 Pictured here is the Butter Chicken served at 1BHK Bar Haute Kitchen, Pune, India. It is an excellent version of this quintessential north India / Punjabi dish. Served along with small vinegar onions and naan bread, the rich, creamy gravy is the perfect vehicle for the tandoori chicken pieces.
Origins
Originally created in the early 1950's as a by product of some left over chicken and tomato paste, this has evolved into a rich buttery creamy delicacy, that any north Indian restaurant worth it's salt must master.
Recipe
Chicken is marinated for several hours in a cream, yogurt and spice mixture. The spices may include garam masala, ginger, garlic, lemon or lime, pepper, coriander, cumin, turmeric and chili.
Tandoori chicken is usually used. The curry includes a whole lot of butter. Cashew paste may be used as a thickener.
--
@baconbaba
Foodie. Carnovire. Couch Potato.
Follow my food-ventures at @baconbaba!
--
Website: https://baconbaba.com
Instagram: https://instagram.com/baconbaba
Twitter: https://twitter.com/thebaconbaba
Facebook: https://facebook.com/thebaconbaba
Zomato: https://www.zomato.com/rahulthegreatest
--