#foodmodel: Week 4 Contest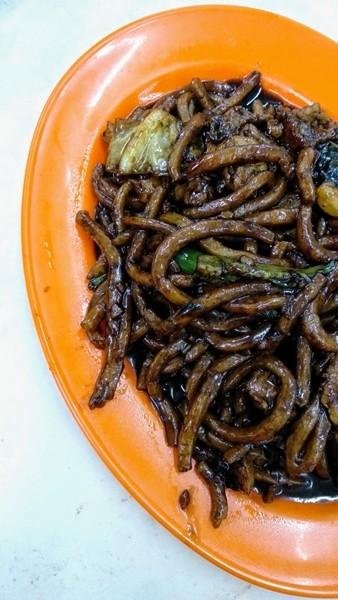 So my Taiwan chat friends asked me what I had for dinner at times. Last night, I sent this picture to them asking whether they knew what this plate was since this is one of the food that is a must try for tourist (I guess...).
"Are those worms in dark soy sauce?" LOL! I never expect to receive that reply from them though! Maybe they thought we Malaysians do eat insects as snacks...
This is known as Hokkien Mee or some places like Penang call it 大陸面 (Da Lu Mian/Dai Luk Mee). It is a type of thicker yellow noodles fried with dark fragrant braised sauce. This place that I went to is called Aik Yuen Restaurant whereby they fried the noodles using charcoal fire. Price for this is 2.1 STEEM.
---
Since we are in the trend of "letting the mobile eat first" before we ourselves start eating, why not make full use of your food pictures by entering this contest here by @iamjadeline? Participate without winning also will be given some STEEM, what are you waiting for?