Hello, Steemers! Steemiters? Steemites?
Well, it probably took me longer than it should have to figure out how to post on here. Where there's a will, there's a way. 
I figured there's not better way to to pop my steemit-cherry than by posting a photo that could use a couple cherries of it's own. Steemit-world, it is my pleasure to introduce you (and your taste buds) to Brooklyn's (finest) Ice Cream Factory. Ta-da!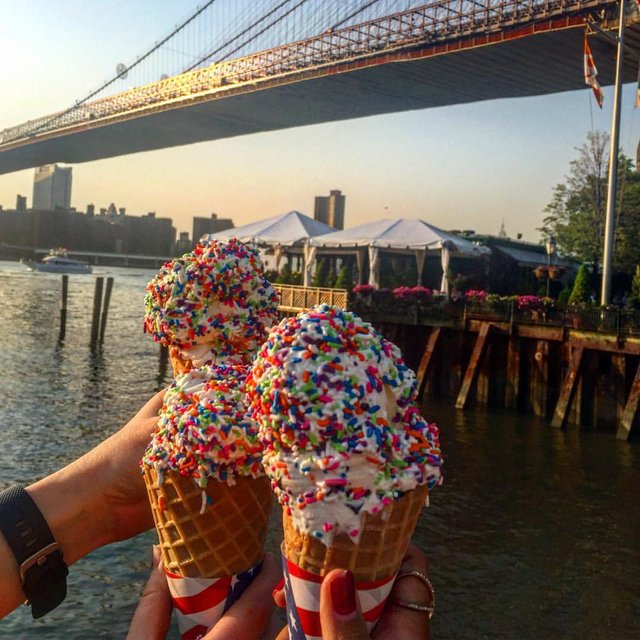 And to think this is only considered '1-scoop'... :)