Tiramisu
Hello!
Tiramisu - the famous delicacy of Italian cuisine is distinguished by the relative simplicity of preparation and the most successful combination of ingredients. It would seem that there is no place for interpretations, however, oddly enough, there are several approaches to the preparation of the filling.
Some use cream, some don't. Somewhere the whole eggs are beaten, somewhere the yolks and whites separately. In restaurants, gelatin is often added to make tiramisu look like a cake and stand on a plate, which is never done when serving in portions. Mascarpone, of course, is always used, but in the part of the air component, as you can see, there are discrepancies.
Today we will take a relatively rare path - we use only yolks in the filing, and create an airy base with whipped cream, which without gelatin will give us a rather strong result that can be served "in a piece".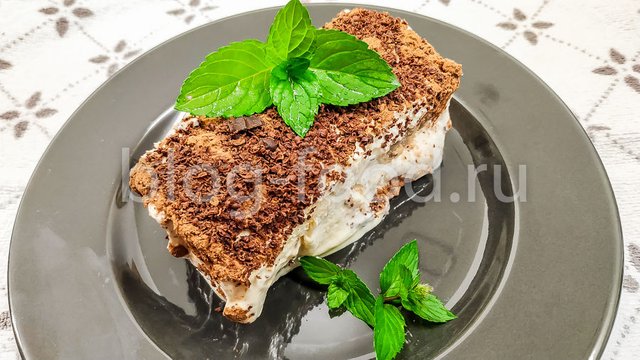 Difficulty: 6/10
Cooking time: 30 minutes. + time for impregnation
Number of servings: 4
Ingredients: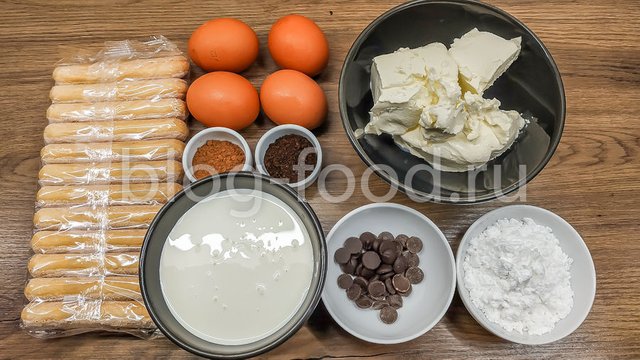 Savoyardi cookies, 12 pcs.
Mascarpone cheese, 250 gr.
Cream, 35%, 200 ml
Eggs, 4 pcs.
Bitter chocolate, 20 gr.
Powdered sugar, 40 gr.
Cocoa, 5 gr.
Ground coffee, 5 gr.
Pour 150 ml of boiling water over coffee and set aside.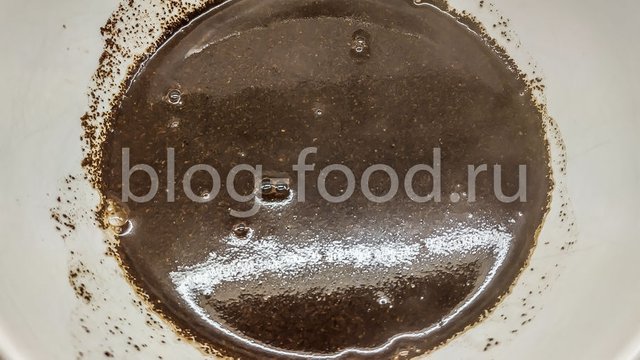 Egg yolks and beat with a mixer with powdered sugar at high speed for two minutes.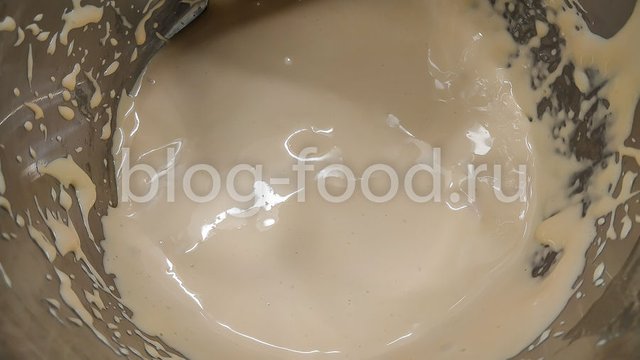 Add Mascarpone and mix thoroughly with a mixer at low speed or with a whisk.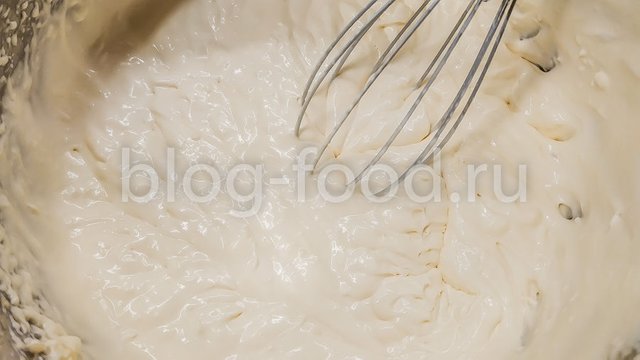 Whisk the cream separately until firm peaks and gently mix into the cream.
Pour a third of the cream on the bottom of the form, put half of the cookies soaked in coffee, again a third of the cream, again the cookies and the rest of the cream on top.
Sprinkle tiramisu with cocoa powder, grated chocolate and put it in the refrigerator for at least a couple of hours, although it is better, of course, to leave it overnight - during this time the cream thickens, all the ingredients are saturated with each other and the tiramisu will reach its ideal state.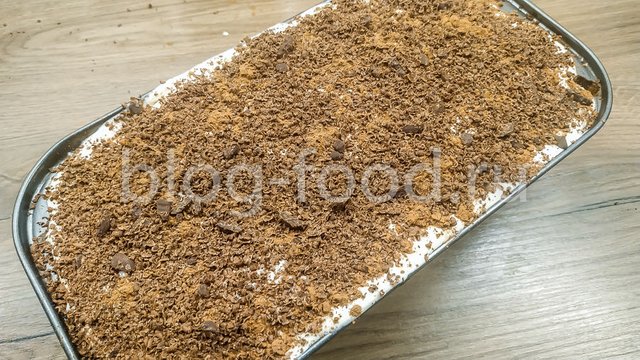 Divide into portions and serve.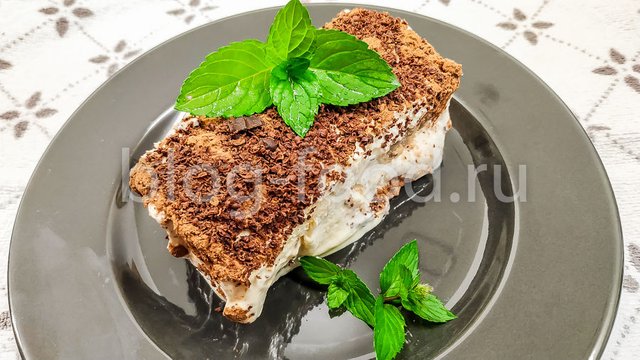 Bon Appetit!