Laughing is a good friend.
Are you happy with your life now?
Happy or not it is depend on what do you see and what do you think about it.
I have a story to tell you. And could you tell me back What Did you see in my story?
Today we went to the playground at shopping mall. I saw two little adorable girls holding each other hand walking down from the stairs. One is about 4 and another is like 5 years old .
"How cute are They!"
"Look the older one can take care of her younger sister. So cute! "
I said to my boyfriend.
Suddenly the older sister dragged her little sister walking on the foam floor while the inflatable rolling ball screwing on that way. Boom! It hit both of them. The two sisters laid down on the floor and their daddy quickly run to pulled them out from it. None of them did not cry instead they laughing to each other.
This is very cute funny and happy moment for us. We cannot keep our smile inside at all.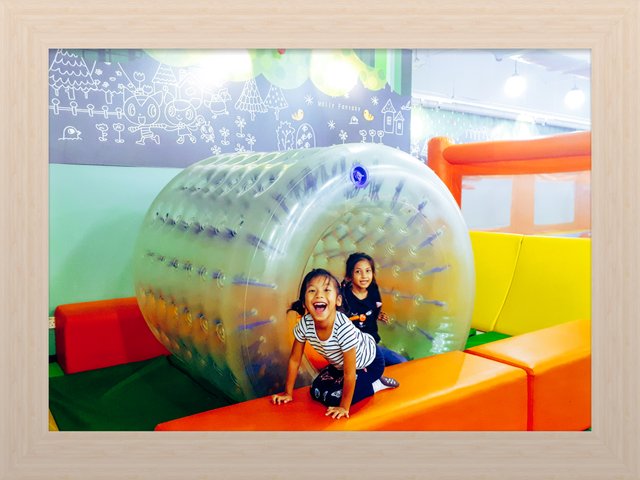 Hard or easy is your choice.
Life is not too hard to live. It's not hard to learn. It's not hard to keep moving. It's not hard to smile. Do not think about the future too much cause you will forget about present. Let it go or let it be. Good or bad is the part of life. Trying to forget to carry your burdens. Leave it on somewhere. Time can fixed it to be better.
Noticed
Do not forget to laugh whatever is going on!