During hot summer days there is nothing better than a salad!
For this Steemit Food Challenge I have decided to make a quick, easy and healthy Pasta Salad.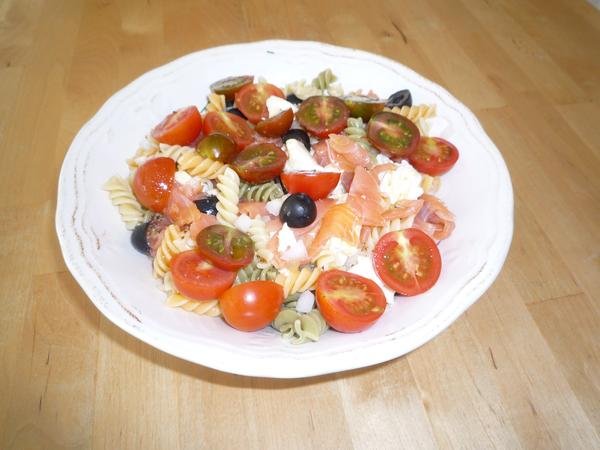 Ingredients: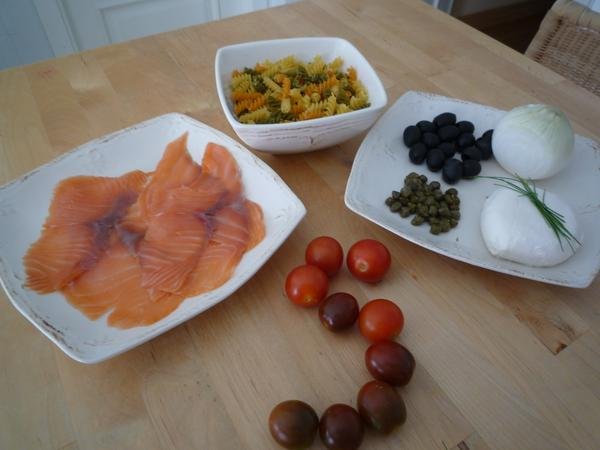 A small bowl of tri color fusilli
Smoked salmon in slices
Reduce fat mozarella cheese
Cherry tomatoes
Black Olives
Capers (optional)
Finely chopped Fresh Onion
Chive
My Own Salad Dressing (this is a MUST): extra virgin olive oil, red wine vinegar, himalayan salt, 1 tablespoon of Dijon mustard.
Directions:
Bring a large pot of lightly salted water to a boil.
Cook the pasta for 8 to 10 minutes until "al dente".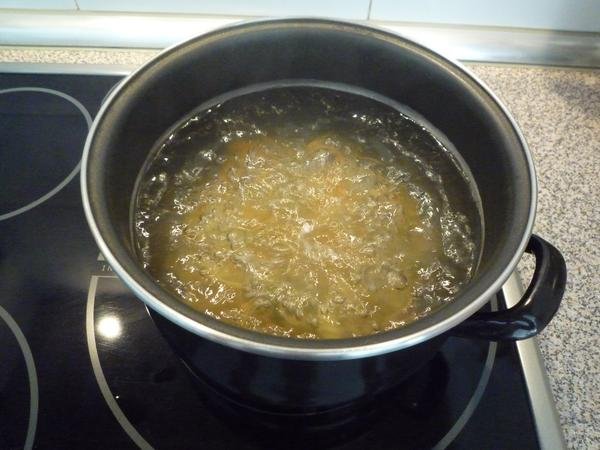 While the pasta is bowling chop the onion, olives and chive.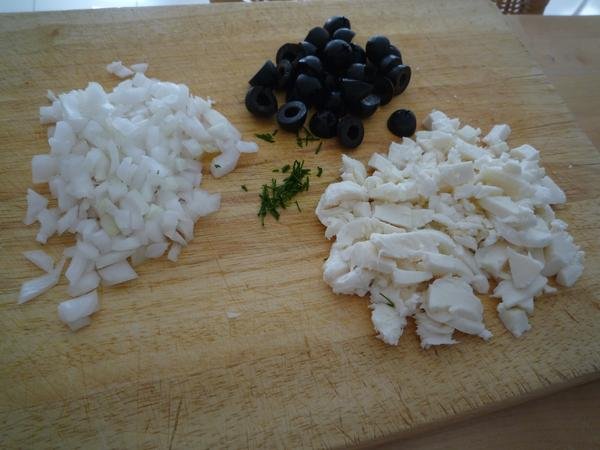 Cut the tomatoes in half.
Cut the salmon and mozarella cheese into small pieces.
Drain the pasta and rinse it with cold water until no longer hot.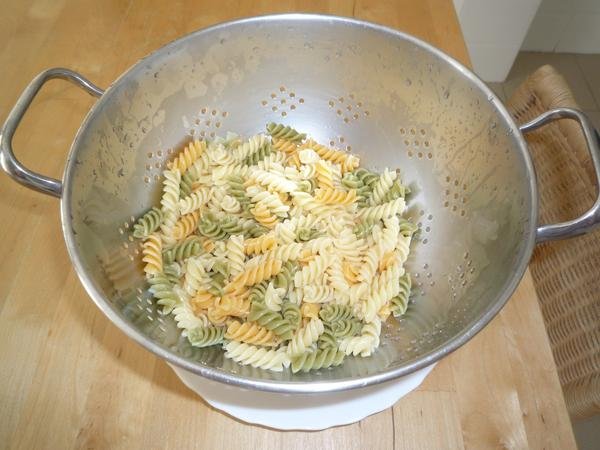 In a large bowl combine the pasta with the onion, olives, capers, chive, add the tomatoes and the salmon.
Mix well.
For the salad dressing combine all the ingredients in a small glass jar and shake it.
Tip: Do not add to much salt since the pasta, cheese and salmon already have salt.
(You can keep the remaining salad dressing in the fridge for a few days and use it for another salad)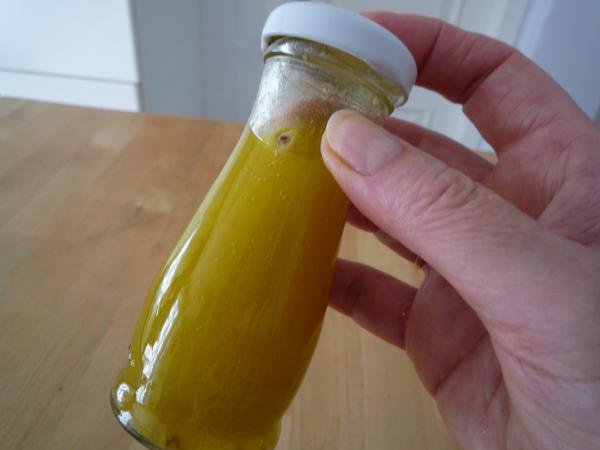 Pour the salad dressing over the pasta, cover it with a plastic film and refrigerate for an hour aprox.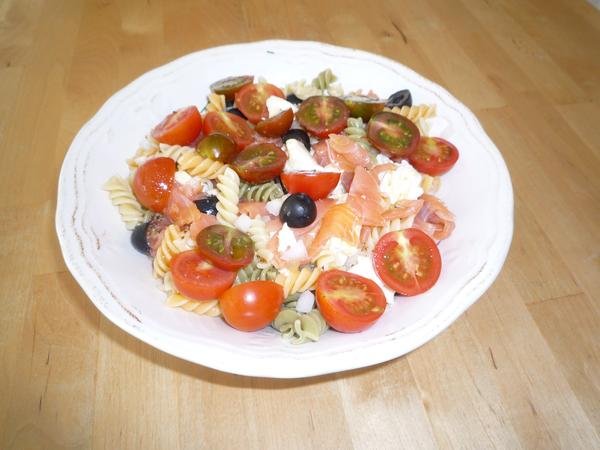 This Pasta Salad recipe is very easy to adapt to personal taste. If you do not like capers you can skip them. You can use mozarella cheese or feta cheese. As you can see it can be easily customized!.
and here it is: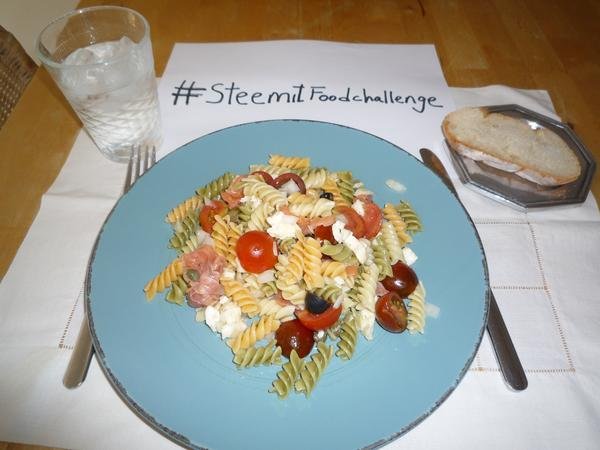 Buon Appetito!