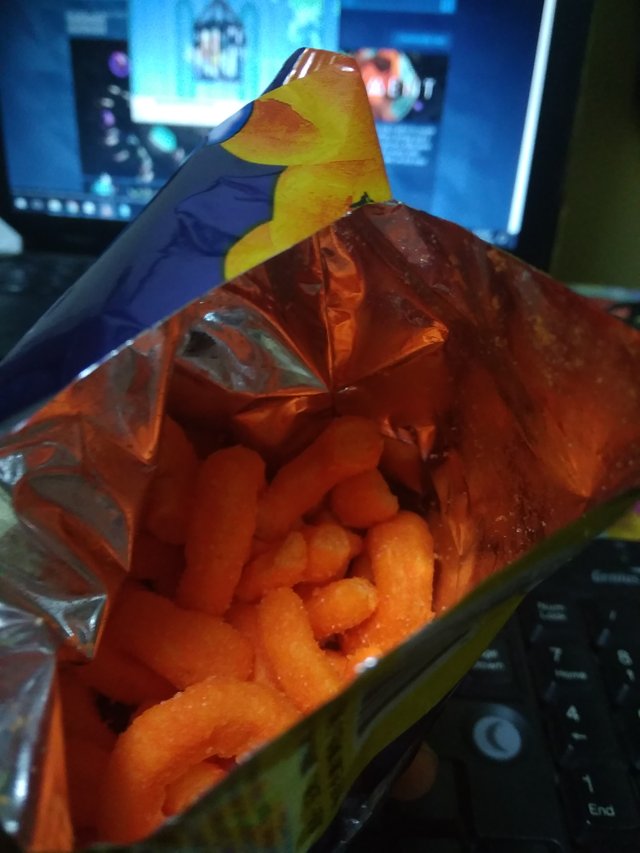 After a couple of hours of working your tummy is grumbling and looking for a food to eat but in my case, this is the food that i want for my tummy's grumbling which is a mini snack that can lessen the grumbling of my tummy.
After i eat this cheesy snack, i continue with my work on steemit. Well, it is my hobby and my past time now and i really appreciate the platform.
This photo is taken using my Xiamo 5A Phone.