Vegan without grilled sweet tea cheesecake 🍎🥧 and Recipe for you. 😊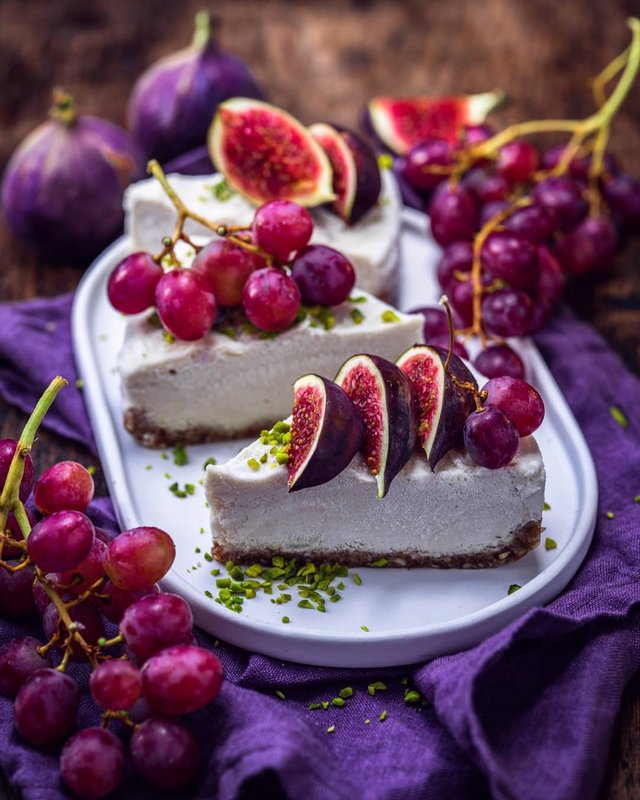 Germany The coolest thing about vegan no bees cheesecakes 👉🏻 You have (if you're smart 😁) always a few pieces in the freezer. 😎😍 I remember today, so I just hit. 🤤🤤 This is a tea cake that I sent a recipe last week. 😉 Has anyone tried this before? I'm still happy because it's very easy to get a delicious taste with regular tea on the cake. 😃🤩🤩
__
Vegan without grilled sweet tea cheesecake 🍎🥧 Here is recipe for you. 😊
Base:
100 g of almonds
100 g date
1-2 tablespoons of maple syrup
Blend all ingredients until they are sticky (not too long!) And place on the bottom of the spring pan (22cm).
fill:
300 grams of almonds
3 apple tea bags
200 g coconut milk (thick)
100 ml almond milk
100 grams of maple syrup
40 g of coconut oil
Juice of 1 lime
Add the almonds in hot water, add two tea bags and remove them after 1/2 hour. Let sit the almonds on the tea, rather than removing the liquid from the almonds.
Melt the coconut, add one tea bag. Delete after one hour. Blend all ingredients with a high-speed blender until they are very soft and smooth. Add entries to the base. Freeze at least 3-4 hours or overnight.
Before serving add a few toppings of your choice on the cake.
Put the remaining cake back into the freezer.
__