Pumpkin taco pancake pumpkin 🎃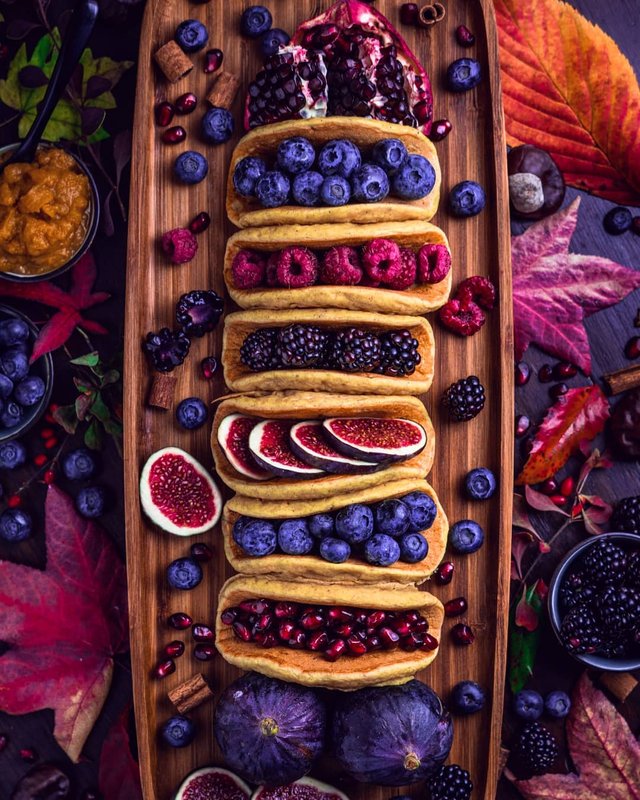 Pumpkin Pancake:
1/2 grated ripe bananas
50 g of pumpkin puree
1 teaspoon of maple syrup
1 tsp apple cider vinegar
80 g spelled flour
20 g of corn flour
1 teaspoon of baking powder
Spices like cinnamon, vanilla, cardamom, allspice ...
The pumpkin puree I made from Hokkaido was cooked.
Mix all the liquid ingredients, then add the rest and let stand for 10 minutes.