Chocolate mousse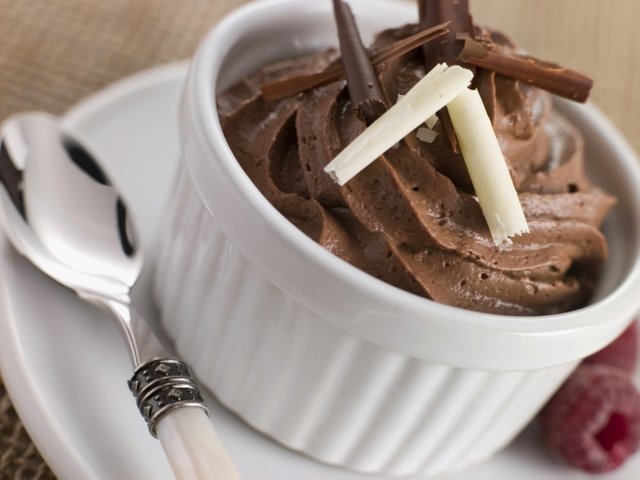 You will need:
225 g of good quality bitter chocolate
200 ml of water
Preparation:
Break into pieces of chocolate and pour into a pot of water. Warm on moderate heat, stirring, until the chocolate dissolves completely. In a large bowl pour cold water and pour crushed ice.
Liquid chocolate pour into a small bowl and put it in a bowl of ice and water. Beat with a mixer until whipped cream.