chocolate, blackberry and tahini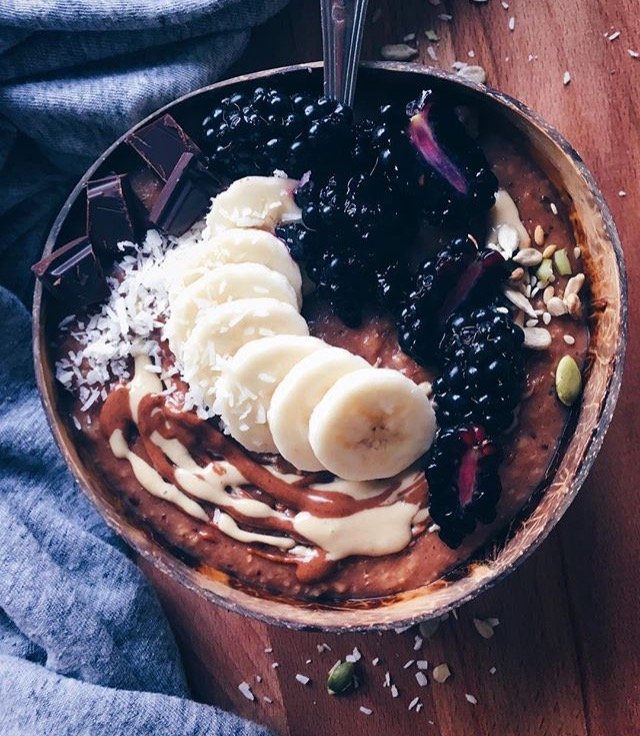 To make:
Soak 1/3 cup of oats in 100ml soy milk for 15 mins or so.
Add a further cup of water to the soaked oats and cook very slowly on a low heat.
When the oats are almost done stir in a heaped spoon of cacao powder, a little fruit syrup if you like it sweet and a pinch of sea salt.
Top with tahini, almond butter, blackberries, banana, coconut and a little dark chocolate.