Easy Cheesy Meat Balls

Hello everyone!
If you're here because you're a fellow cheese addict raise your hand.
I hope everyone is enjoying the festive season, and all the food that goes with it. We are wedged between two celebratory weekends, and with that comes a lot of cooking. On the days in between however, it can become tedious, even for the most die hard foodies. I like to keep things quick and simple, to avoid cooking-too-much-fancy-stuff-exhaustion. It"s a thing, really.
So here is a simple weekday recipe, that doesn't require a lot of energy or time. It also happens to be delicious.
You can serve these meatballs so many different ways, and they are open to interpretation.
What you need:
Notes, amounts will vary depending on how many you want to make. 
Minced meat 
An egg
Dried herbs
Salt and pepper
Spring onions or white onions
Tomato cubes
Cheese cubes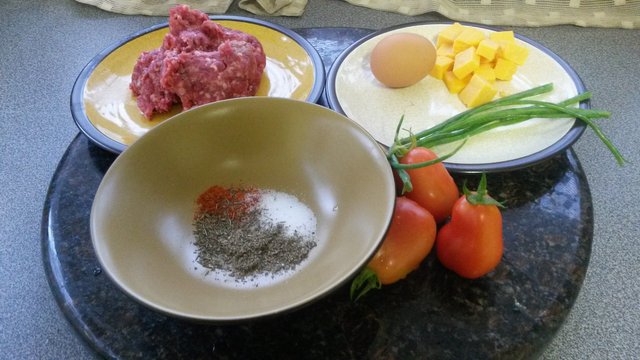 Method:
Start by cubing the cheese. the size depends on how big your meatballs are going to be and how much cheese you want in the center. Try to cut less than you think you will need, because once the cheese has been exposed to the raw meat it has to be cooked or thrown out.
Put some herbs into a bowl, I used sage and thyme, but you can use anything you want. To it add salt and pepper to taste. I used cayenne pepper because I like the warm flavour it adds.
Add the meat to the bowl, as well as an already beaten egg. For a small quantity, use half an egg, and for a larger quantity use two to three. Just go by feel. All the egg does is help keep the ingredients together and keeps the meatballs moist.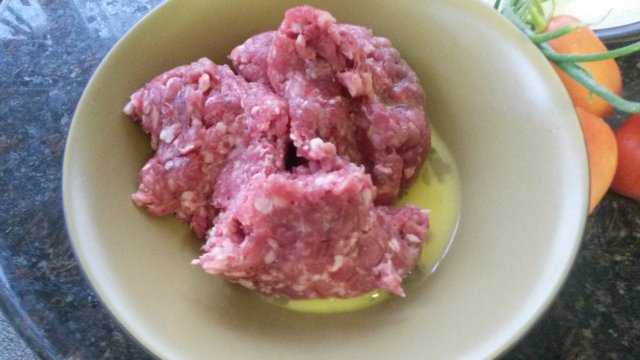 Chop up some onion and tomatoes, however much you'd like, and add it to the bowl. I used spring onions because that's what I have in my garden, but finely chopped white onions are delicious too.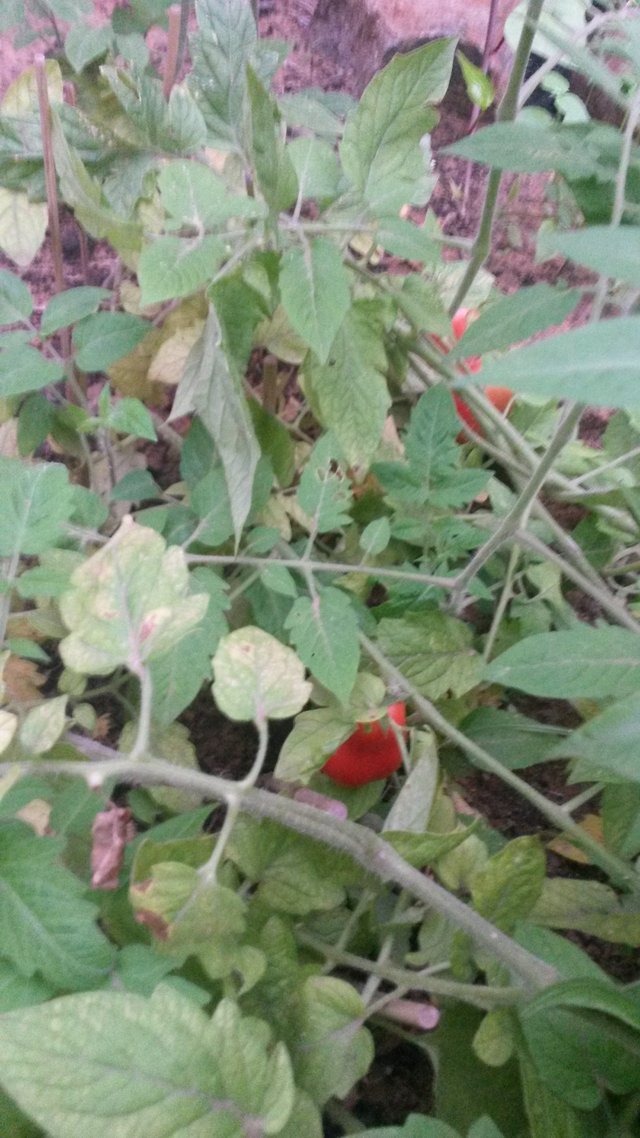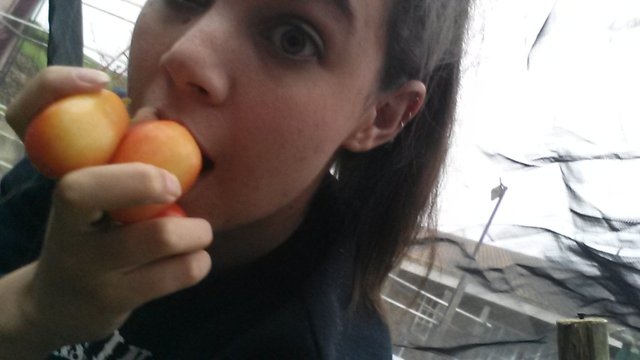 Sorry for the picture quality, it was too cold outside to take a steady picture.
Once the tomato and onion has been added, mix everything together with a fork. Try not to over mix, this leads to dry meatballs.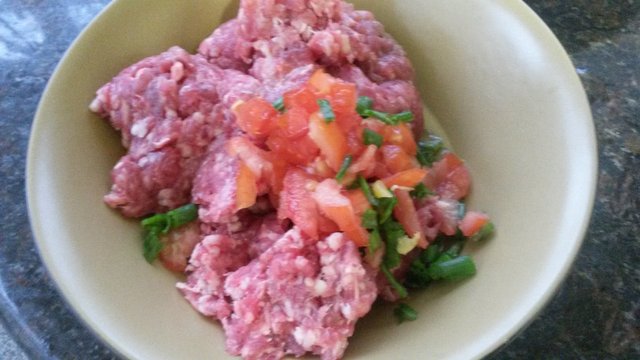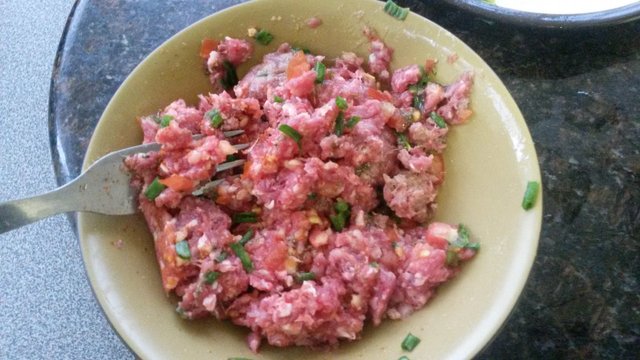 Take a little bit of the mixture and flatten it onto your palm like a meat pancake. Place a block of cheese in the middle and mold the meat around the cheese, making sure it is sealed off to prevent leaking.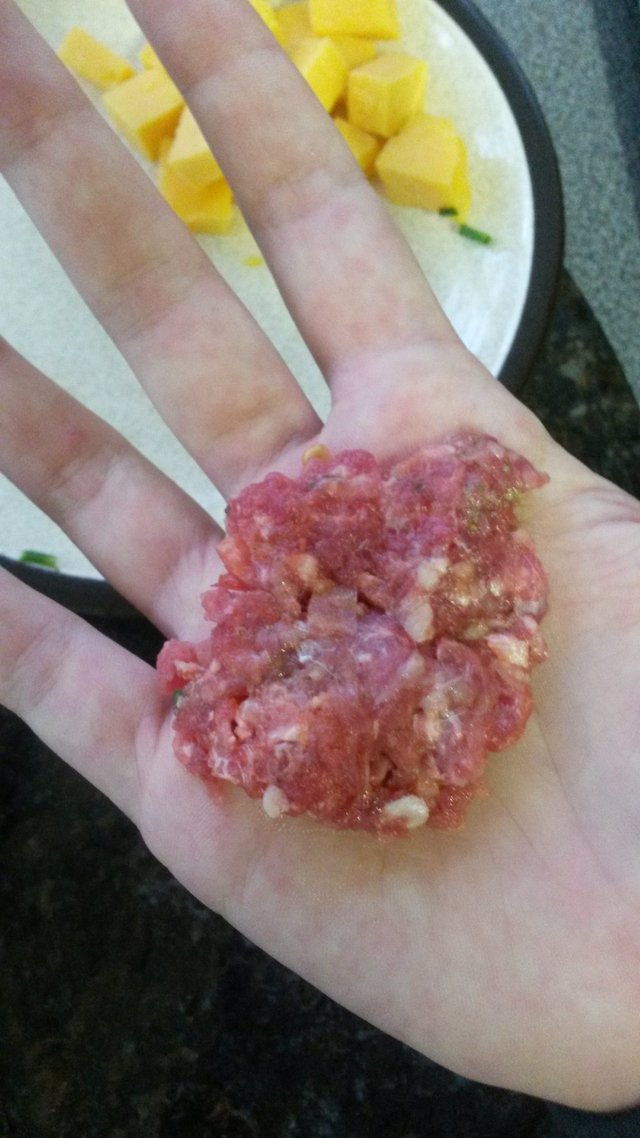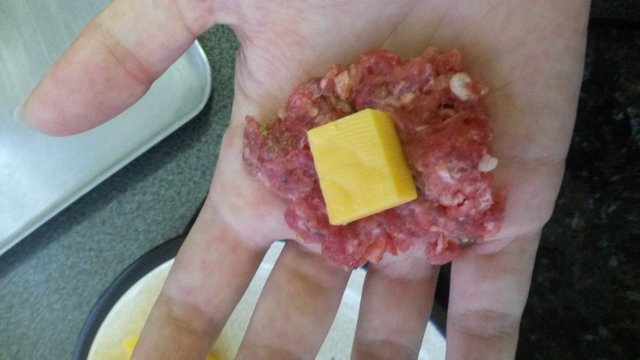 Put the meatballs on a baking tray. 
If you are a dummy like me you probably cut too many cheese cubes. Even though you tried so hard not too. Even though it happens all the time. Every damn time. I decided to cut the left over blocks smaller and put them on top of the meatballs, which worked out pretty well, so I'm not that sad about life anymore.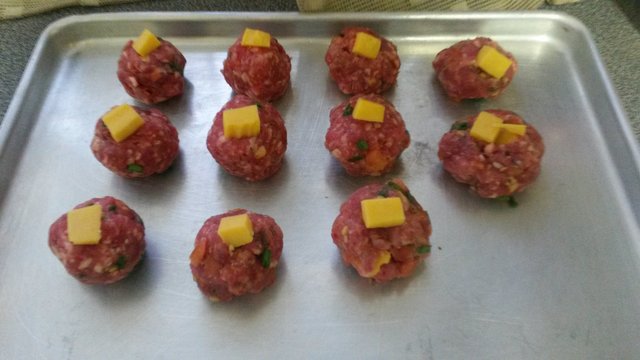 You can fry these, but I prefer to put them into an oven to bake because it saves on oil. Bake at a moderate temperature for about twenty minutes or until cooked through.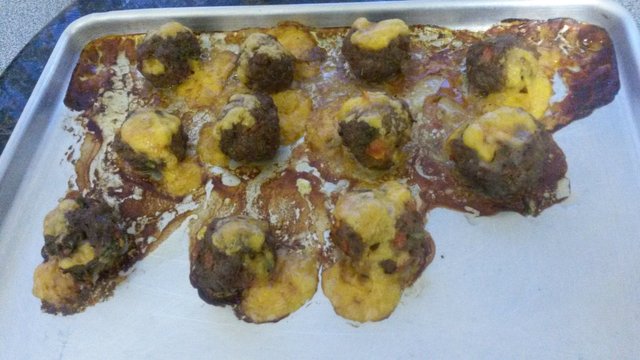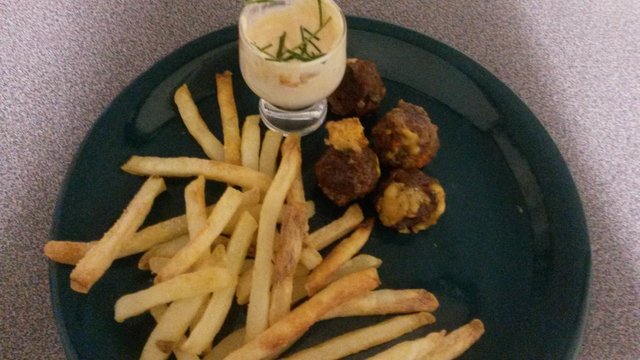 Alternately, you could make another meal out of these by placing them into a baking dish, covering with pasta sauce and topping with cheese. After baking for about half an hour on a moderate heat, take the dish out and serve over pasta.
These are so delicious, and simple, you really have to give them a go. Let me know in the comments if you have any questions and if you are going to try these. Have an awesome day!
Follow me for more @yogidream.scapes