A healthy and fresh lunch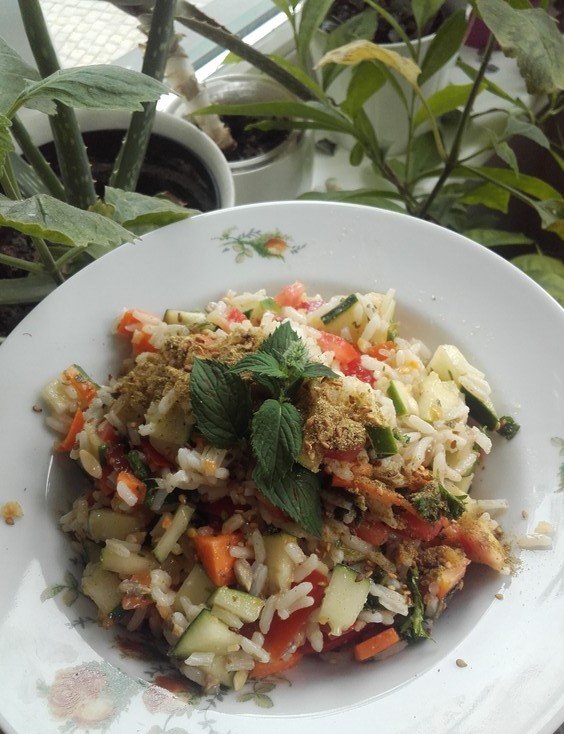 I love to eat nice salads. This one I had for lunch.
It is made from two different kind of mints, rice, tomatos, carrots, lemon juice, sunflower seeds and black caraway oil. So delicious. Hope you are all fine and are having a nice day.
Lots of Light and Love <3