When me and @umulius drove across the border to Sweden the other day to buy ingredients for @ambrosiacafe and our upcoming Mabon celebrations, we randomly ended up next to the worlds biggest candy store.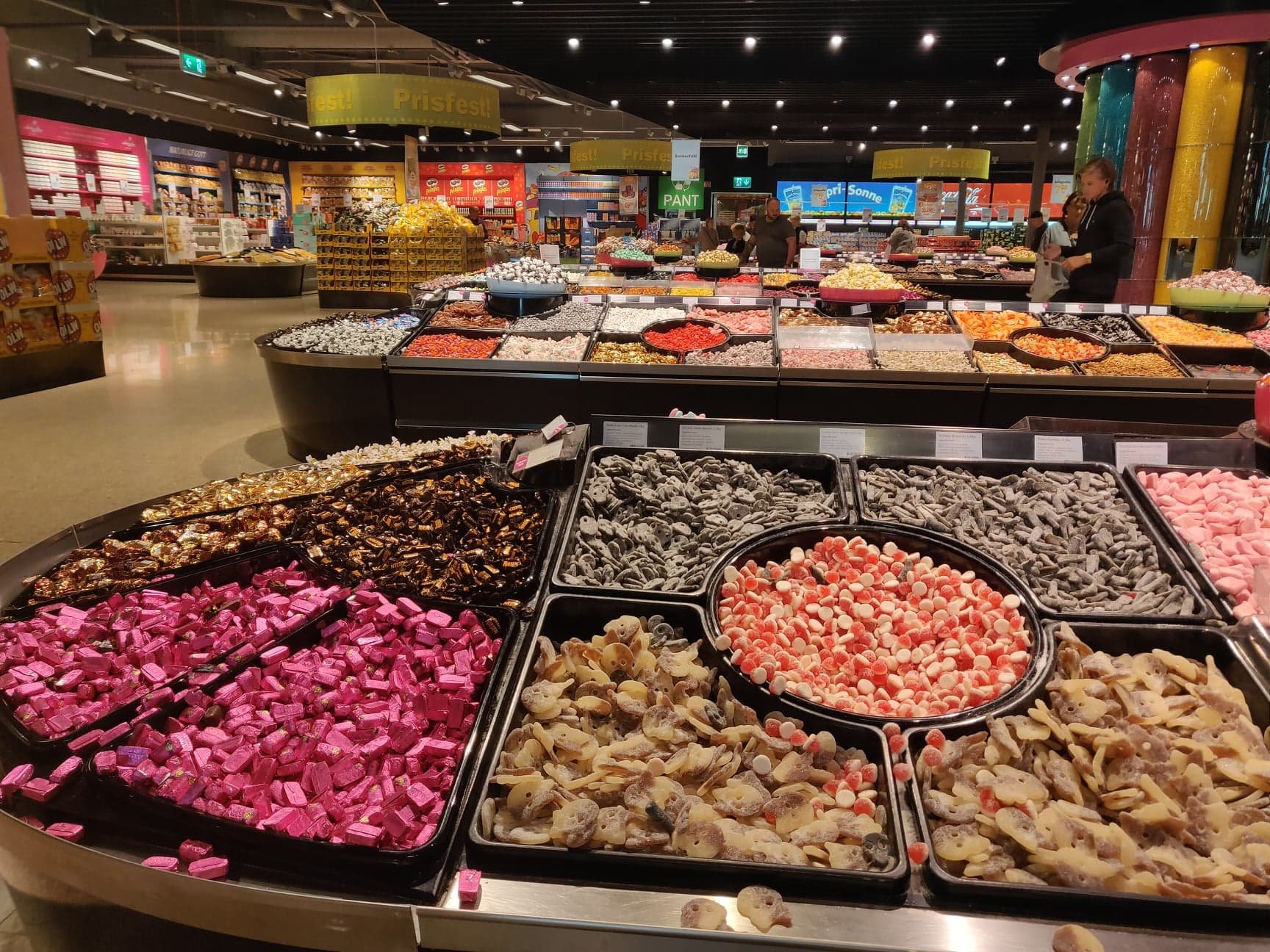 For anyone interested in checking out the store themselves its located in Charlottenberg in Sweden, and is called 'Gottebiten'. The store has 3500 m2 of just candy, snacks and soda.
We went there mainly looking for some loose weight pick and mix licorice and other possibly vegan candy. In Norway, we are often surprised to find out that a lot of candy we thought contained animal products like gelatin are actually fully vegan. Well here on the other hand, in the worlds biggest candy store; almost nothing is vegan!
Sure there are several types of candies in the store that is free from gelatin, and they are even labeled so, but most of them still contain E120 made from lice and are soaked in beeswax.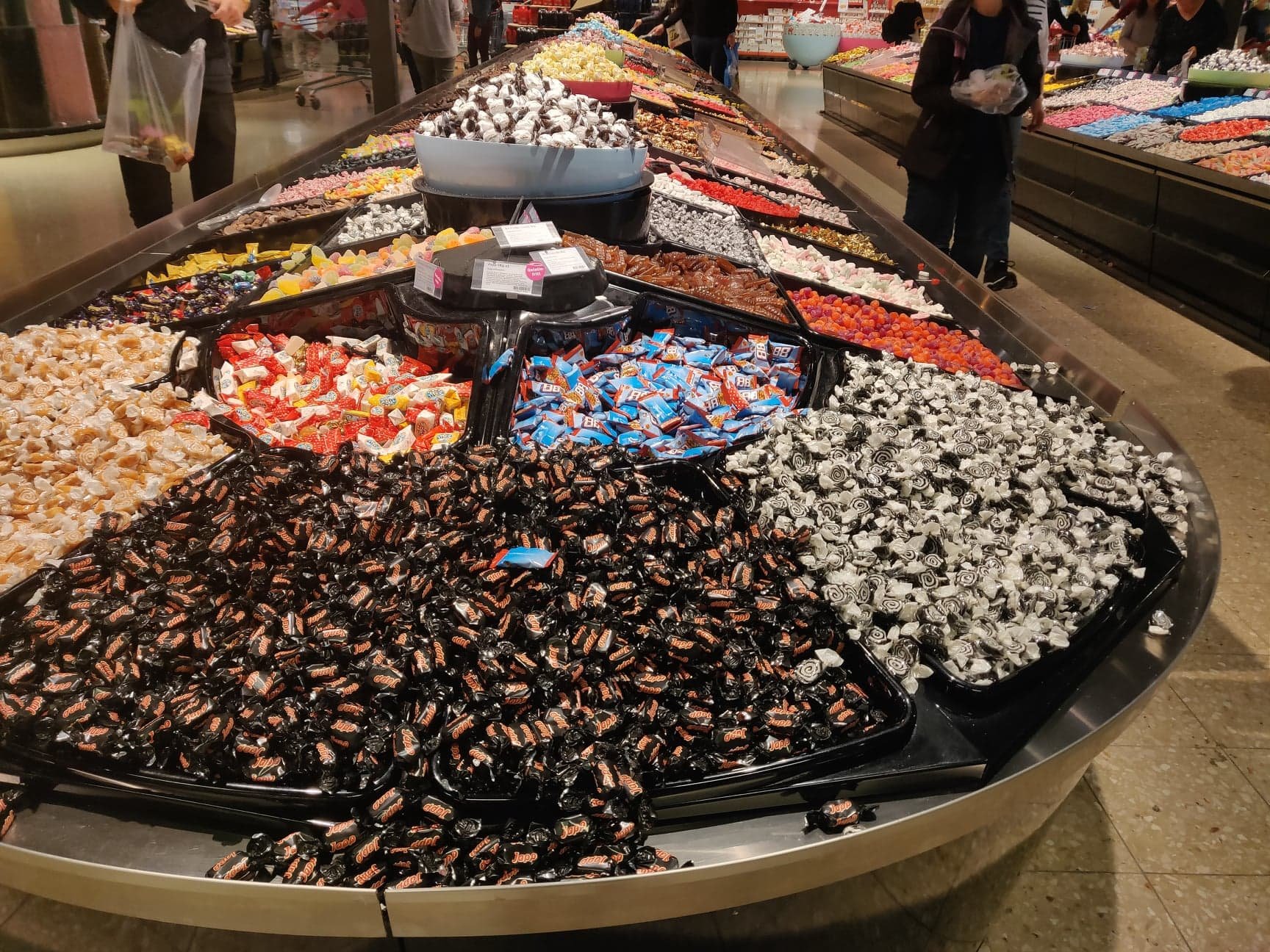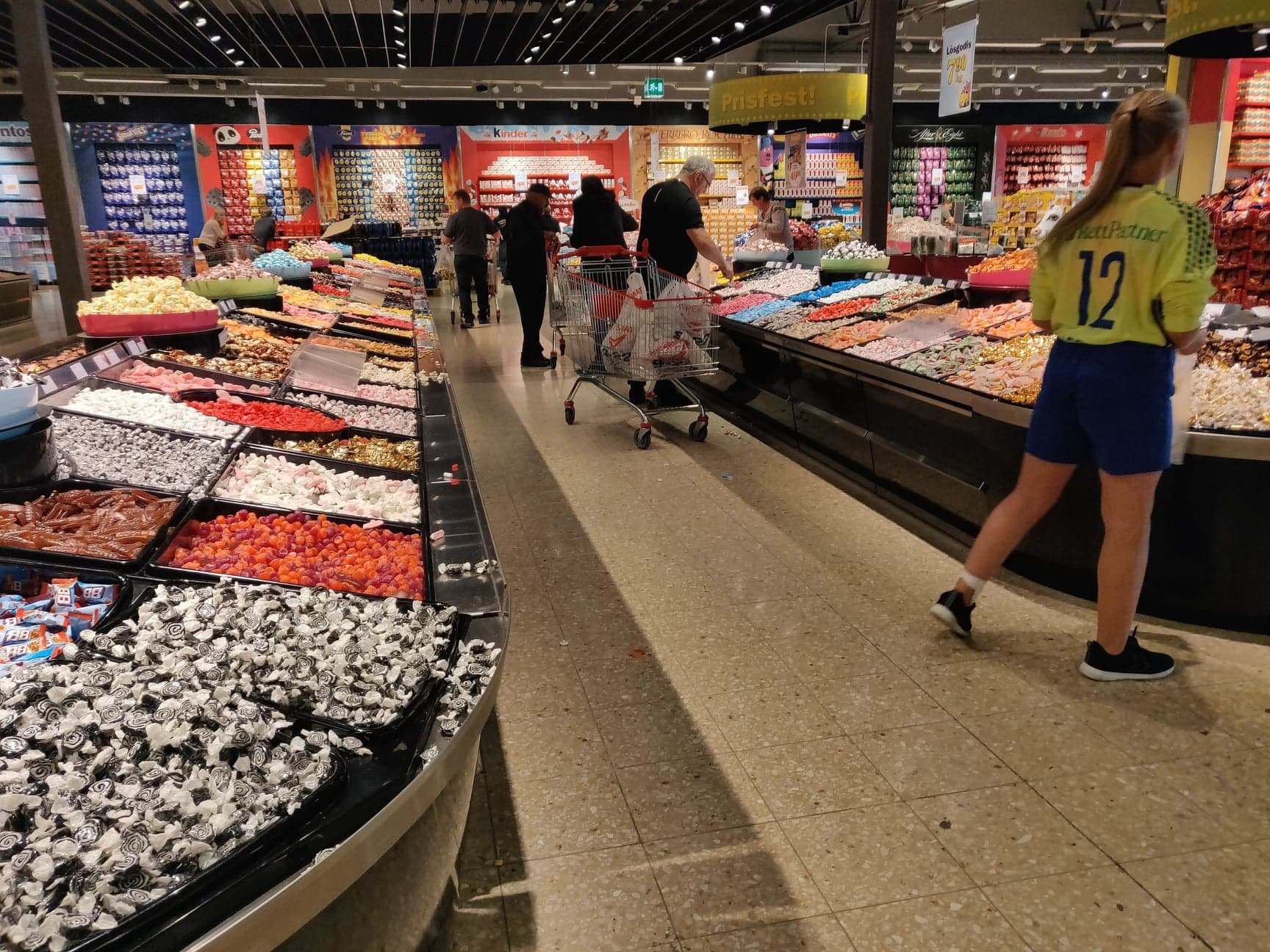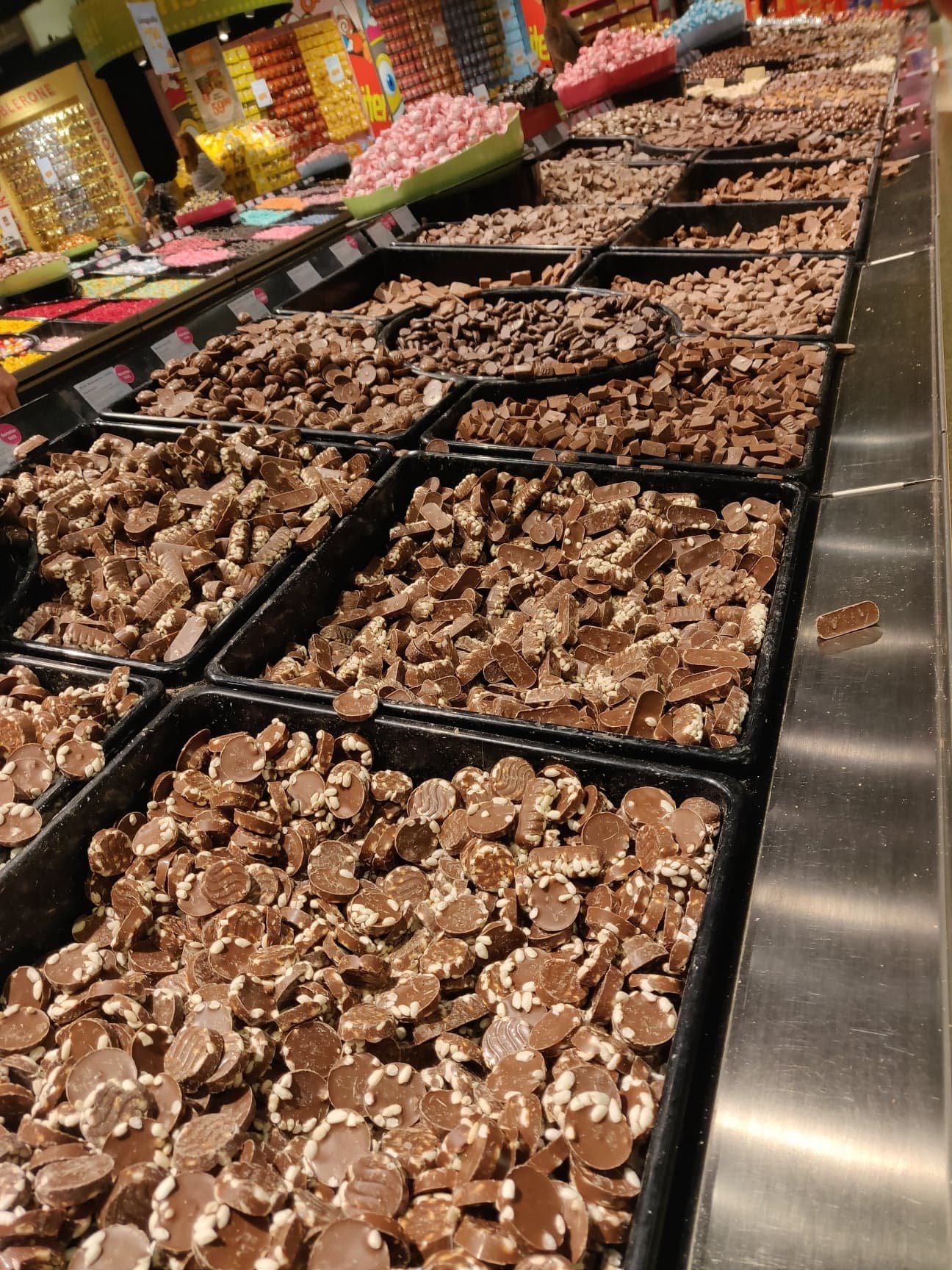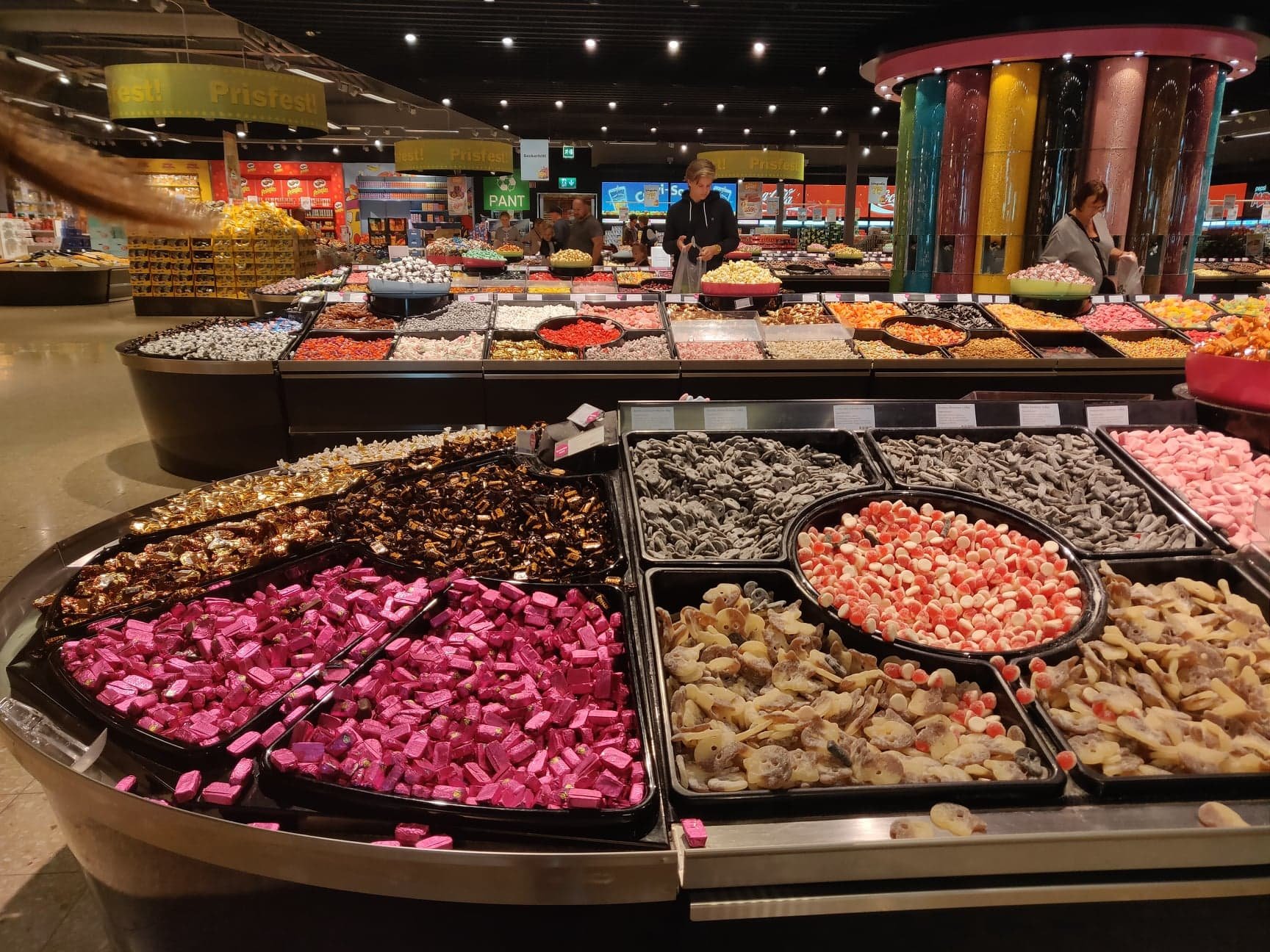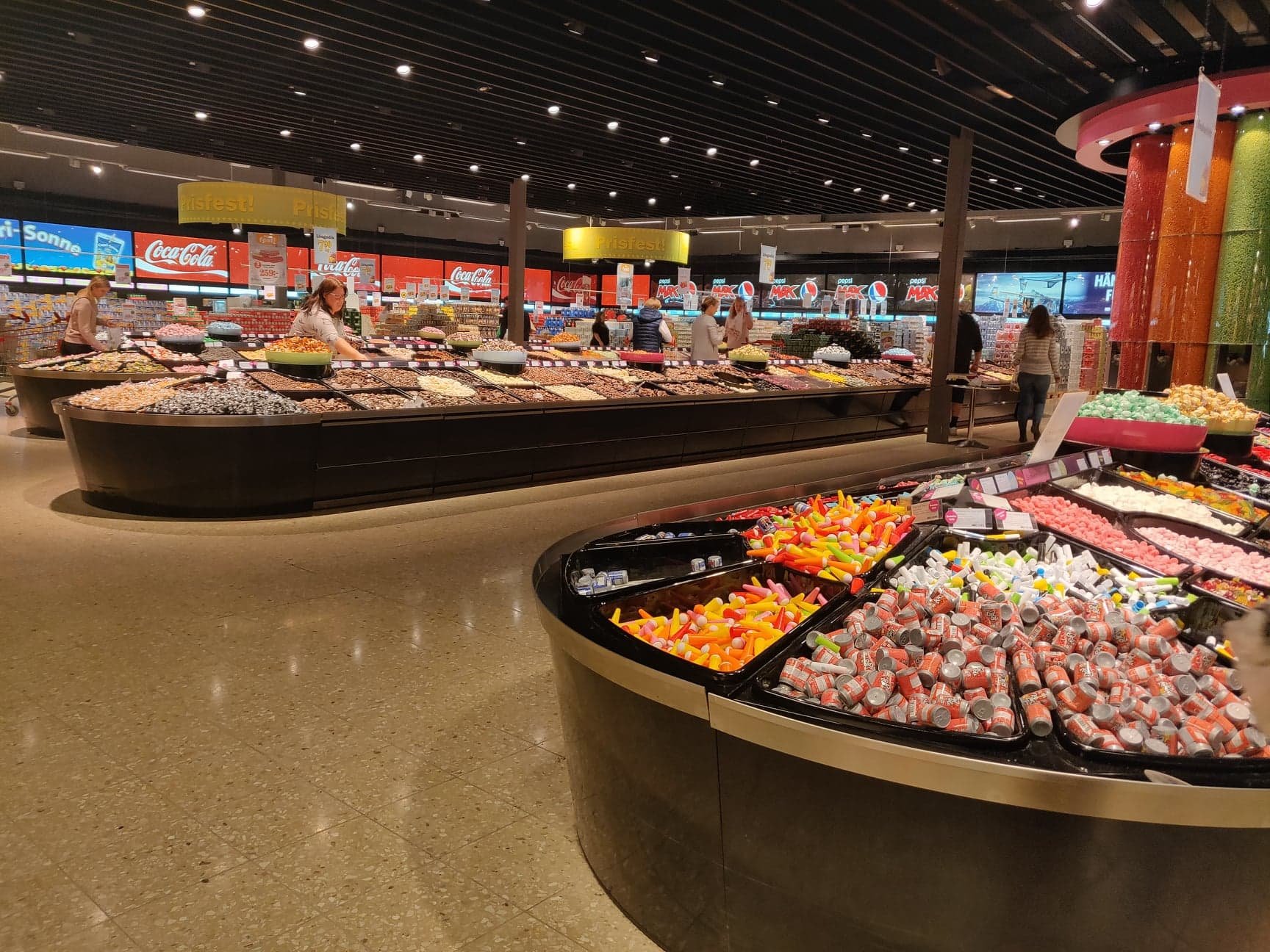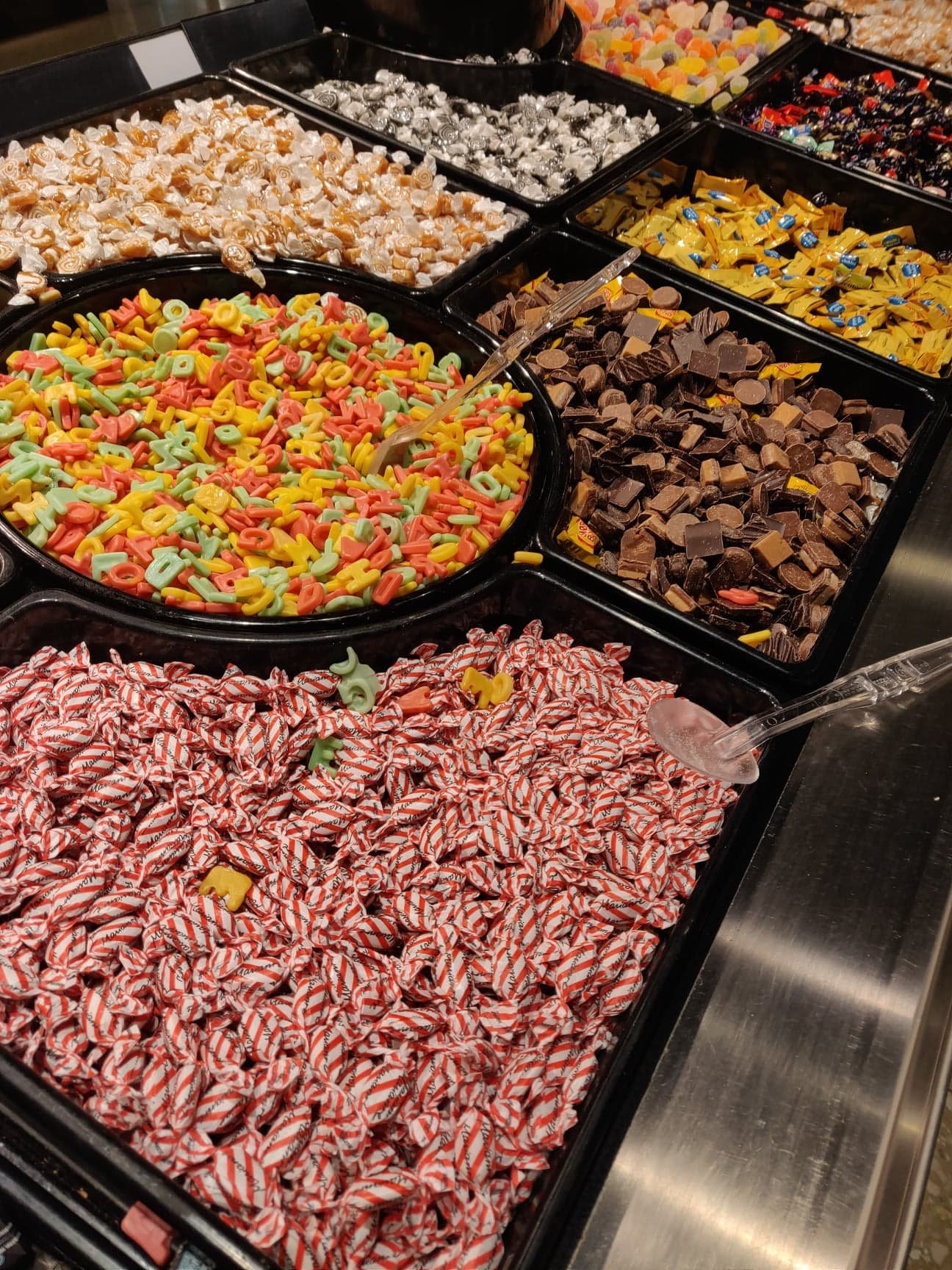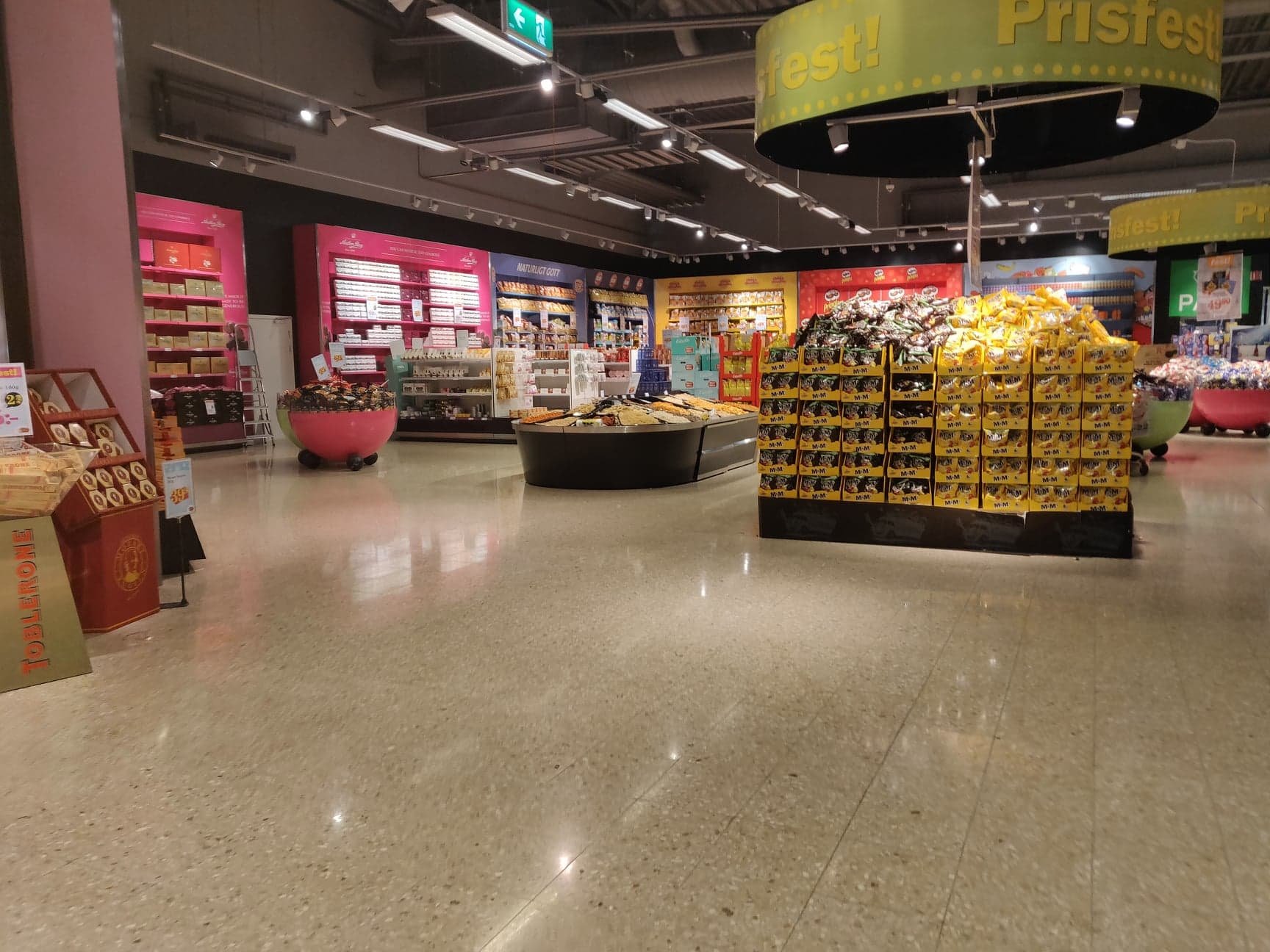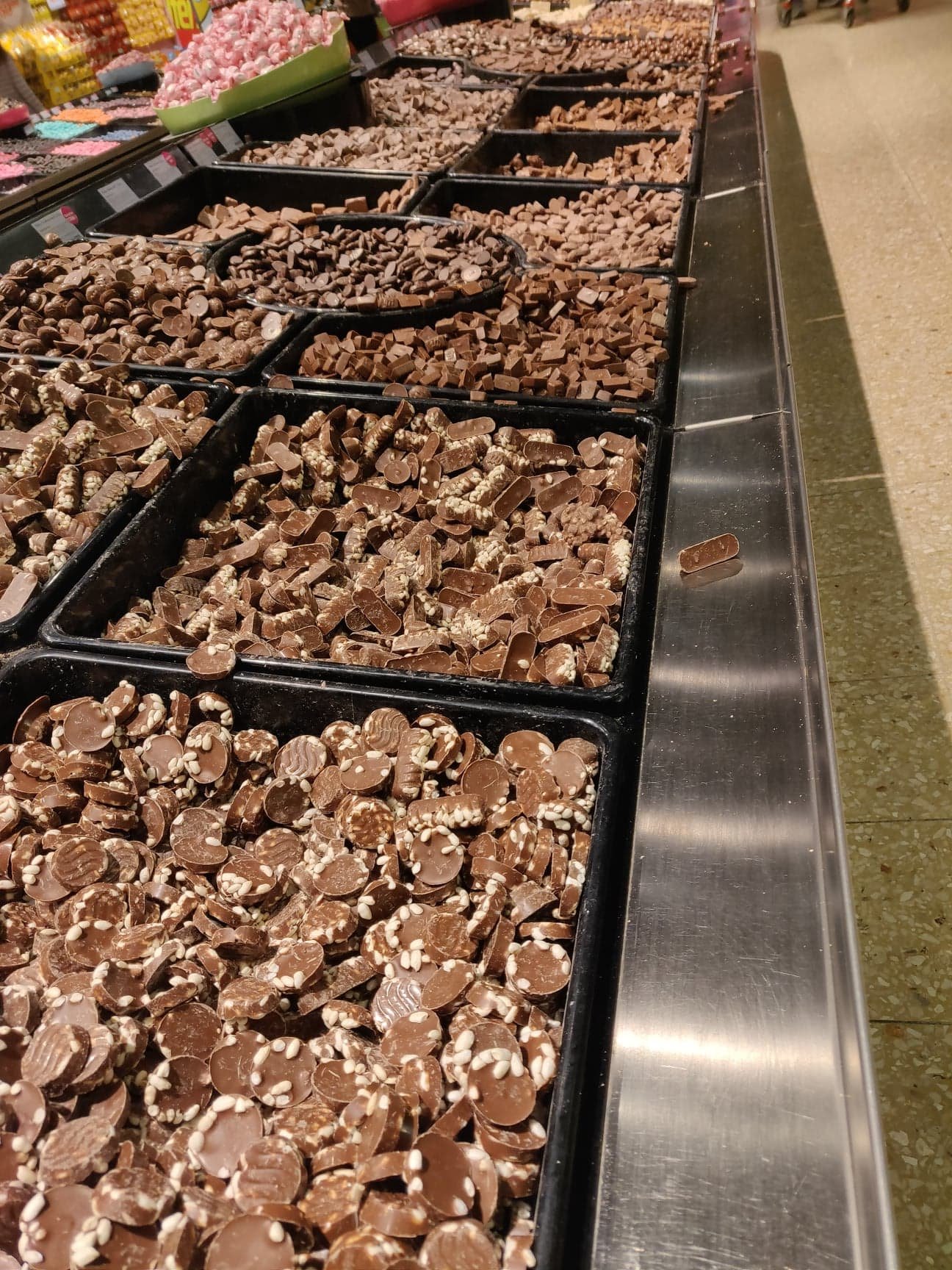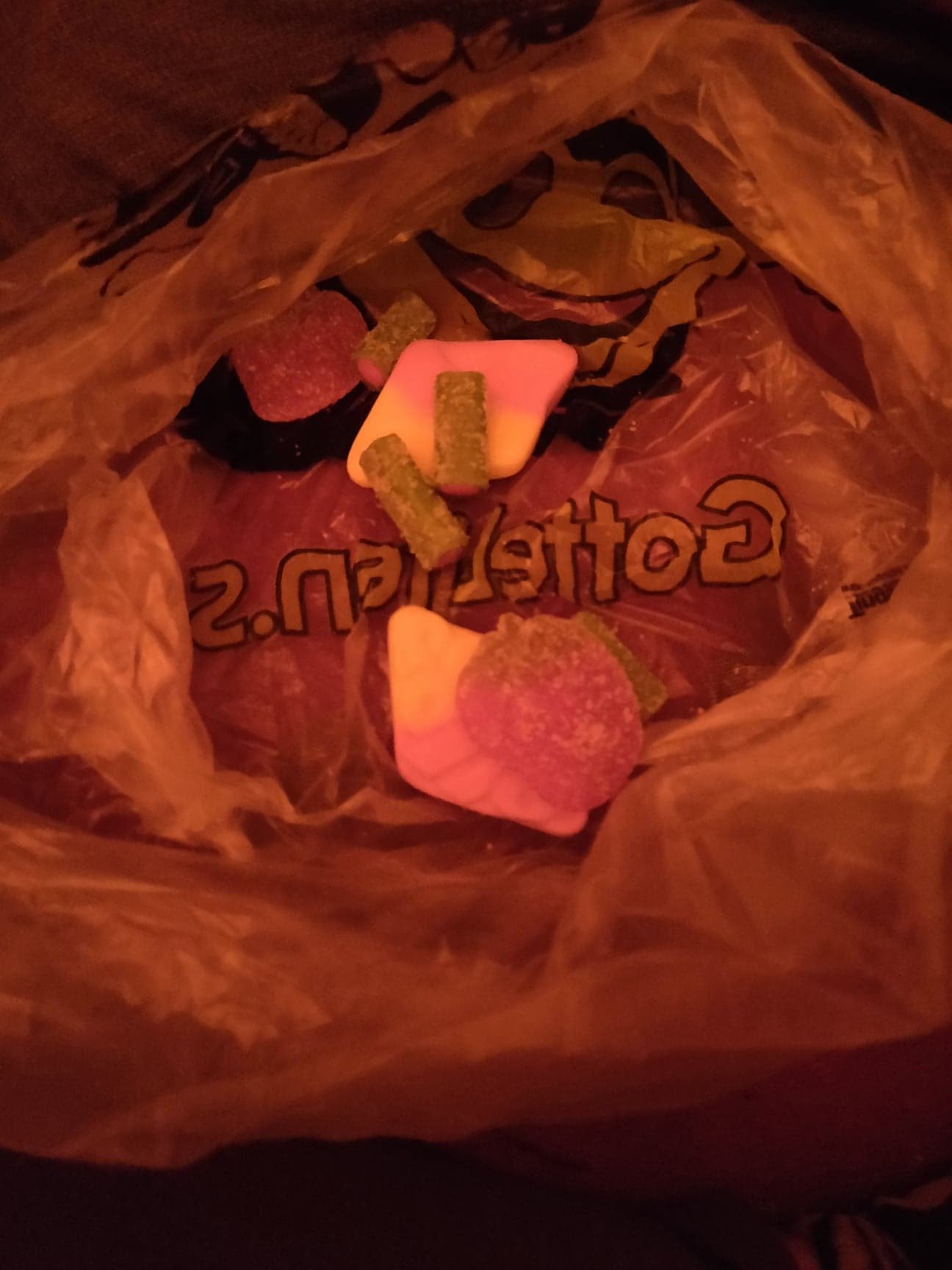 For vegan candy enthusiasts like ourselves, this was not a very impressive haul.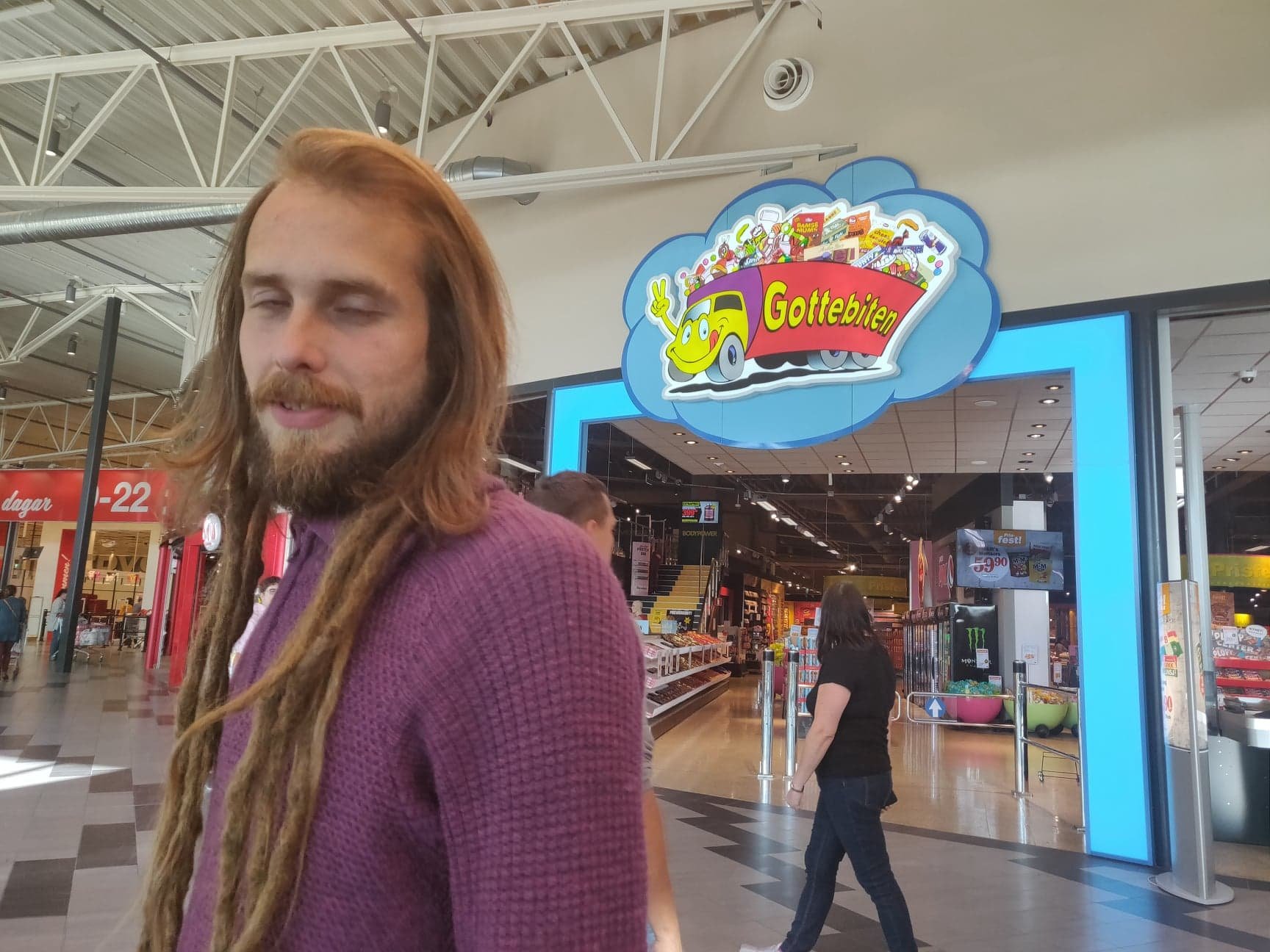 You can clearly tell that I look quite disappointed here I guess...