Pico de Gallo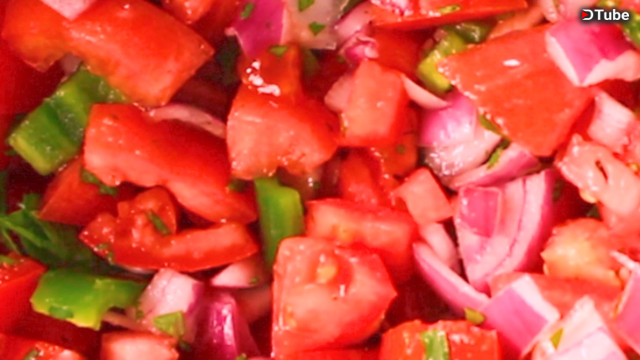 ---
A delicious and healthy traditional Mexican salsa. It has many uses besides just for nachos. You can add it to scrambled eggs, top it on toast, mix it with guacamole, or even put it in burritos. I'll upload my chicken quesadilla video this weekend.
Many recipes say to remove the seeds. I did not, not only because it's easier, but you're using the whole fruit. Waste not, want not!
INGREDIENTS
3 plum tomatoes
1 jalapeno
2 red onions
A small handful of fresh cilantro leaves
Half a lime
Ground sea salt
HOW TO MAKE IT
Dice the tomatoes, onions, and jalapenos.
Remove stems from cilantro and chop.
Add everything to a bowl.
Squeeze juice from half of a lime.
Grind a little sea salt or Himalayan pink salt.
Mix everything together and done!
*Original video on my YouTube Channel