Cilantro Lime Cauliflower Rice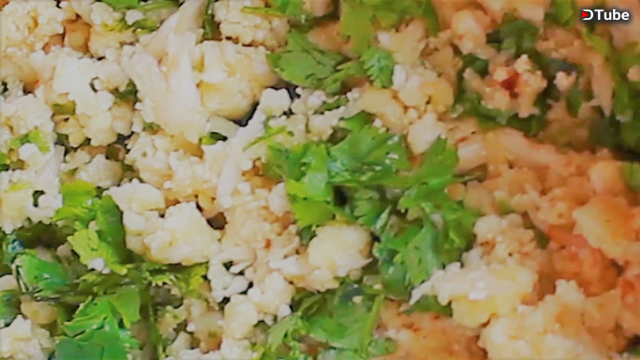 ---
Cauliflower is much less starchy than regular rice. It's a great alternative for diabetics and anyone else who wants to reduce their carbohydrates. I hope you try this Mexican style side dish.This recipe freezes well. Fans of my show know I like to cook in bulk and freeze portion sized meals in freezer bags. It saves time and it saves money.
INGREDIENTS
1 small cauliflower head
2 cloves of garlic
2 shallot onions
1 bunch of cilantro leaves
1 lime
Olive oil
Salt
Pepper
DIRECTIONS
Cut off cauliflower florets from head.
Dice the garlic.
Dice the shallots.
Heat olive oil in skillet.
Saute the garlic and onions about 2 or 3 minutes on medium heat.
Reduce the heat to low.
Add the cauliflowers rice to pan and let cook about 10 minutes, stirring occasionally.
Add the cooked cauliflower mixture to a mixing bowl.
Chop and add the cilantro.
Squeeze in juice of 1 fresh lime.
Season with sea salt and fresh ground black pepper.
Stir.
Enjoy!
~All audio and video made by me. Contains public domain music~
Longer and more detailed video on YouTube