Amish Macaroni Salad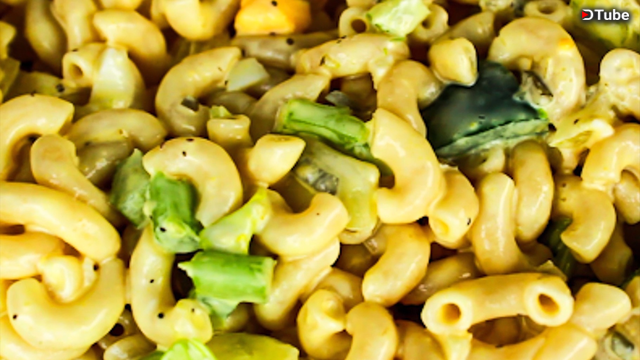 ---
A traditional Amish recipe. The Amish are known for being plain and simple. There are no Amish people where I'm from. They're all at least an hour and a half West of Philly.
This recipe makes is a lot. You can always make less. I think it's kinda bland actually. I usually add Cajun seasoning instead of sugar. I did not in this video since it's traditional and my my personal variation.
INGREDIENTS
2 Pounds of elbow macaroni
8 celery stalks
2 yellow onions
6 hard boiled eggs
1 green pepper
5 cups of mayonnaise
10 tablespoons of white vinegar
10 tablespoons of yellow mustard
2 tablespoons of celery seed
10 tablespoons of dill relish
2 cups of sugar
Salt
Pepper
INSTRUCTIONS
Boil macaroni according to directions on package.
Boil the eggs for about 15 minutes. A splash of vinegar in the water helps.
Dice the celery, onions, and peppers.
Drain the pasta and cool with running water in a strainer.
Cool the eggs with cold water and dice.
Add the mayo, mustard, vinegar,sugar, celery seeds, salt and pepper.
Stir everything together.
Delicious!
This recipe pairs excellent with grilled cheese!
Longer videos on my YouTube Channel

Video originally uploaded with my old account @xsrian-cooking that I'm no longer using. XSgreen is a much better name. I want a complete library with all my videos and recipes on the blockchain with the same account. Brand new videos coming soon, plus more older videos edited for DTube.
---
▶️ DTube
▶️ IPFS