Egg Drop Soup - Simple Chinese Recipe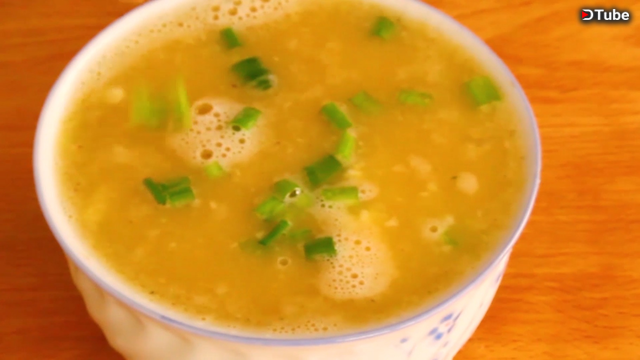 ---
Every country and region in Asia has their own variation of egg drop soup. This is a simple and easy Chinese version. It makes a quick and delicious appetizer for any Asian themed meal. I will upload more variations of this classic soup in the near future. I have lots of soup video recipes on queue.
My favorite part of this dish is the scallions. Some people think scallions and chives are the same thing. They are not. Scallions are also called green onions, and they are what grows above the ground, and below the ground part of the plants is an onion bulb. Chives are not from the onions plants. Chives grow in clumps like ornamental grass, and in cold climates, they go dormant in winter just like lawns, and grow back from early spring until the first frost. Of course you can do what I do and grow chives in containers and bring them inside with lots of light in the winter, and then you'll have fresh chives all year long! In this video, I showed how to regrow scallions. They're very easy to regrow since the already have roots on them. Just plant what you don't use, give it lots of water until the roots establish, and you'll have more scallions!
INGREDIENTS
2 cups of chicken broth or stock
2 eggs
1 tablespoon of water
1 tablespoon of corn starch
1/2 tablespoon of soy sauce
1/2 tablespoon of rice vinegar
Green onions (for garnish)
Salt
Black pepper
INSTRUCTIONS
Heat chicken broth in a saucepan or deep dish skillet on medium high heat.
Meanwhile, chop some scallions (green onions) for garnish.
In a measuring cup or mixing bowl, whisk together equal parts corn starch and water.
In another bowl, beat the eggs until you can no longer see the yolks.
Season the egg mixture and chicken broth with salt and pepper.
Once the broth comes to a boil, add the soy sauce and rice vinegar and stir.
Reduce the heat to low and mix in the corn starch.
About 1 minute later, slowly pour in the egg mixture in a circle like pattern and immediately stir slowly in circles with your other hand to make the eggs long, kinda like ribbons.
The eggs are cooked almost instantly, so once in a serving bowl, top with some scallions and it's ready to eat!
All videos also on my YouTube channel I've mostly been re-editing and uploading older videos on DTube. I have lots of brand new videos coming real soon. I promise! All my older YouTube videos not only say my former name XSrian, but I also said the recipe is only printed on Google+. I switched that to the blockchain after I joined back right before New Years, 2018; and now Google+m is shutting down. I hate YouTube and Google, but it's a good promotion for Steem, and that's the only reason I still upload new videos on YT. I just make the YouTube versions too long and keep talking about how great Steem is.