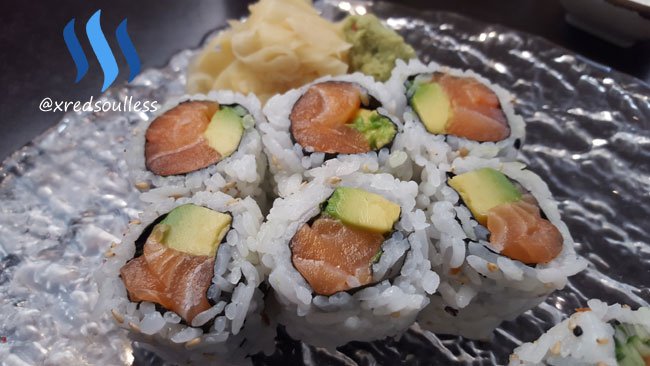 Hello Steemit Family, 
I needed my sushi rolls fix so there's this sushi place near my house that has become my go-to sushi spot whenever I'm craving for sushi.  Each time I'm there, I'm always impressed by how attentive and friendly all their staff was. The atmosphere and service is superb! This place has great fish, amazing shrimp/sashimi and shrimp/vegetables tempura all at a decent price.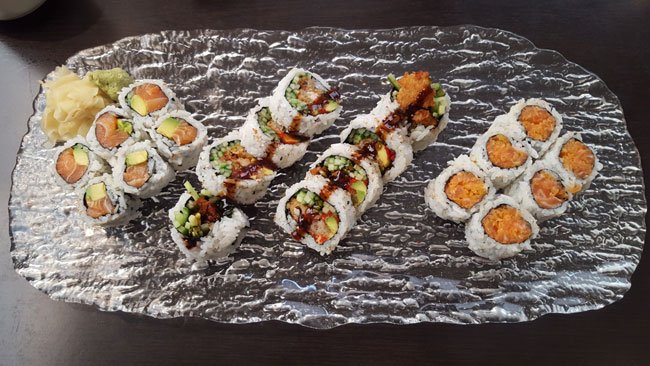 Question: Is eating sushi healthy? It seems healthy - like the fish! Salmon and tuna consists of omega-3 fatty acids which is healthy for our brains and hearts. Avocadoes? Good stuff! But depending on the roll you order – the crunchy bits (yum!), mayonnaise, fried dishes (shrimp tempura anyone?), rice or the sauce which isn't generally "healthy".  Some roll has higher calories than most. Bottom line? Sure, sushi can be healthy or unhealthy. I mean there's no right or wrong answer. I'm not going to tell you what is best to eat or not to eat but when ordering just ENJOY THE FOOD or keep a few health considerations in mind.  😆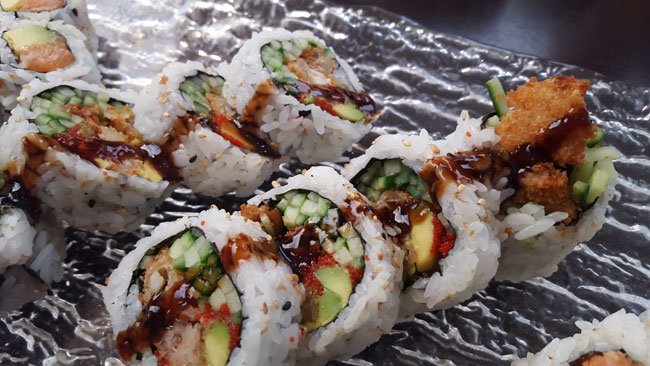 There's no denying that I really love sushi and I enjoyed every bite! My favorite? The Spicy Salmon. The sushi always tasted fresh and delicious!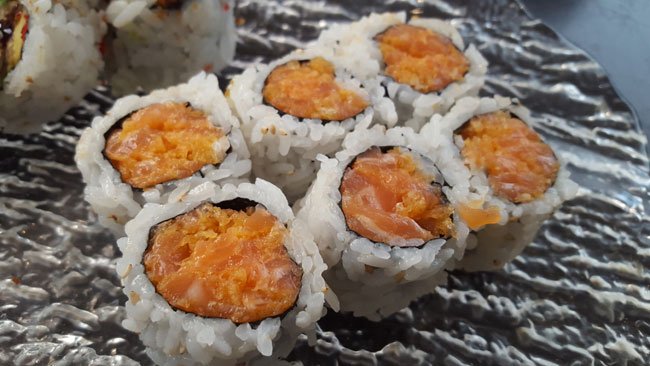 Let's not forget about this sweet and savory teriyaki Salmon Bento. Served with rice, shrimp & vegetable tempura, California rolls, salad, rice and miso soup (no picture).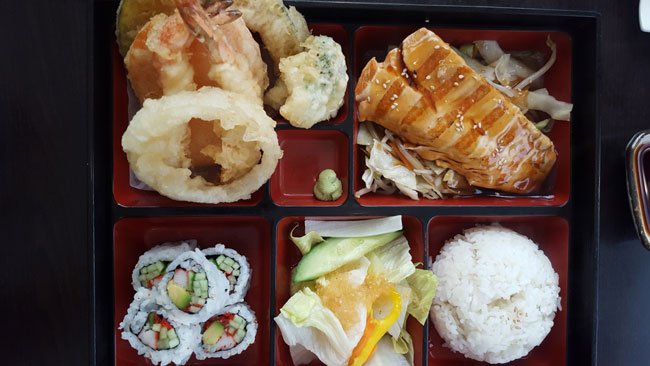 I was very much satisfied with my meal. Happy Eating Sushi Steemians! All pictures are taken from my Samsung Galaxy 7. 
As always, thank you for your support and don't forget to: