How to make Guinness Irish Stew.
First a bit of history:
This was traditionally a peasant meal made with the cheapest, most readily available ingredients, Irish stew reflects the history of Ireland itself. The Irish raised primarily sheep and root crops for subsistence. Potatoes were the main food crop, prior to the potato famine.
Below is an example of an old Irish Pot that was used in the 1800s
In Traditional Irish Cooking the pot would have been hung over an open fire called a Range.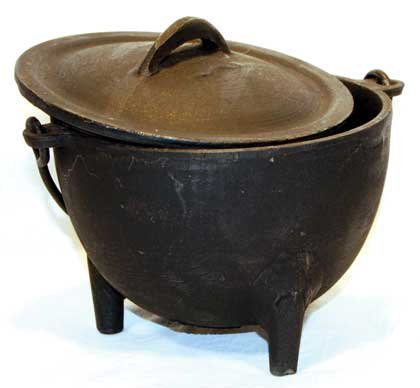 Irish Stew the once humble food of the peasant and farming class is now a trendy dish that can be found in many Gastro Pubs and restaurants across the UK and Ireland and even the US
Altought there are many ways to cook this old school dish, the main meats used are normally Lamb or beef and my recipe works with both.
Lets get started:
Ingredients needed.
Beef stock 450ml
Guinness 50ml ( bottled Guinness Not from a can of Guinness)
500g topside beef or Lamb
1 large onions
3 carrots
1 clove of garlic (optional)
4 or 5 Large potatoes
2 tbsps chopped parsley
salt and pepper for seasoning
Serves 4 to 5 people
METHOD:
Heat some oil in a large pan and brown the beef or lamb
Add in chopped onions and garlic and cook them until they are lightly coloured and remove from the heat
Into a large pot place the chopped carrots and peeled potatoes,along with the 50ml of Guinness and beef stock
Place the lid on the pot then bring to boil, then add in the beef or lamb and onions that you cooked earlier in the pan
Turn down the temperature and simmer gently on the lowest heat possible for approx. 60 minutes, or until cooked,
Removing the lid for the last 30 minutes of cooking add some extra water if necessary for consistency.
To serve, garnish with some chopped fresh parsley season to taste.
Enjoy with a pint of the black stuff :O)