Gluten-free brownie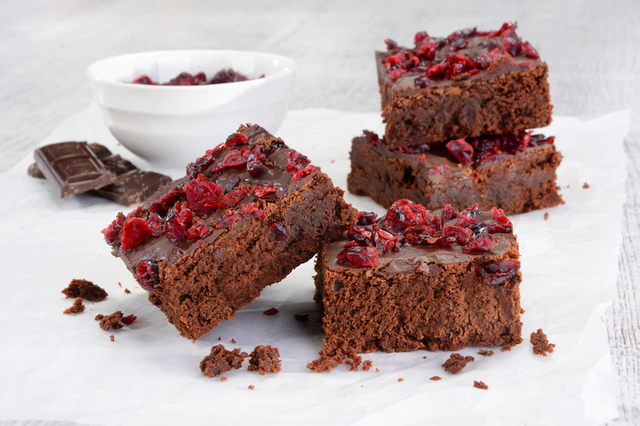 Cake:
•Kasia without lactose 200 g
•powdered sugar 200 g
•bitter chocolate 200 g
•eggs 3 items
•corn flour 75 g
•millet flour 75 g
•salt 1 pinch
Top of the dough:
•dark chocolate 100 g
•chopped dried cranberry 50 g

Preparation:
1.Pour the whole chocolate (300 g). Kate the thaw in a saucepan. Then remove from the heat and add 2/3 chopped chocolate. Stir until it dissolves.
2.In a bowl, mix both flours and salt. Lightly beat the eggs with powdered sugar.
3.Add the prepared chocolate mass to the egg mass and mix it with a mixer.
4.Then add a mixture of flours while stirring constantly. Lay the 21x21 cm mold on the bottom with baking paper.
5.Put the dough into a mold and spread it evenly. Bake for about 35 minutes at 180 ° C.
6.Bake the hot, sponge cake with the rest of the chopped chocolate. When the chocolate is melted, spread it over the surface of the dough and sprinkle it with chopped dried cranberries. Leave to cool down completely.

If you like it, you can vote and boast a comment about what you think about it!