Brownie chocolate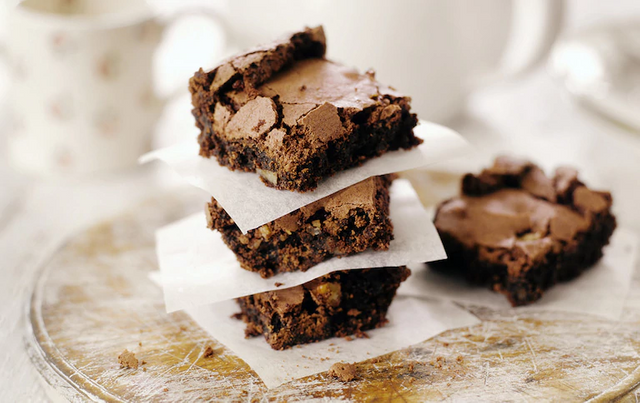 Components:
•Cube for baking Kasia 135 g
•dessert chocolate 140 g
•eggs 3 items
•sugar 225 g
•vanilla extract 1 teaspoon
•wheat flour 40 g
•baking powder 1 tablespoon
•cocoa 25 g
•chopped nuts 55 g

Preparation:
1.Preheat the oven to 160 ° C.
2.Put the Kasia margarine and chocolate in a heat-resistant bowl placed above the pot with hot water and let it melt (alternatively place in the microwave for medium power, stir occasionally until it melts). Mix to obtain a smooth mass.
3.In a separate bowl, beat the whites with sugar and vanilla aroma. Mix with chocolate mass.
4.Sieve flour, baking powder, cocoa and a pinch of salt and add to the mass and mix. Add chopped walnuts.
5.Transfer the mass to the prepared mold. Bake in a preheated oven for 40-50 minutes. Allow to cool in a mold and cut into squares.
6.Tip: Do not like nuts? Turn them into 55 grams of chocolate in pieces or favorite candies.

If you like it, you can vote and boast a comment about what you think about it!