I must admit I have not had a BLT in a few years. First I have found the perfect bread in Bangkok. It is more like the size and thickness of Texas toast. Perfectly soft yet does not fall apart.
I use copious amounts of Hellman's mayo, with a heavy cover of sea salt and fresh ground Cambodian black pepper directly on the tomatoes.
While you can get fresh produce in Bangkok, I would much prefer a fresh garden tomato. Actually I planted some on my balcony!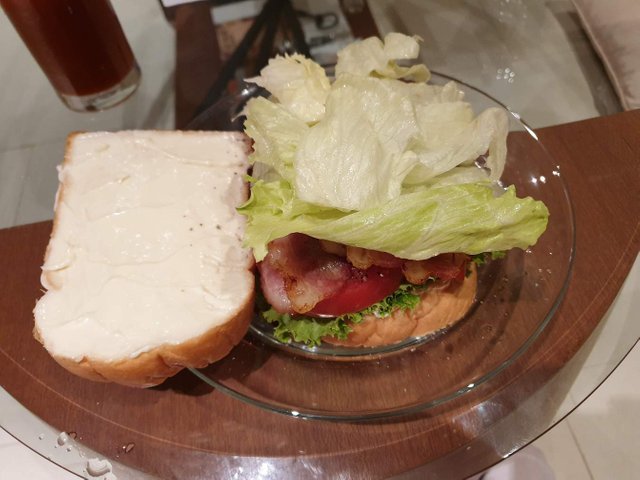 Pro Tip: Put lettuce next to the bread on both slices. This will help keep it from getting too wet from the tomatoes.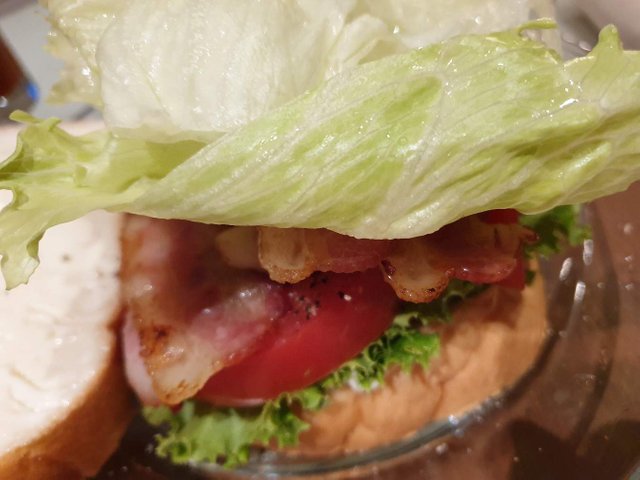 Lots of bacon.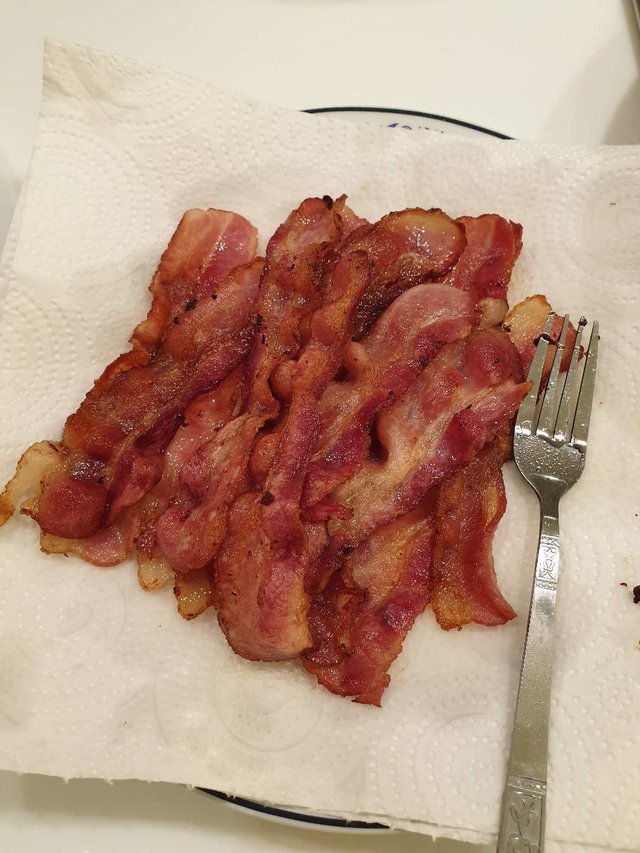 If you feel your cholesterol levels are too low, this will solve your problems!
I hope to refine this and some day make the perfect Bangkok BLT. Haha then I can get a food cart and sell them on the street!
Hope you enjoyed
Posted using Partiko Android