I have written that the salad in the picture is for 2 people. But I actually ate it all myself when I was really hungry. So if you are 2 people then add some extra falafels - then there should be breakfast for 2.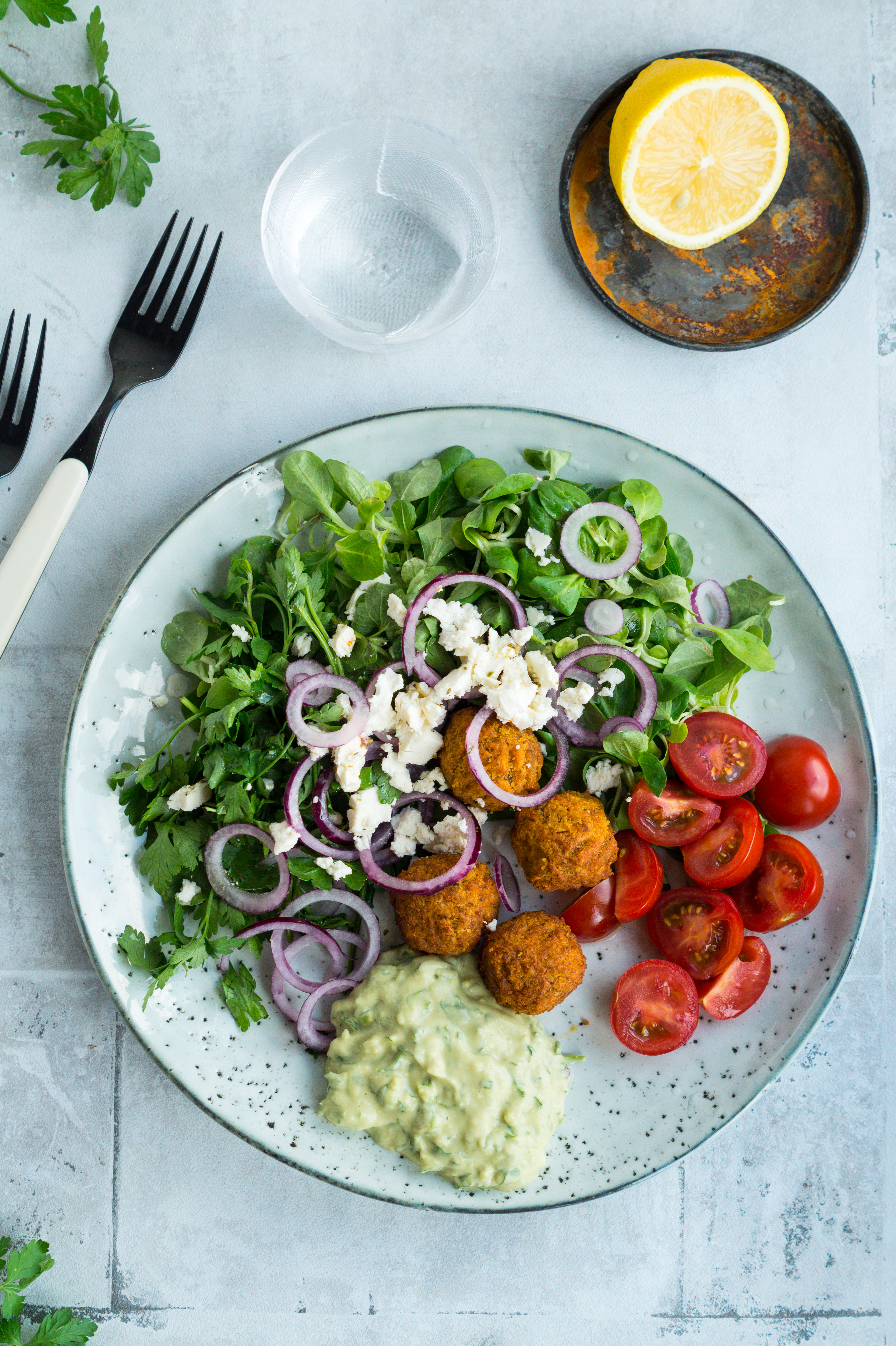 1 handful of salad (I used feld salad)
1 red onions
4 cherry tomatoes
1 handful of broad-leaved parsley
1 small lump of feta cheese / salad cheese
4-8 falafels (pre-bought or homemade)
avocado-tahin dressing
1 avocado
2 tablespoons. tahin (sesampasta, can be purchased in most supermarkets. I use a light variant)
2 tablespoons. lemon juice
1 clove of garlic
salt
3 tablespoons. water
1 small handful of broad-parsley parsley
If you make homemade falafels, start with these. Otherwise, start throwing the ready-made falcons in the oven.
While the falcons are finished, the dressing is made. All the ingredients for the dressing come in a minihakker and blend to a nice consistency. Alternatively, you can mash the avocado and stir it with the rest of the ingredients. Season with salt.
Now the salad itself has to be made.
Wash the salad well and put it in a bowl.
Cut red onions in thin rings and half the cherry tomatoes.
Chop the parsley roughly.
The feta crumbles and comes together with the other ingredients.
You can either turn it all along with the dressing or arrange it as I have done.
Served with yellow falafels.
Bon appetite!