I know people who have a terrible aversion to peppers. Not burning peppers, but exactly the same one, which in Russia is called Bulgarian, and he is actually just a sweet pepper.
However, I'm not one of those - I love sweet peppers in any form. Therefore, despite my laziness, every year I do at least a drop of lyotenitsa - a vegetable snack made of baked red peppers. Here even I was honored to write a recipe.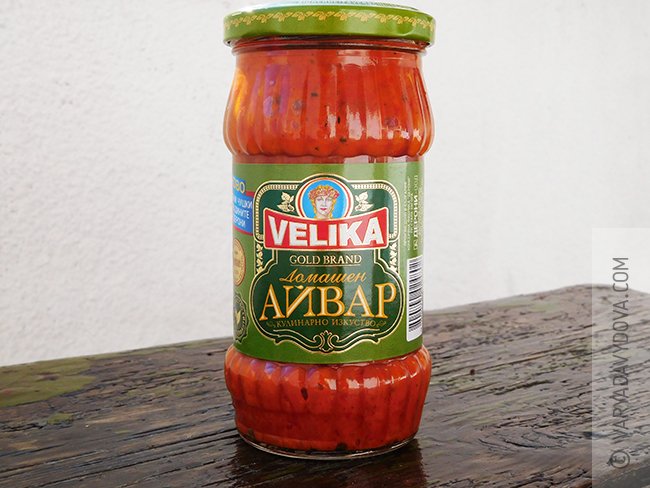 But in the Balkans from red sweet pepper, which is simply distinguished here by sorts, for example, a drink, make a lot of vegetable snacks. Incredibly delicious. One of them is aivar.
If you look at the composition, it becomes clear that the aivar is the same lyotenitsa, just Serbian) But I also love it and find it a taste difference from lyutenitsy. If you also like sweet pepper dishes like me, then I recommend you also compare these two snacks, and draw your own conclusions. Well, if you see somewhere in the store, of course. I do not force anyone to do them myself.
Aivar from lyutenitsy differs in that its recipe should include only red peppers and tomatoes - no carrots! But you can add eggplant, as in this composition, that on my photos.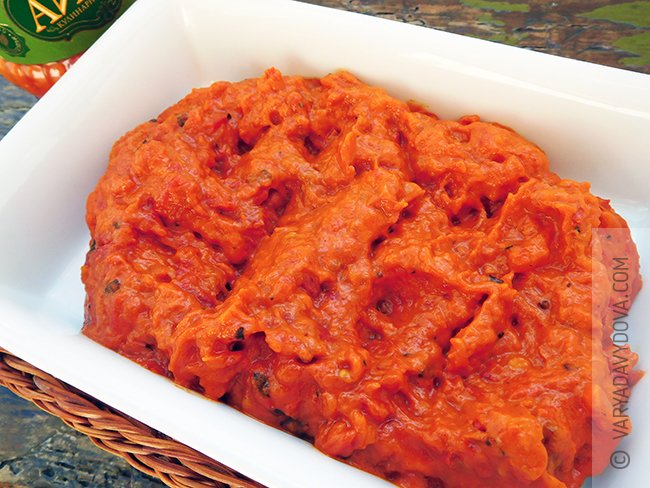 In general, aivars, this Balkan specialty. This vegetable appetizer, distributed in Serbia, Croatia and Macedonia, also sells it in Bulgaria. This jar is 300 grams, it costs 2.5 euro in the Bill's store in terms of leva.
Thank you for your time and attention.
Follow me for more content to come!
All photos in this blog are taken by me unless otherwise attributed.
With love from Bulgaria @varya-davydova
[//]:# (!steemitworldmap 42.841510 lat 23.418563 long d3scr)