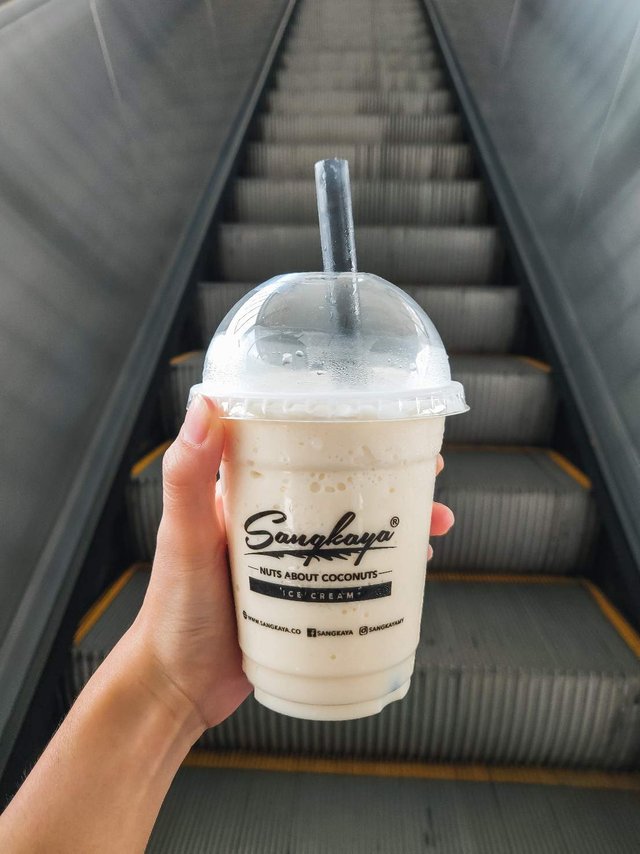 I know I am! 🙋🏻‍♀️
Especially now that I've tasted this Coconut Ice Cream Shake by Sangkaya.
I'm not sure what the ingredients are but I'm sure coconut ice cream is the main ingredient. And maybe some condensed milk too 💁🏻‍♀️
While the Sangkaya stall serves some other shakes as well, I always order the same classic Coconut Ice Cream Shake every time. Call me boring but I just love the original coconut shake 😂
Coconut is known to be refreshing. But if you have coconut ice cream, that's a perfect ingredient for a hot summer day!
This coconut shake isn't too sweet and since I don't have sweet tooth, I appreciate that when it comes to a shake.
So if you feel thirsty in this hot day or you just want a dessert after a meal, you might want to consider cooling yourself down with a coconut ice cream shake!
Posted using Partiko Android