Chilli chilli chilli!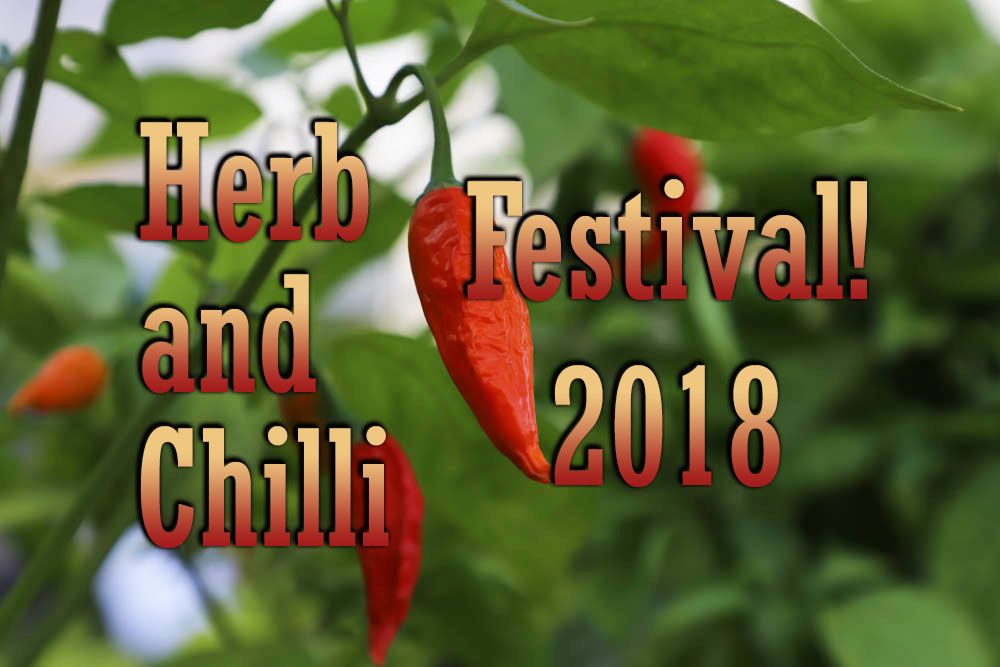 Who doesn't like a good dose of chilli, from a humble Jalapeño to an eye watering Carolina Reaper that will put any man in tears.
Last March the family and I finally visited the Herb and Chilli Festival for the first time after having to miss out two years in a row. I was really excited to be there finally and having to try out some of the fabulous chilli products the stall holders had on offer.
It wasn't long before I brought my first chilli product... a chilli beer and to be honest I don't didn't know what to expect. Having to miss out on my morning breakfast and coffee, this was my first liquid of the day and I won't lie, this stuff is pretty damn hot for a beer and I can image drinking this while eating some peanuts in the evening.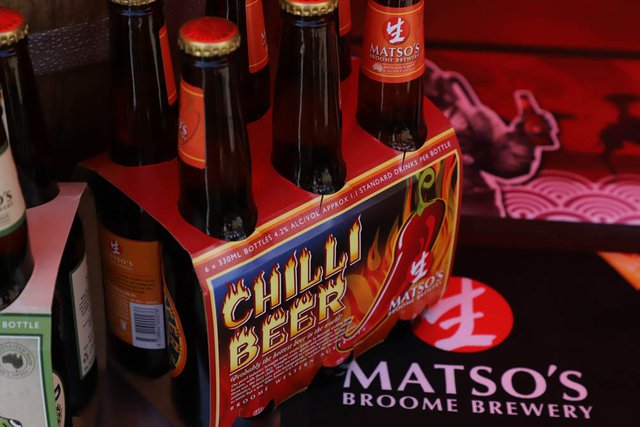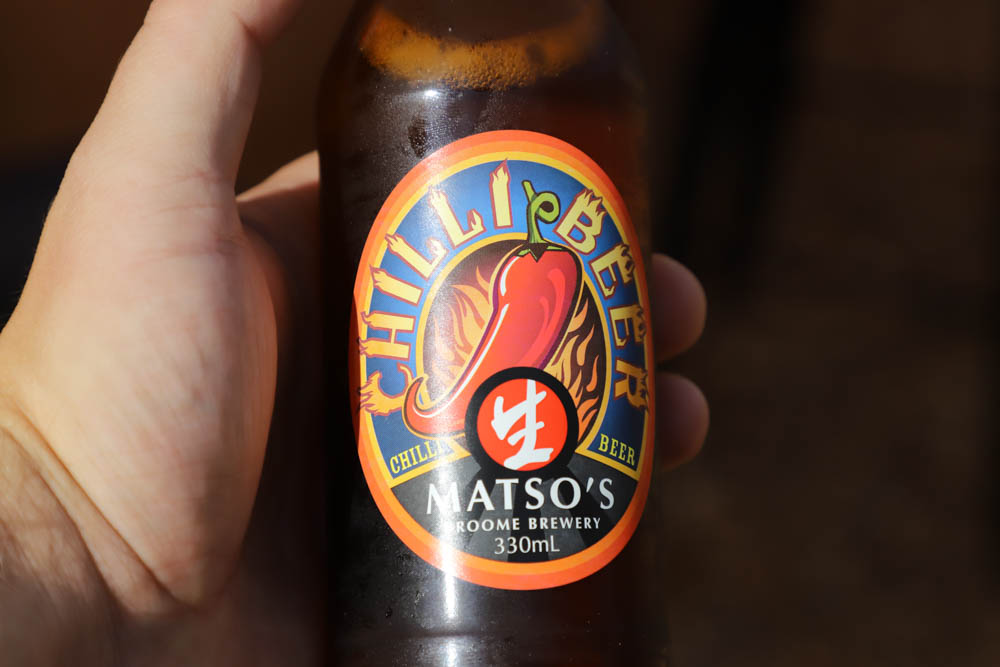 And here I replaced my daughter with the precious liquid gold.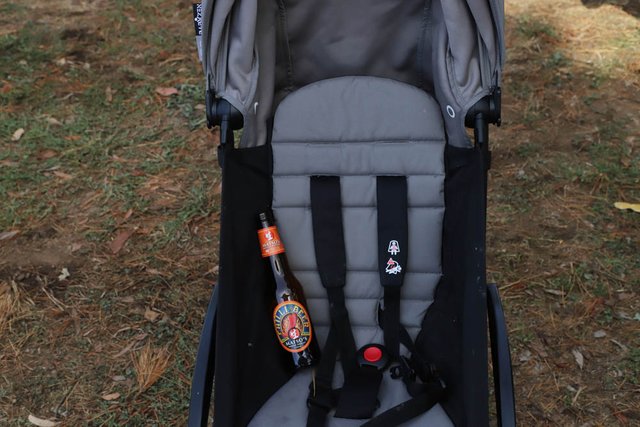 It wasn't long before the second challenge of the day was underway, so I rushed myself over to get signed up for a Chilli eating contest and ohh boy, what did I get myself into!
To my surprise there were only 4 contestants including me, but then again who in their right mind would eat raw chopped up chillies?
The event was a blur for me and I don't even remember the names of the chillies the guy was giving me. I do however remember the chilli rating on the Scoville Scale and my face being on fire.
First up was a mild chilli rating at 20k Scoville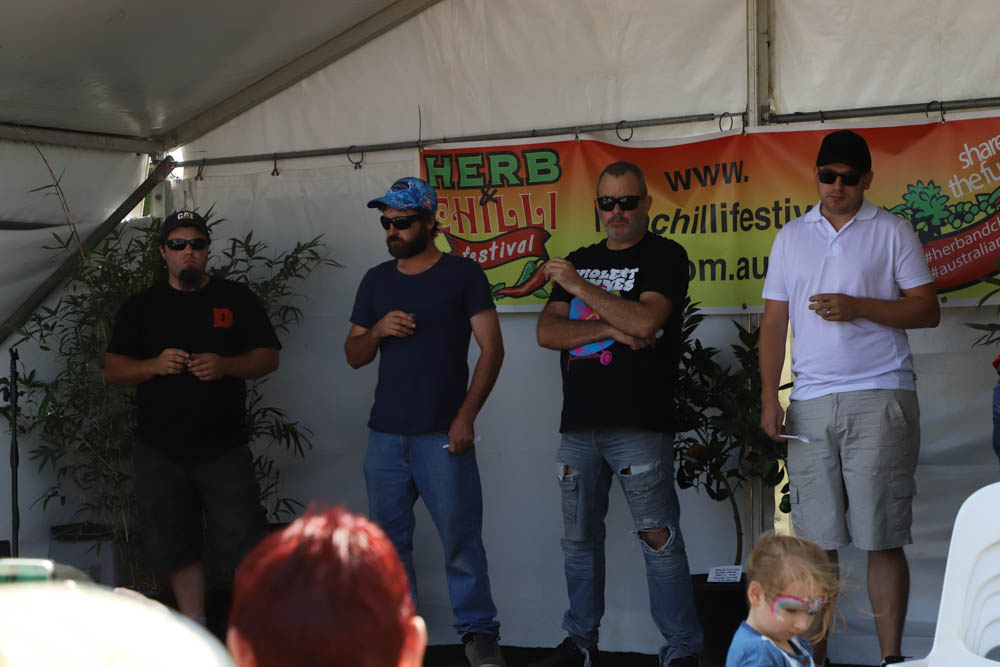 Next up was the 40k Scoville chilli and straight after that we had a "mystery" chilli but it tastes just like a bell pepper compared.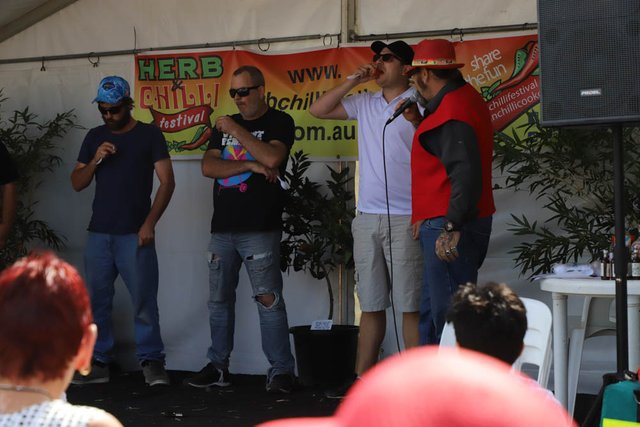 Fourth chilli was an whooping 1 million Scoville and that right there just hit me in the face. According to the bloke that gave out the chillies, this chilli was the one that separated boys from the men ¯\(ツ)/¯.
I will admit that eating raw chillies can't be compared to eating chillie sauce, they just taste aweful.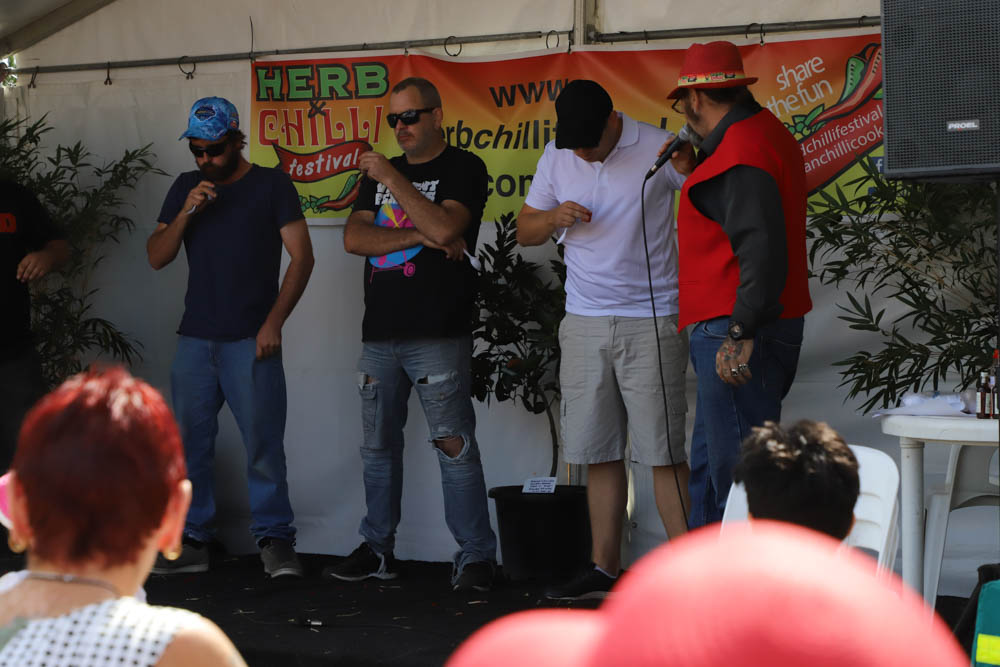 This comrade decided he had enough and called it quits, and I don't blame him, this chilli was a major flame in the mouth.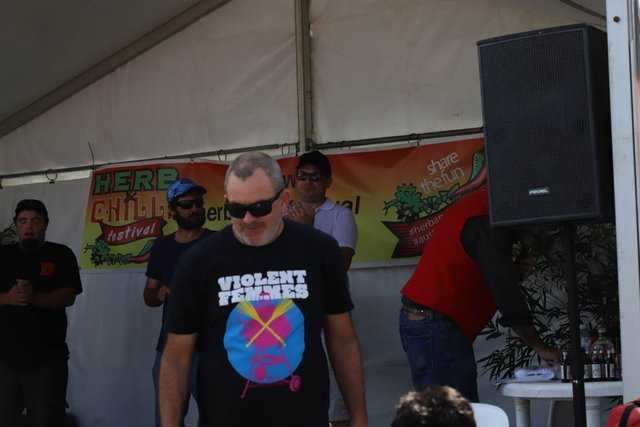 This is where I started to feel kinda dizzy, my whole body was starting to tingle and I felt like vomiting. I thought to myself, I either eat one more chilli and vomit on stage in front of a crowd or step down like the last guy and not make a fool of myself.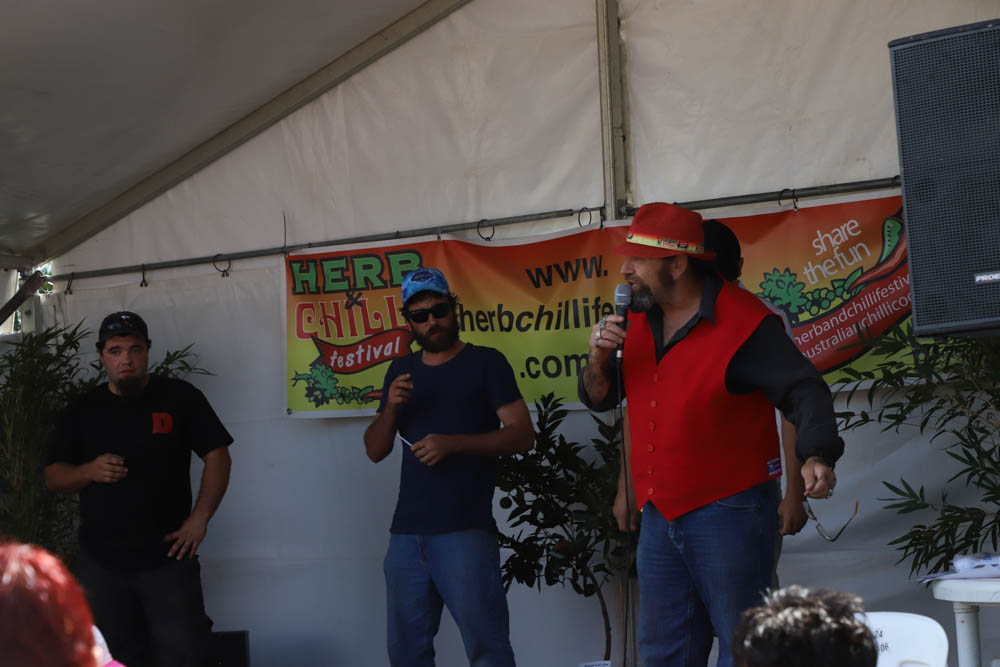 So yea... I stood down and plowed towards the ice cream stand in hopes of buying something that would put out the fire in my face.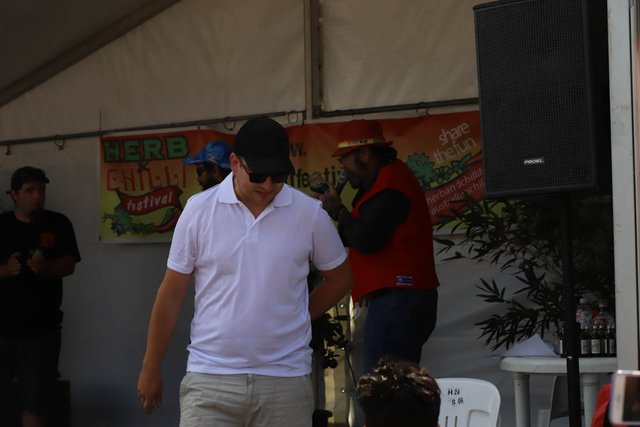 The guy on the right didn't feel to good either and by the next chilli 1.2 million Scoville he did what I wanted to avoid, stage vomit!
The champ took one last chilli: the Carolina Reaper.
Good bloody effort.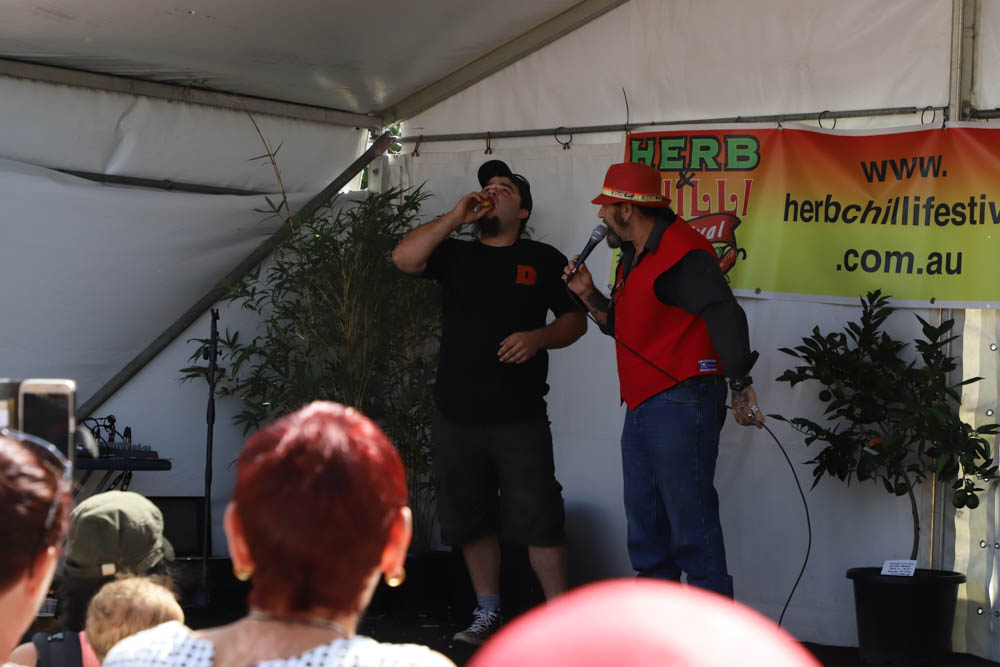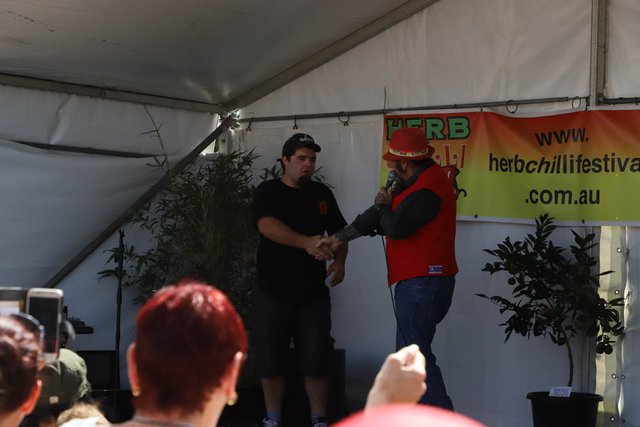 As I was walking back towards the challenge stand, I saw this champ running towards the ice cream stand and let me tell you, his face was terrifying, bloodshot eyes, sweating, drooling... but hey, he won a bottle of chilli sauce :)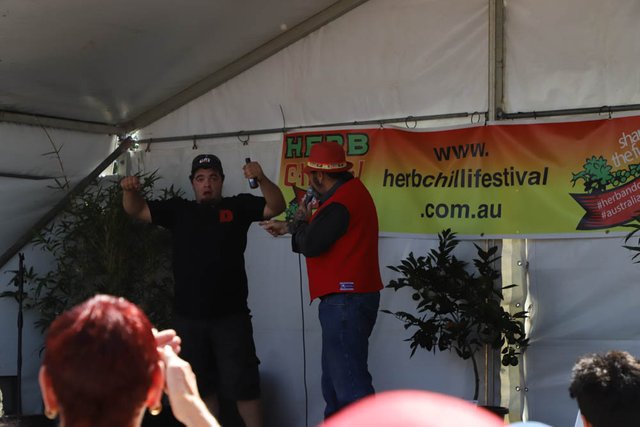 ---
Above all it is truly a family event with lots of activities for younger participants. We enjoyed jumping castles, donkey rides, petting zoo and face painting. Great atmosphere to complement all the activities on offer and the great family fun is guaranteed.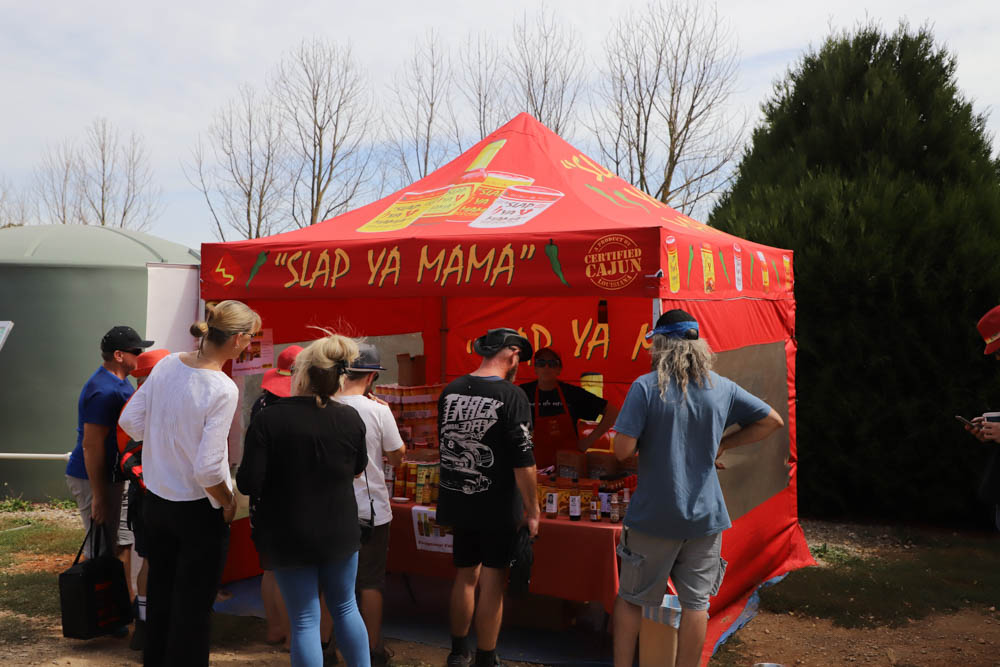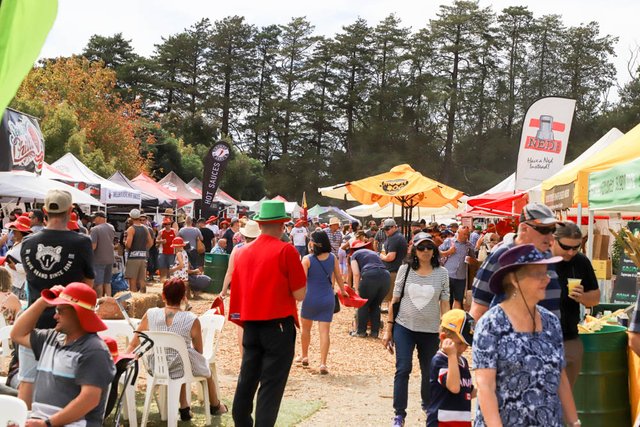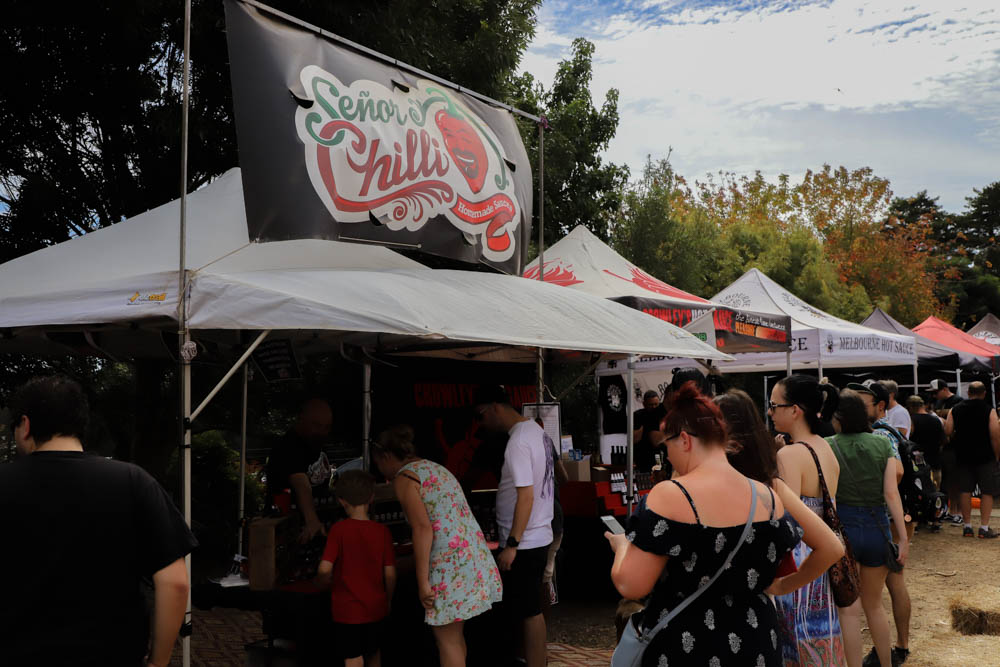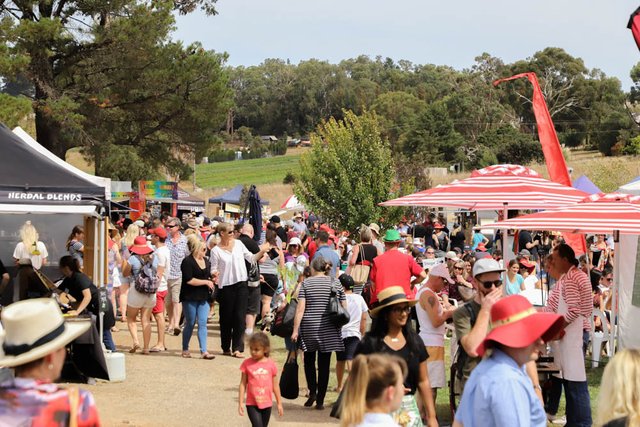 As for my wife, she is not a fan of chilies ( I am still trying to get her to accept her fate and eat some chillies ), but she was able to enjoy some of the good food that was on offer and learn something new from all the cooking demonstrations. It is encouraging to try new things in the kitchen when you see them cooked and explained by a professionals, we were able to try the new dishes and have a go at making them at home.
We decided that as a family we should participate in more of similar events to be able to spend quality time together and have some fun away from our daily routine and stress. We all need sometimes to just relax, forget our worries and just switch off.
---
Festival details:
How much: $24.00 per Adult - Children under 14 - FREE
When: 17-18 March 2018 - 16-17 March, 2019
Where: 125 Quayle Rd, Wandin North VIC 3139
Website: http://www.herbchillifestival.com.au/
---