Last night I had a chit-chat with my mom and we decided to make chocolate cake. I am dieting at the moment, but instead of giving myself a whole cheat day as I planned to, I decided to give him a cheat meal: a slice of chocolate cake with milk for tomorrow's breakfast. Not too bad, huh? 
I mean when mama decides to bring back nice childhood memories and happy moments, the planet stops rotating for me and everything holds back, including my diet. So, after talking and planning about it, the whole thing came down to one of the greatest dilemmas in the history of mankind: Nutella or Merenda?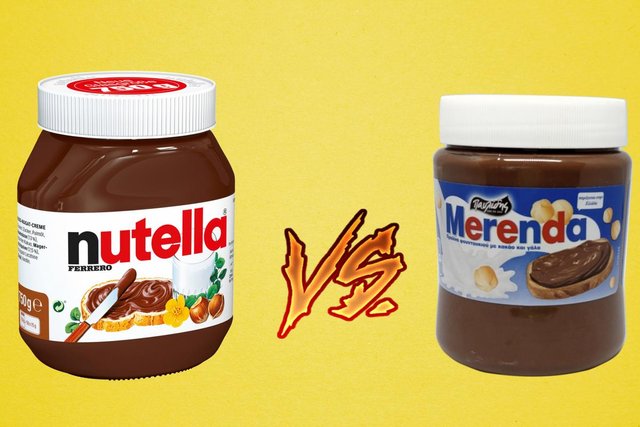 Source: My Own Creation 
I know that Nutella is globally famous and that most of you right now are probably wondering "who da fock is Merenda?" Am I right? No please tell me, am I right? 
See, life's not fair but you probably know that already! Even though I could mention many examples how life's not fair for folks who happen to be born in the wrong region of this planet and so on, I will focus on a non-stressing matter as sweetened hazelnut cocoa spread is! 
Nutella is undoubtedly the most famous "player" of its kind worldwide, and it's manufactured by the Italian giant named Ferrero. It was introduced to the world back in the mid-1960's and since then hundreds of millions of kids and adults have become happily obese thanks to its fantastic taste and texture.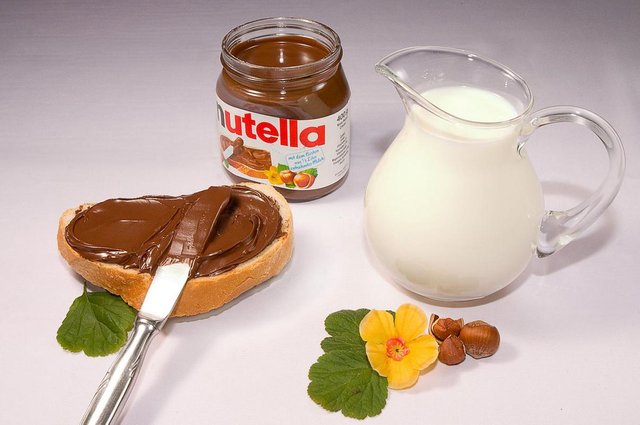 On the other hand, we've got Merenda. A proud "child" of the legendary Greek titan Pavlides, a chocolate brand with more than 150 years of history and more than 20 international awards for its excellence and quality of products. For that matter, they also have beautiful girls advertising them as you can clearly see here...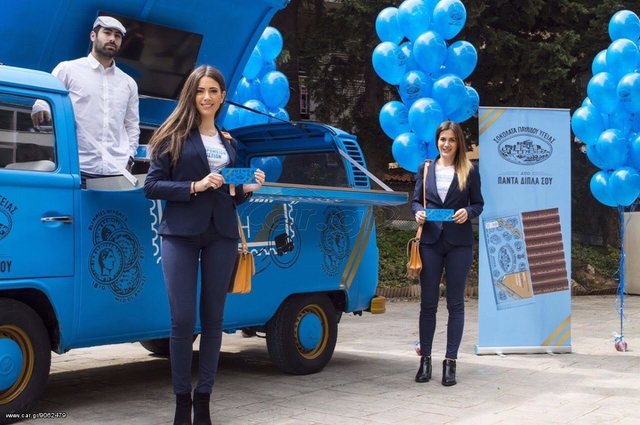 Conclusively, there are two kinds of people in this case (or so I think): those who as I already mentioned will probably be like, "Who da fock is Merenda and Pavlides? Nutella all the way baby!" and those who will be like, "Wow, merenda looks good. I wish I could find it where I live and give it a try." The only sure thing is that it would totally worth a try since you've got nothing to lose by trying new things.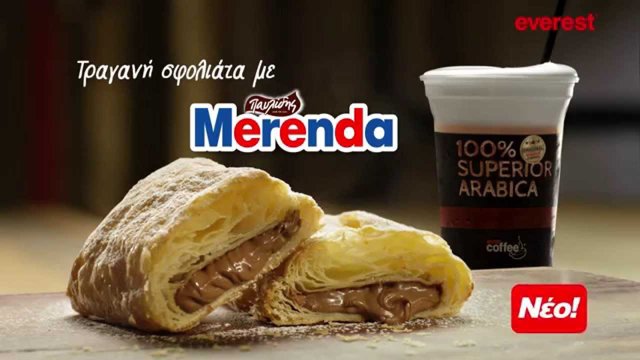 As for the "arrogant ones"...You were probably saying exactly the same things before Greek yogurt or Greek honey and olive oil conquer your local markets. Just be open-minded in life; some things just never become popular because of poor promotion and lack of interest from people in key-positions (unfortunately). 
As for me? I've got to go to the supermarket now and get Merenda and Nutella as my mama loves both, even though the French in her suggests that French praline is the best. We've got a damn cake to make ;)
Cheers and God Bless All!!!