Crazy pizza
!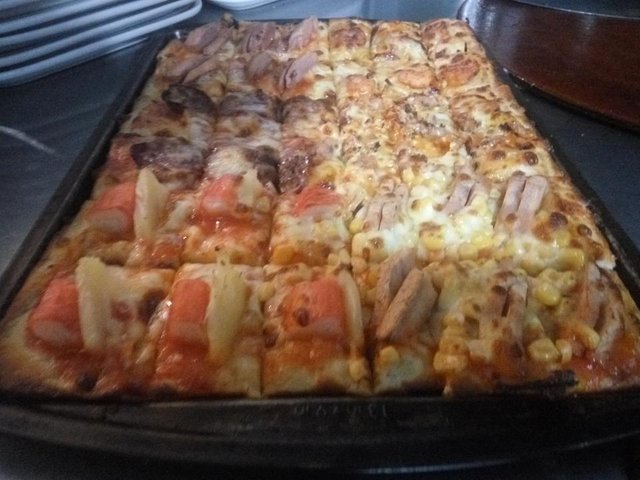 this is a crazy pizza with 6 different flavors served in the same place with a variety of different flavors, baked at 240cc for 6 or 7 minutes.
this is the name of its ingredients;
spicy sauce, pizza sauce, tomyan, thousand island, mozzarella cheese with beef sausage meat, sweet corn, shrimp, onion bacon, tuna, crab, beef pepperoni, pineapple and chicken burger meat.