Little Zoo Cafe. Raccoons, Foxes and Meerkats. Bangkok (video)
A popular new trend of cafes are popping up all over Bangkok. Animal themed coffee shops and cafes are allowing customers to play and pet their animals. Free roaming and given all access to the cafes, the animals can do pretty much what they want.
Friendly dogs and purring cats are among the most common, but there are couple that now house more 'exotic' pets. Raccoons, fennel foxes, red foxes, meerkats, chipmunks and parrots.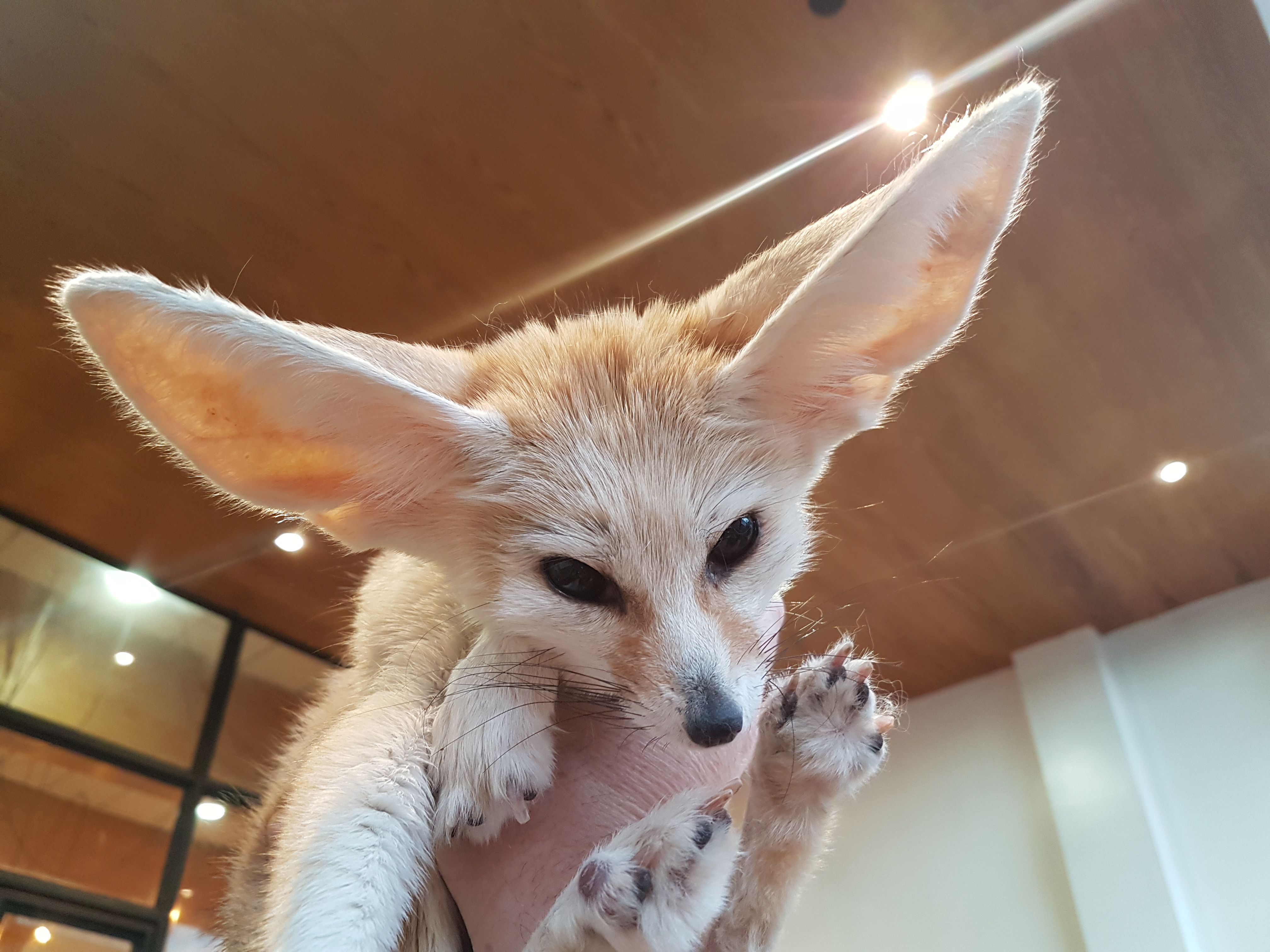 The animals have been raised since they were tiny and are used to being handled. Having such animals as pets is another issue! is it fair or is it right to keep them in coffee shops merely to attract customers- probably not, but the animals were at least happy and interactive (better than being kept in cages all alone- but not as good as the wild)- well apart from the red fox who acted shy and timid and was only interested in stealing food.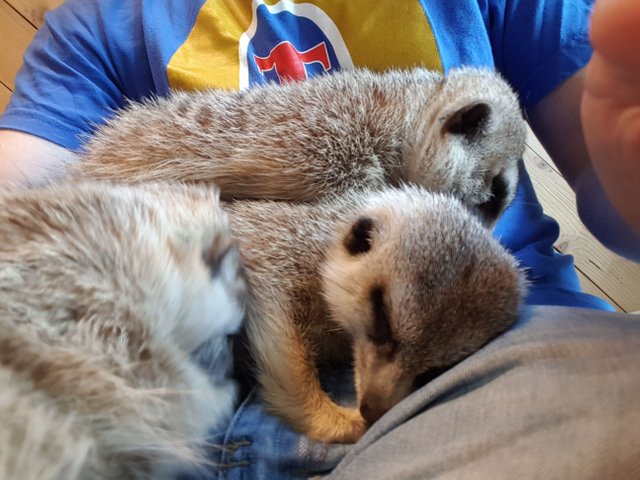 The meerkats on the other hand had one thing in mind- find the nearest person, jump on their lap and go to sleep. They could easily be played with and were very inquisitive of pretty much everything and anything but definitely loved their nap time.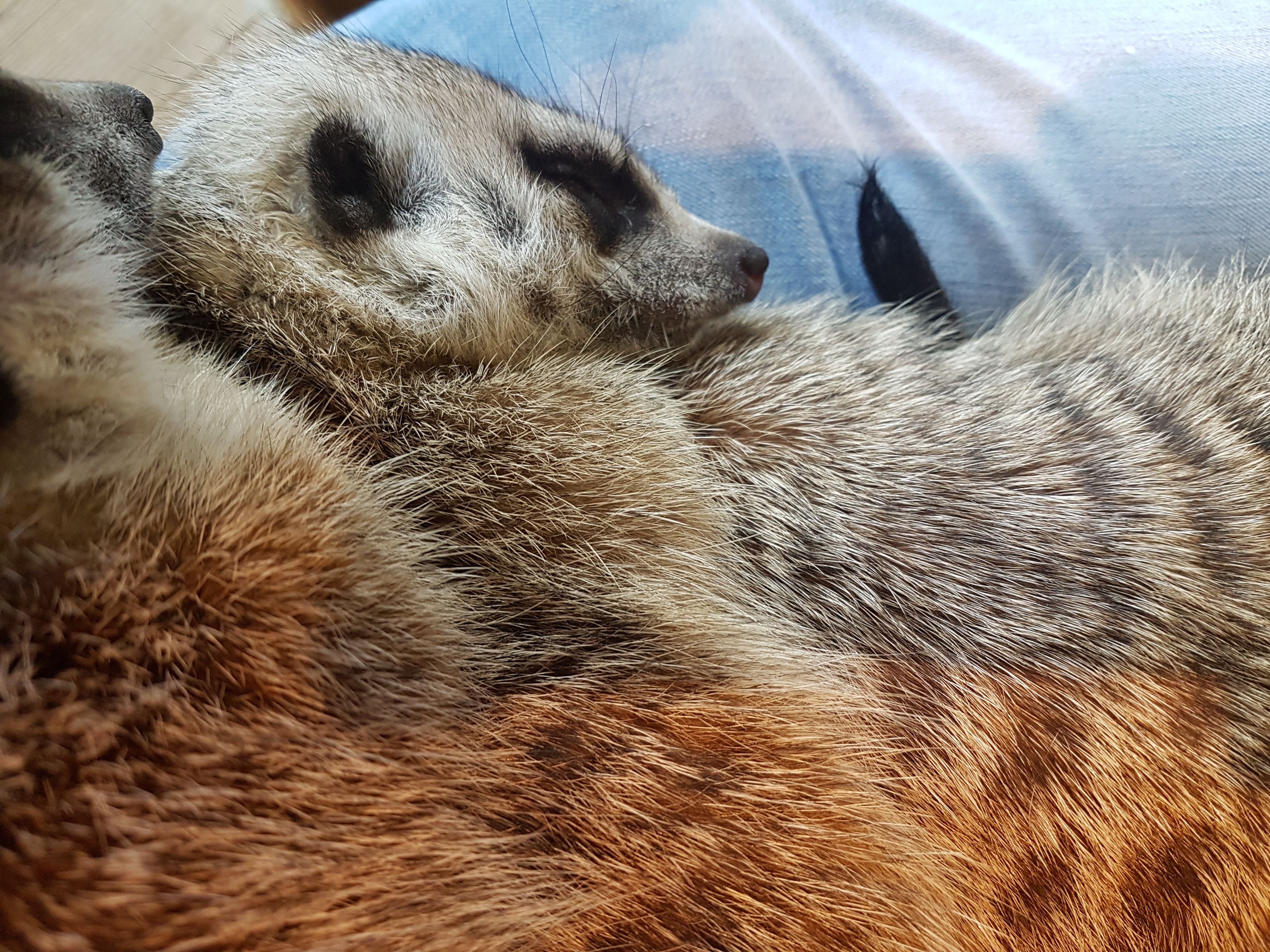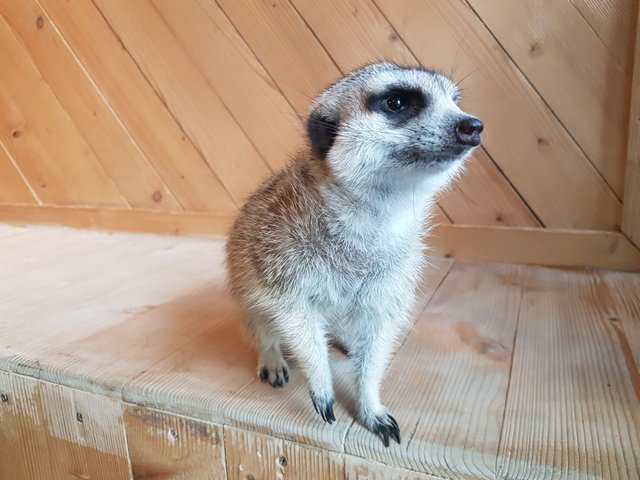 On the second floor, the raccoon and fox could be found. A corgi, that seemed to own the shop would visit his raccoon friend every 15 minutes or so to check on her. Watching a corgi run up and down a flight of stairs was rather amusing, and must have been quite tiring after a few laps.
Perhaps too many treats, but this was the fattest raccoon I have seen- also the friendliest. She was smart enough to know how to unlock her cage and come and go as she wanted. She knew how to rummage through peoples pockets and quickly targeted bags in the hope that there was something to eat.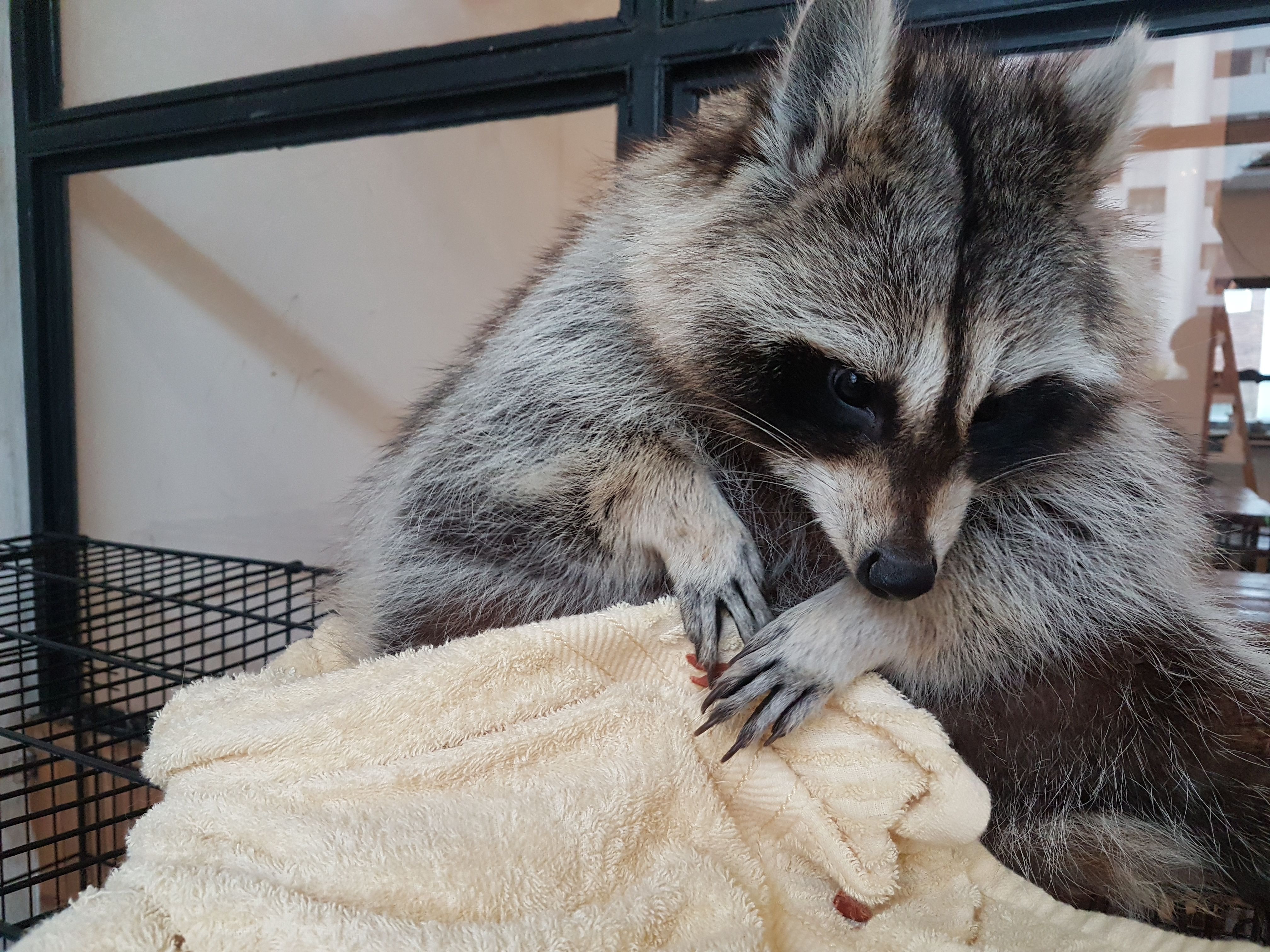 The raccoon had lost a biscuit in the towel and was looking for it!
And finally the only non-blurry photo of the red fox- he just wouldn't keep still and would quickly pounce of you to gently take the treat.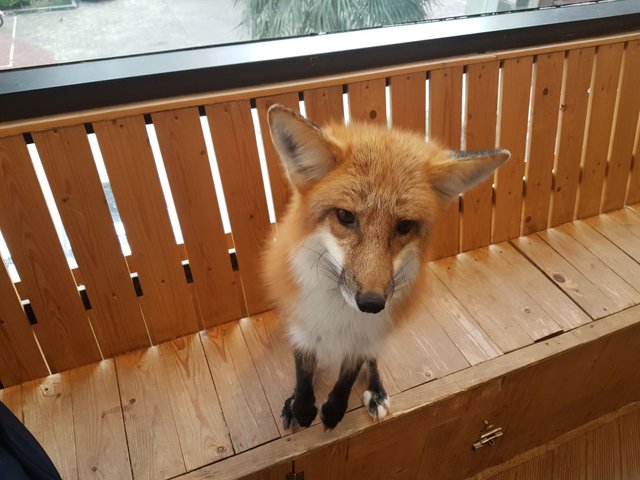 Healthy and safety from back home would love this place lol.
If you liked the post, please don't forget to FOLLOW and upvote for more :)