Street food: Fried fish ball - Zoku
One of the dishes my favorite in Saigon: Fried fish ball

While still living in Hanoi, the campus of my university, they often sell Fried fish ball on the trolley and when winter comes, students in universities can not resist it :))

There is a difference in Saigon and Hanoi. Fried fish ball in Saigon there are many types, and it is sold in stores, you would imagine they eat buffet. You choose the different kinds of fried fish and fried with oil to give them. 5p only you had a plate of fish and members with strong scents stimulate olfactory.

Its ingredients are simple: flour + meat + pepper and other spices.
Fried fish ball besides also add other kinds of dishes such as fried shrimp, fried squid, beef and sheep vien..vv..Tat both are served with sour pickles and chutney. A perfect combination.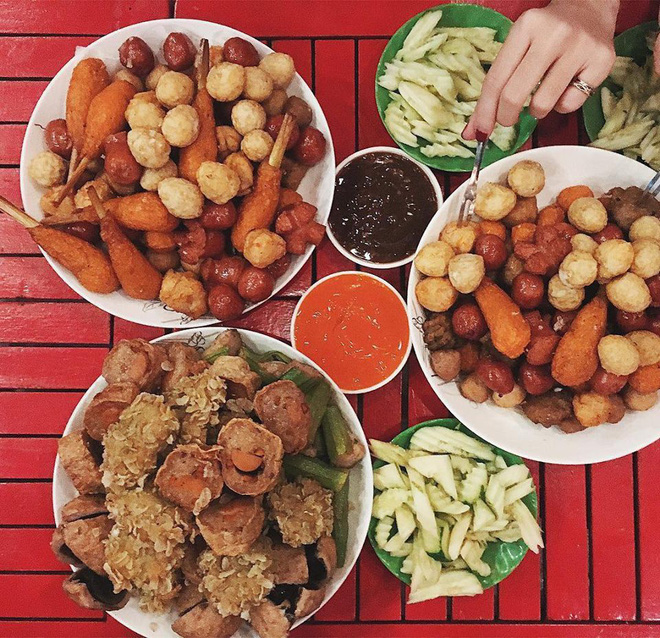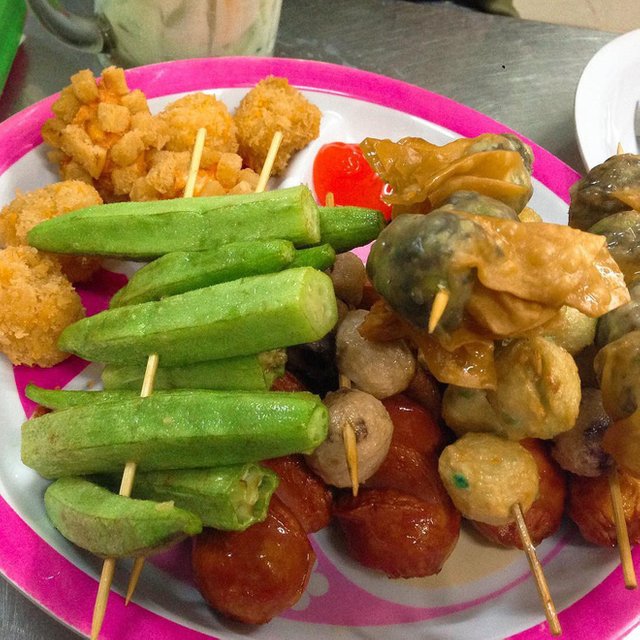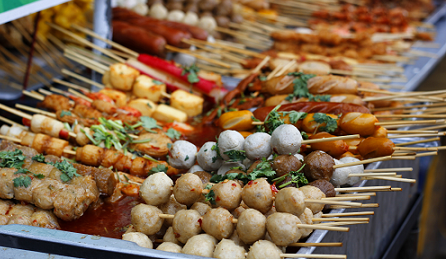 When you eat a plate of fried fish, you will not be able to eat any anything else because it's so delicious and no Lol =))).
Its price is very cheap: only 0.5 $ for a Fried fish ball
I think in some Asian countries, they also have this dish, but the processing is different, such as Korean dishes Fried fish ball, I only saw it on the screen and hope once enjoy food was great. Worth to expect. I am the love food, so so now I have a chubby body as it is now. Haha.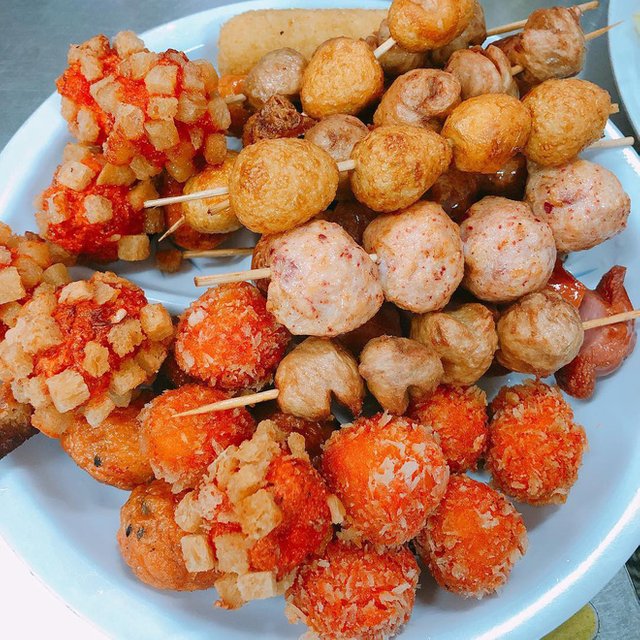 Hopefully this will be food for you to enjoy while traveling to Vietnam. Thanks for reading my post.