🍲 Vegan Raspberry Cake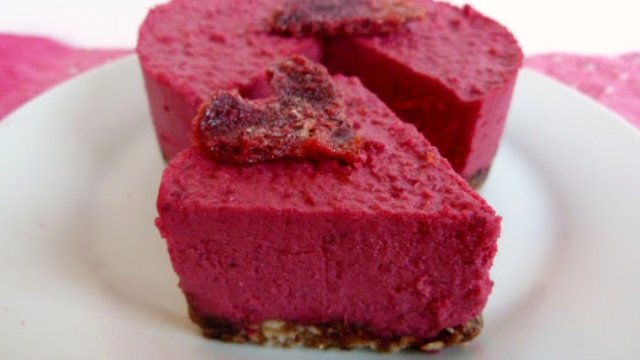 Cooking 0 min Preparation 15 min Number of servings 4
A special vegan bliss that will take you to the fairytale world of sweet and irresistible pleasures. Not only for vegans, but for everyone else ...
Ingredients
1/2 hr. Almonds
4-5 pcs. Date
1/2 hr. Kashu
1/3 hrs. Coconut sawdust
5 tablespoons Coconut cream
1/2 hr. Raspberries
Method of preparation
1. Almonds, 2 tablespoons from the coconut cream and dates are poured into a blender until the dough is spread on the bottom of the pan.
2. Ingredients for cream (cashew, pre-soaked in water for 1-2 hours, coconut, 3 tablespoons of coconut cream and raspberries) are mixed in the blender to obtain a thick creamy mixture.
3. Cover the dough with the raspberry raspberry cream. Before serving, put the cake in the freezer for 1 hour to tighten.
Support me and my work by voting for me
@thealpha