🍲 Vegan Muffins with Raspberries and Cherries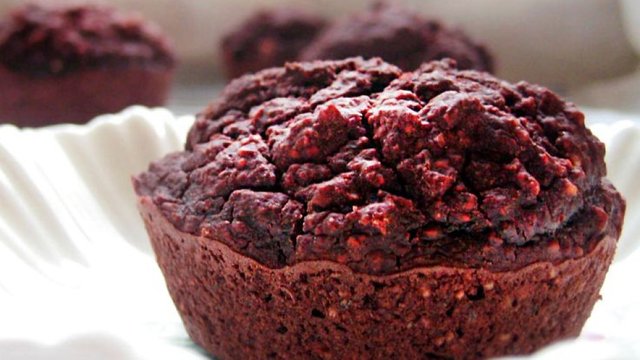 Cooking 0 min Preparation 10 min Number of portions 8
A special vegan bliss that will take you to the fairytale world of sweet and irresistible pleasures. Not only for vegans, but for everyone else ...
Ingredients
2-3 bunches of Raspberries
100 g of Cashew
1 pinch of ginger
50 g Walnut kernels
5 pcs. Date
10 pcs. Cherries
Method of preparation
1. Wraps and 3 of the dates are broken down into a blender until a dough is distributed to the bottom of a muffler mold.
2. The blender also grinds the cashew, pre-soaked for a few hours. A part of it forms a ball, which is used to form a second layer, pressing well with your fingers.
3. Put the cups in the refrigerator for 30 minutes.
Support me and my work by voting for me
@thealpha