💰 Who won STEEM this week? Check the results! [FOODspedition #19]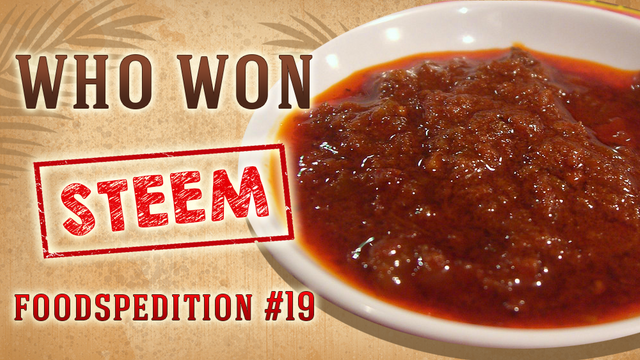 We know the winners of this round of FOODspedition! Check out who won the STEEM this week!
Thank you very much for all your entries! It's fantastic that thanks to you we could get to know all these local sauce! I love it! Choosing the winners was very difficult but it's time to know the results!
🥇 First place and 3 STEEM won @joseangelvs!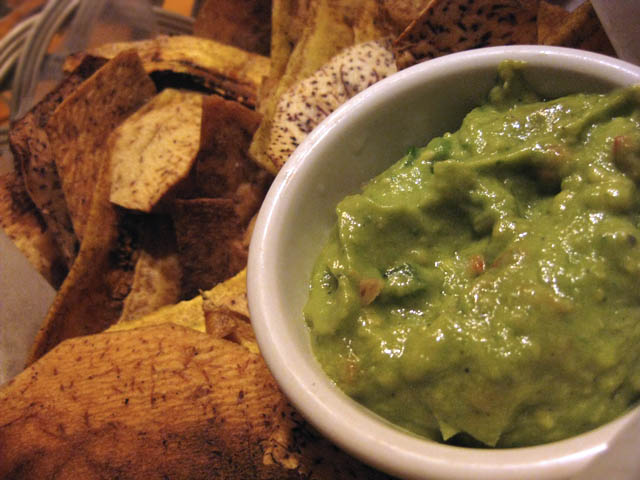 Name: Guasacaca
Country: Venezuela
Price: 3500 bs / 1 $ / 2Steem
Info: The guasacaca is a sauce with a lot of variety, in different parts of the country they prepare it in different ways, however the basic recipe is: avocado, cilantro, onion, garlic, chili and spices, all well blended, I like to make it one night and use it the other day since it tastes better and sometimes I add pepper, other people also add mayonnaise but I prefer it without mayonnaise.
🥈 Second place and 2 STEEM won @moncia90 !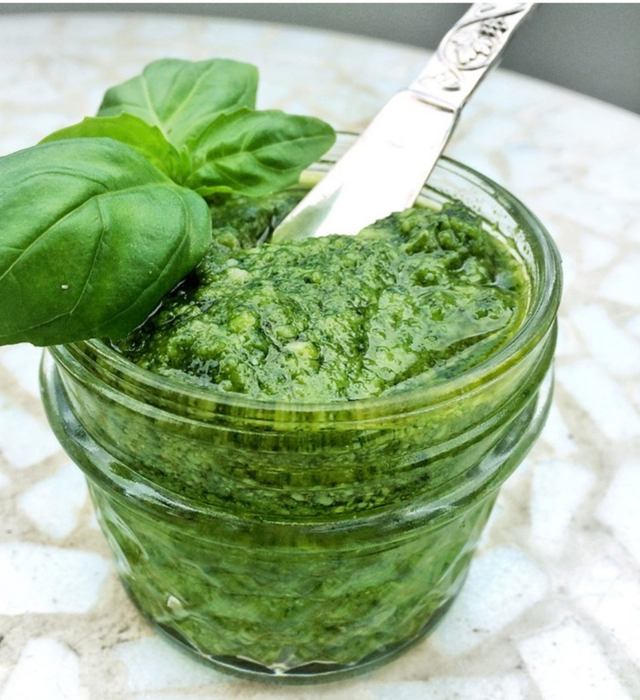 Name: Pesto Sauce
Country: Italy 🇮🇹
Price: 2€/2.27$/4.92 Steem
Info: Italy has a lot of great sauces, but in my opinion pesto is the best one.It Is typical of my country and in particular of Liguria, where the climate is not so cold in winter and all the ingredients can grow without problem all the year.
Ingredients:
- Basil: this is the main ingredient in this recipe, because it gives a good taste to the sauce and we use only the leaves.
- Pine Nuts: this is the crispy part of the sauce. There are a lot of pines in Liguria.
- Olive Oil: this kind of oil is very famous all over the world, because its taste is amazing and it is important in this recipe to mix all the ingredients together.
Process: all the ingredients are mixed together. To have a better result, it is necessary that they do not heat too much. We use this sauce with pasta, pizza and waterboiled vegetables. It is great!!!
🥉 The third place and 1 STEEM goes to @baddaddy!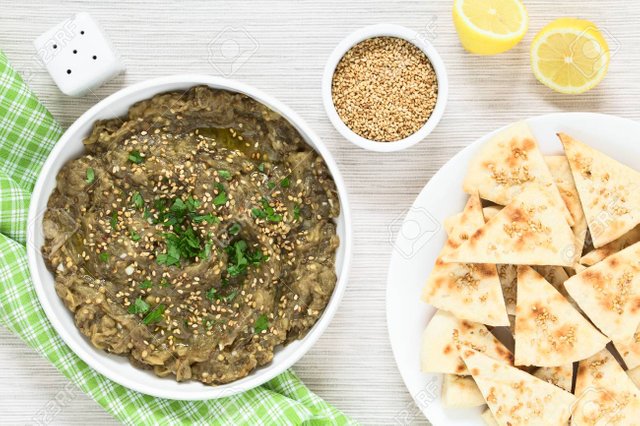 Name: Roasted eggplant sauce
Country: Venezuela
Price: 1000.00Bs.s / 0.400 USD / 0.800 STEEM
Info: Eggplant sauce is a small portion of tasty, smoky taste with freshness, it is easy to prepare and it can be eaten with toast, bread or grills.
With a large aubergine, a clove of garlic, half red pimento, lemon juice, oil, salt and pepper (optional sesame seeds to your liking) is prepared quickly and easily.
After having the eggplant washed it is made hollows with a fork and it is placed on fire to be solitaire round and round every time so that it does not burn being ready it is left to cool it is peeled and it is added to the blender with the rest of the ingredients is liquefied and ready a sauce ready and tasty.
There are people who do not like eggplant in food and I am one of them but in sauce fascinates me.
Congratulations to all winners!
I would also like to thank the other members of the FOODspedition for their entries. They were great! 😉
@gabriela24
,
@itchyfeetdonica
I hope you will take part in the next rounds of the FOODspediton and show us even more wonderful food from all over the world!
And the next round will appear soon!
If you don't want to miss it, be sure to follow my profile!

FOOD IS LOVE!
@the.foodini

All funds collected under this post will be transferred to
STEEMtruck Project account.
Support STEEMtruck and make a donation via Fundition.io