💰 Who won STEEM this week? Check the results! [FOODspedition #18]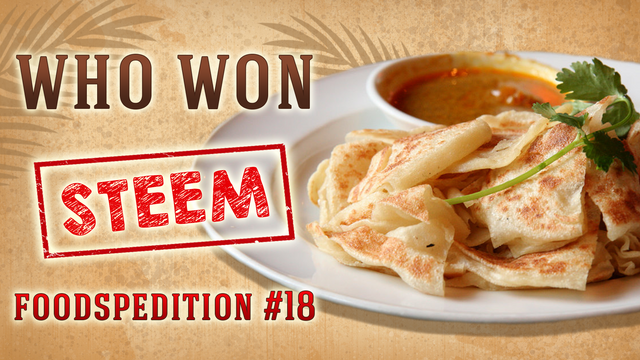 We know the winners of this round of FOODspedition! Check out who won the STEEM this week!
Thank you very much for all your entries! It's fantastic that thanks to you we could get to know all these local coffees! I love it! Choosing the winners was very difficult but it's time to know the results!
🥇 First place and 3 STEEM won @joseangelvs!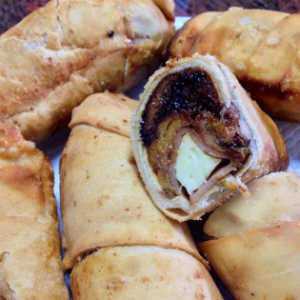 Name: Tequeyoyos
Country: Venezuela
Price: 4000bs / 4.7 Steem / 1.5$ US
Info:The Tequeyoyos, are made with dough, stuffed with ripe fried plantain, cheese and ham and then fried, they are crispy and very delicious, the contrasate between the sweetness of the banana and the salty of the cheese is spectacular.
🥈 Second place and 2 STEEM won @lacl !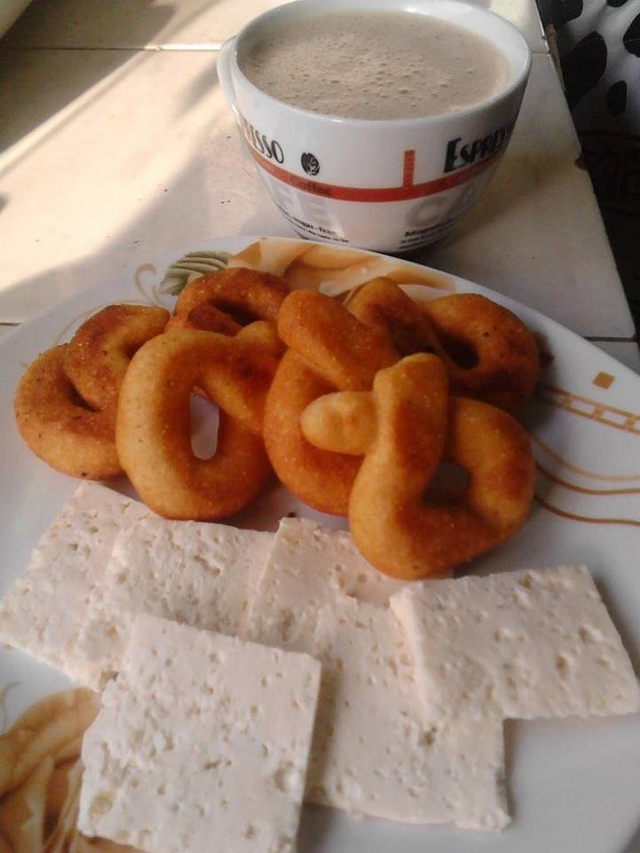 Name: Zulianas Mandocas
Country: Venezuela
Price: 2500 Bs / 3.2 steem / 1 $
Info: Breakfast is the main meal, and we Venezuelans like to start the day in good health, and for that there is nothing better than the popular Zulian mandullas.
The mandocas consist of a mass of corn flour that is complemented with a touch of salt, brown sugar, grated cheese and milk, these ingredients are kneaded, once they are unified, they add pure ripe banana and continue kneading until this uniform.
It is shaped as a circle and in a frying pan with hot oil we place them to fry until they are well browned. Traditionally we accompany them with cheese or creams, such as garlic sauce or guasacacas and our very traditional coffee with milk!
🥉 The third place and 1 STEEM goes to @anggreklestari!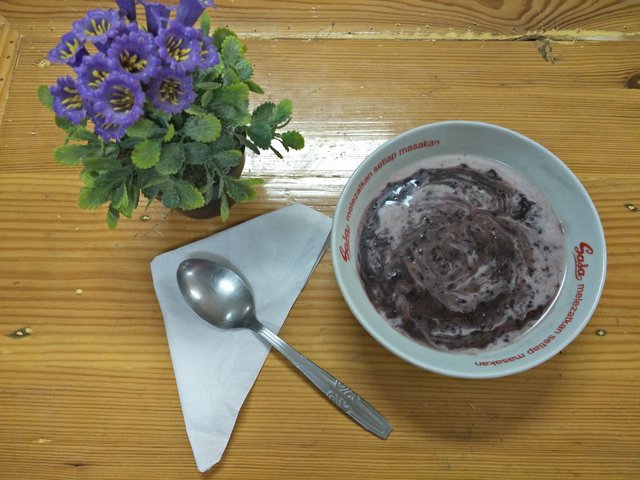 Name: Bubur Ketan Hitam
Country: Indonesia
Price: 10.000 IDR/ 0,72 USD / 3 STEEM
Info: Bubur Ketan Hitam, in English is called "Black Sticky Rice Porridge". Bubur Ketan Hitam is very popular in Indonesia, especially in the area of Java Island as a breakfast. Sometimes that is eaten as dessert or food.
Bubur Ketan Hitam is served with thick coconut milk as topping to add a savory flavor. But if you do not want to add thick coconut milk as a topping, it does not matter and does not reduce the delicious taste.
Congratulations to all winners!
I would also like to thank the other members of the FOODspedition for their entries. They were great! 😉
@loganjose
,
@gabriela24
,
@jennimorillo
I hope you will take part in the next rounds of the FOODspediton and show us even more wonderful food from all over the world!
And the next round will appear soon!
If you don't want to miss it, be sure to follow my profile!

FOOD IS LOVE!
@the.foodini

All funds collected under this post will be transferred to
STEEMtruck Project account.
Support STEEMtruck and make a donation via Fundition.io