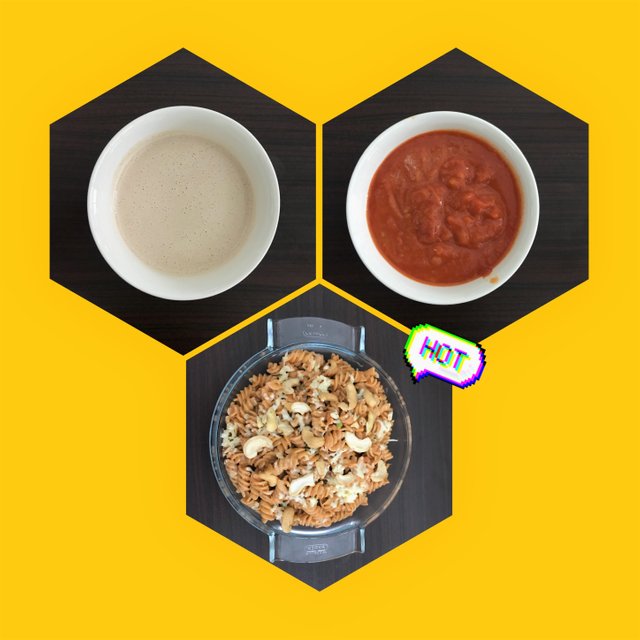 Easiest and Creamiest 3-Ingredient Fusilli Pasta
You might have guessed one of the basic ingredients that most pasta recipes include; tomato sauce. The second ingredient is what's going to give this pasta a creamy and nutty texture. For this recipe, I used fusilli pasta. You can use whatever pasta you like. If you love making pasta but you don't like spending much time in the kitchen chopping veggies then this is the recipe for you
So let's make this easiest and creamiest 3-ingredient fusilli pasta which is sure to lift your spirits up on a bad day
Take a pack of fusilli pasta

Tomato sauce(store bought or home made however your like)


One cup of cashews

One garlic clove

Some Water

Mozzarella cheese for garnishing (optional)
First We Blend Cashews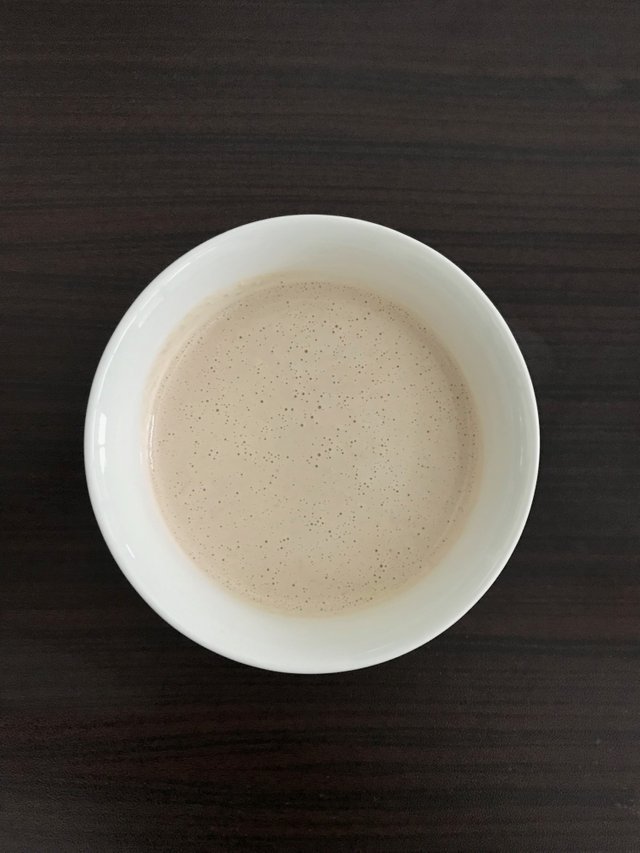 Blend cashews, garlic clove and some water in a high-speed blender until it looks creamy.
Now Let's Get Towards Making Pasta!
Boil water with salt in it and cook fusilli for 7 to 8 minutes
Drain the fusilli
In a saucepan, put 2 tablespoons of oil and stir it on medium heat
Throw the fusilli in the saucepan with tomato sauce, cashew cream and stir it
Garnish it with some salt and whatever herbs you like
Throw on some mozzarella cheese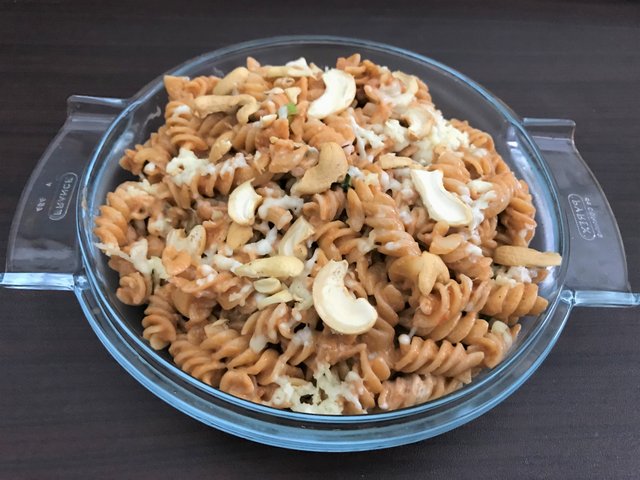 la pasta e pronta amo
I know I know you all are saying thanks to me for sharing the easiest and bestest pasta recipe. You are welcome guys :-p Even my mom who has a bougee taste loved it and saved quite a large batch for herself so she can eat later.
Enough of self-praising for today. Let me know of your thoughts in the comments and have a great and productive week ahead.
Find the original post on my website Also Known As Beautiful
xoxo
Rimi