Tonight I am making some crispy FISH n CHIPS and fish sandwiches. I was at the grocery store and bought a couple pounds of some nice cod fillets. I cut off the tails and sides for fish and chips, the middle for some nice fish fillet sandwiches and I put the cod loins away for another dinner.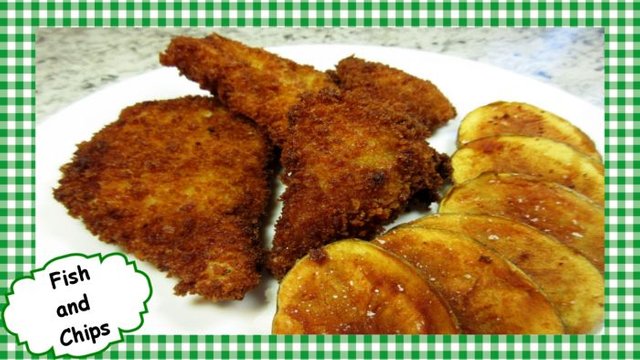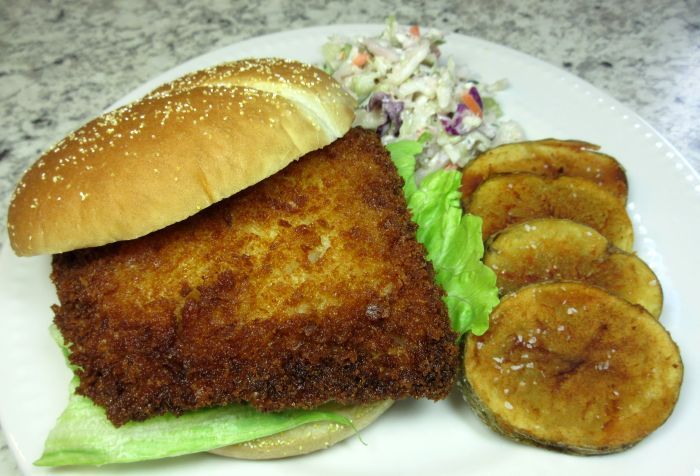 This crispy fried fish recipe is soooooo easy. Probably not the healthiest but easy and delicious.
I have the recipe below. I breaded the fish with seasoned flour, egg wash and panko crumbs. Fried till crispy golden brown.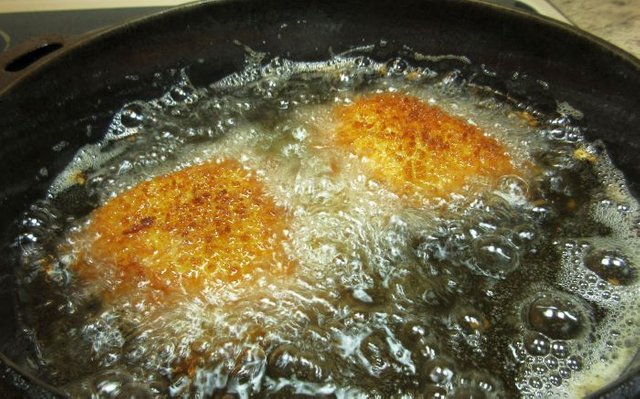 For the chips, earlier in the day I microwaved a couple potatoes. Kept them still a little firm inside so they don't fall apart.
Let them completely cool. Sliced into chips and fried until golden brown. They turned out great!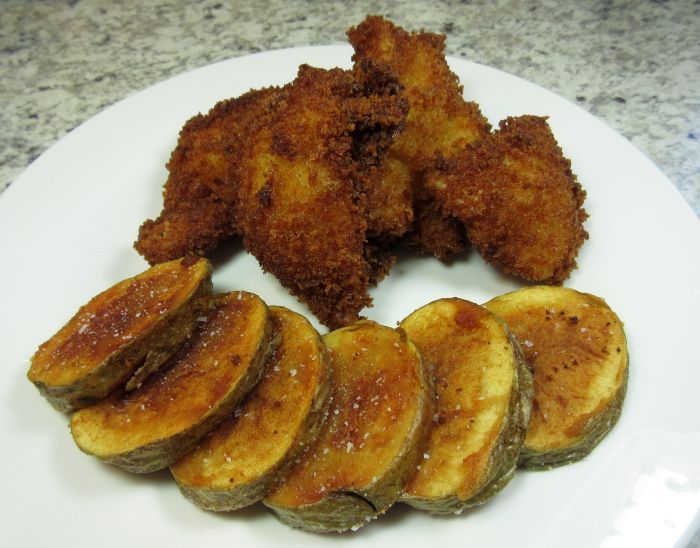 How to Make Crispy Fish and Chips ~ Easy Fish Sandwich Recipe
INGREDIENTS:
1-2 pounds Cod fillets (or haddock)
1 cup panko crumbs
2 eggs beaten
1/2 cup flour
1 tsp. salt
1/2 tsp. black pepper
1 tsp. garlic powder
peanut oil - oil for frying
Dredge fish pieces in seasoned flour (flour, salt, black pepper
and garlic powder). Next into the beaten eggs and then into
the panko crumbs.
Heat oil to 350 degrees and fry fish pieces for 2-3 minutes on
each side depending on the size of your fish pieces.
Remove and drain on a wire rack.
For CHIPS:
I microwaved a couple of potatoes and then let completely cool.
Sliced into chips.
Brought my oil up to 375 degrees and fry for 2-3 minutes or
until golden brown.
Remove, drain on paper towel and season with salt.
Enjoy.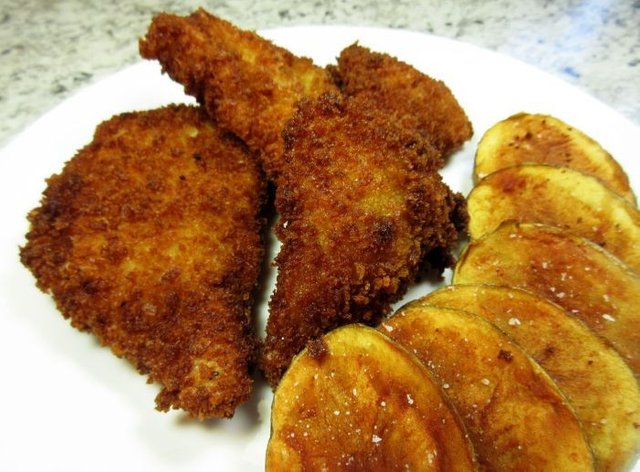 ---
Donations and tips for TESS COOKS4U: https://www.paypal.me/TessCooks4u
Thank you so much for the support!
---
Follow TESS COOKS4U on Social Media:
YOUTUBE: https://www.youtube.com/channel/UClcWrXNVItYUqoExg_Y86AA
FACEBOOK: https://www.facebook.com/tesscooks4u
WEBSITE: http://tesscooks4u.blogspot.com
EMAIL: [email protected]
---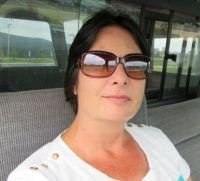 Please UPVOTE and FOLLOW ME for more food and cooking!
This is the video recipe for the Crispy Fish and Chips. Enjoy.