Oh, potatoes! :)
I wake up in the morning and everything seems as usual... But then it turns out that several cases canceled and I have enough time to eat homemade food today! Long time with all this city bustle I did not cook potatoes on lard(bacon)...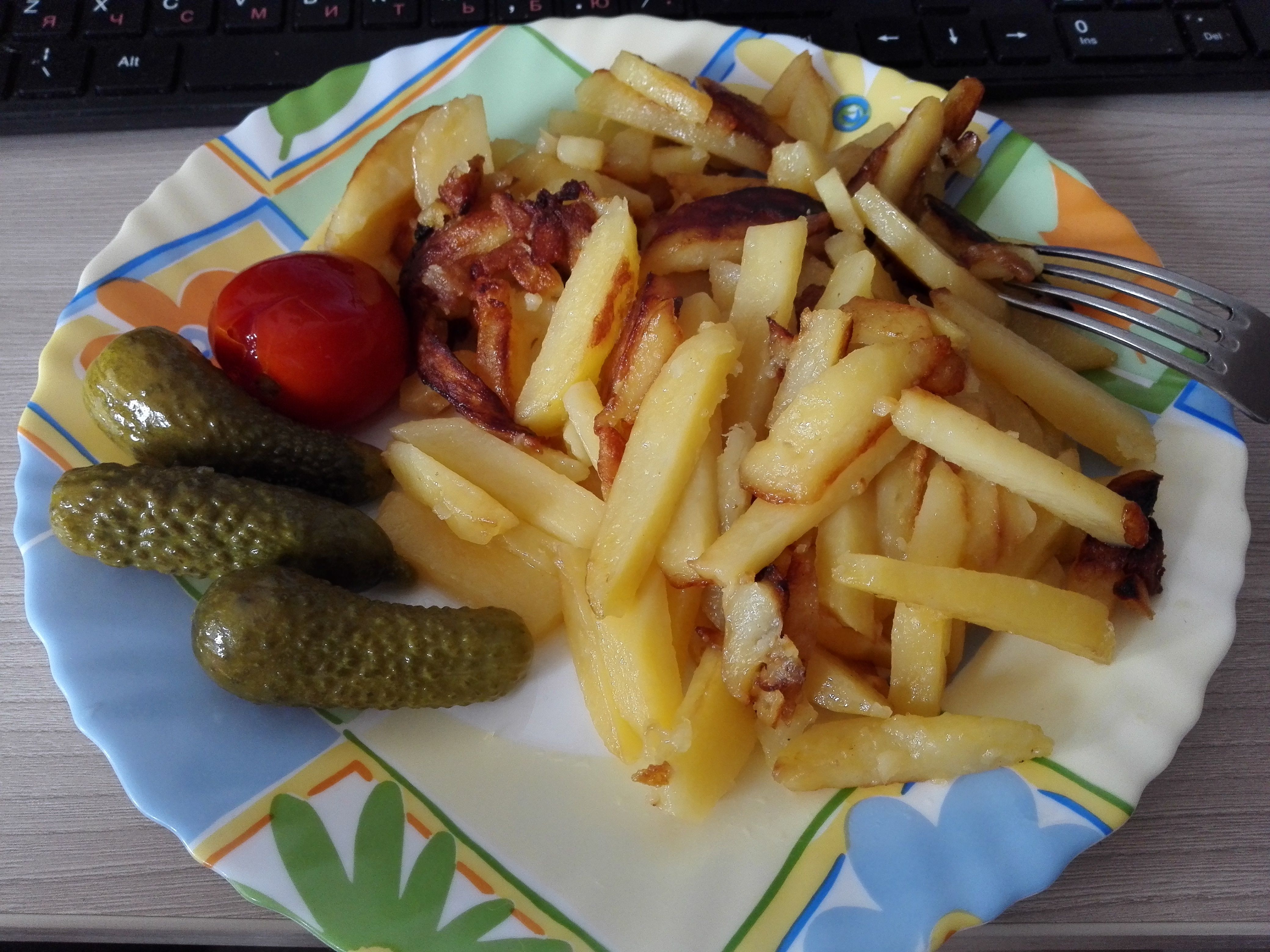 Let's go!
Clean the potatoes...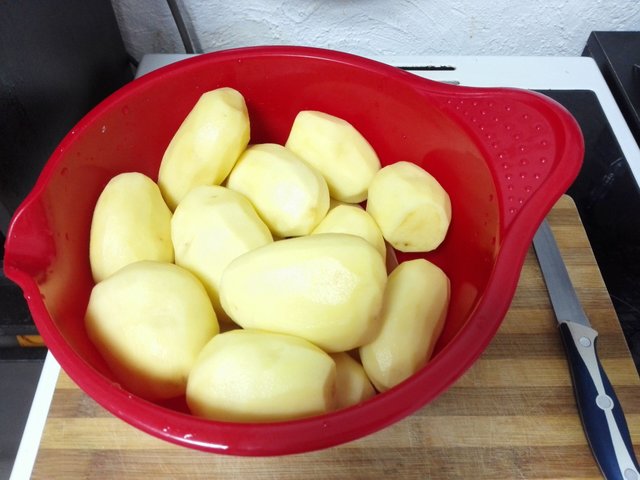 And cut it!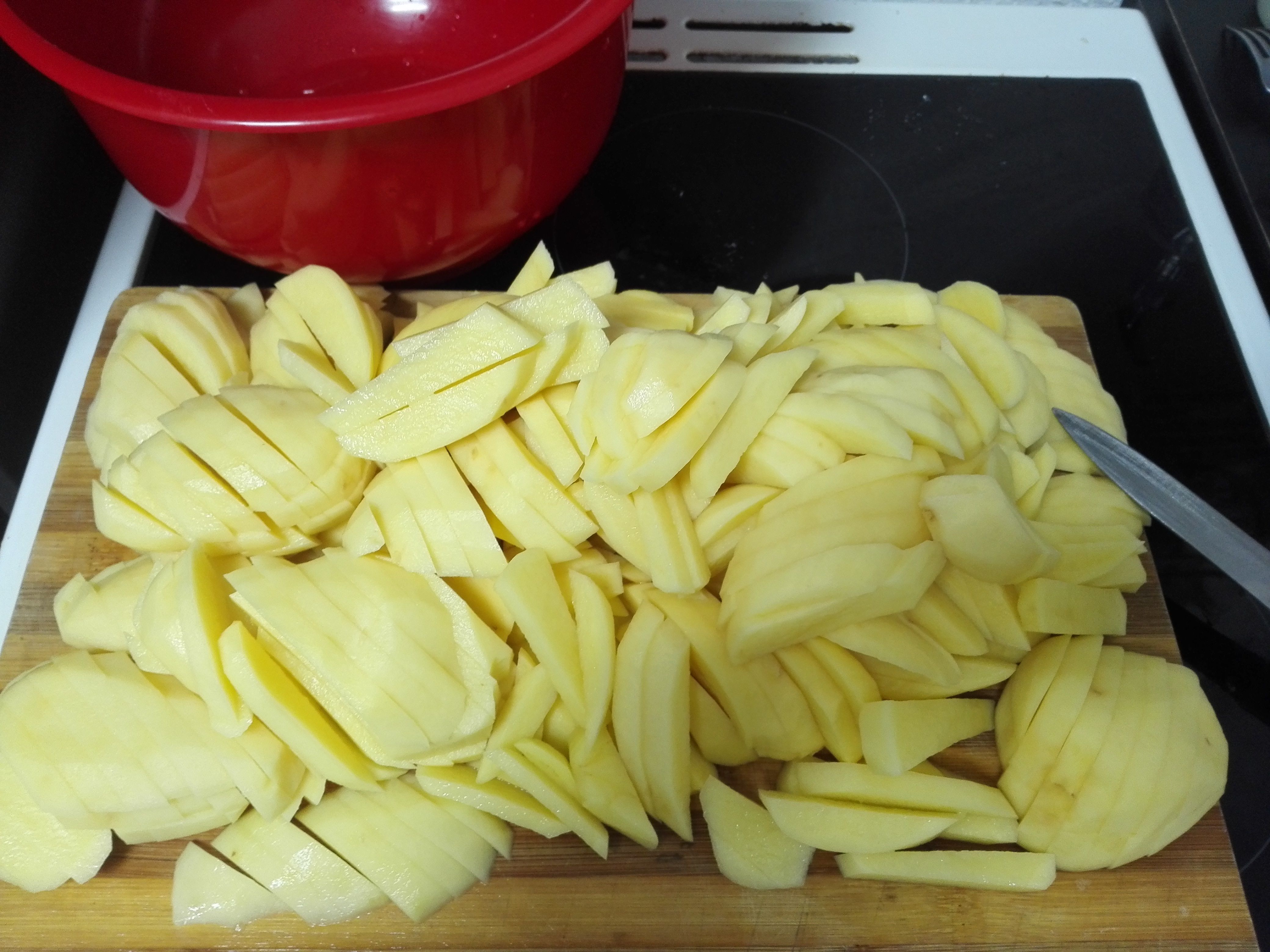 Melt the lard(bacon) in the frying pan. No oil!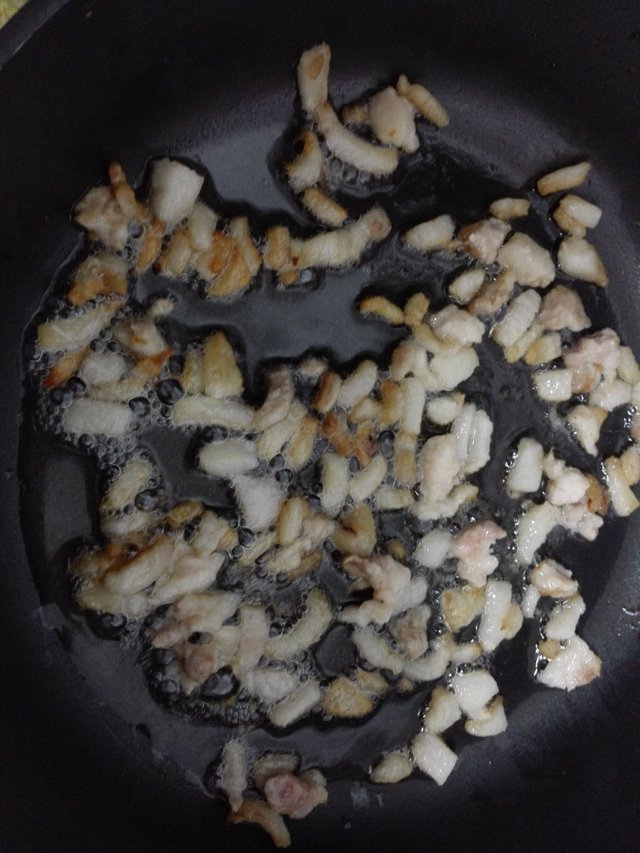 Add the potatoes.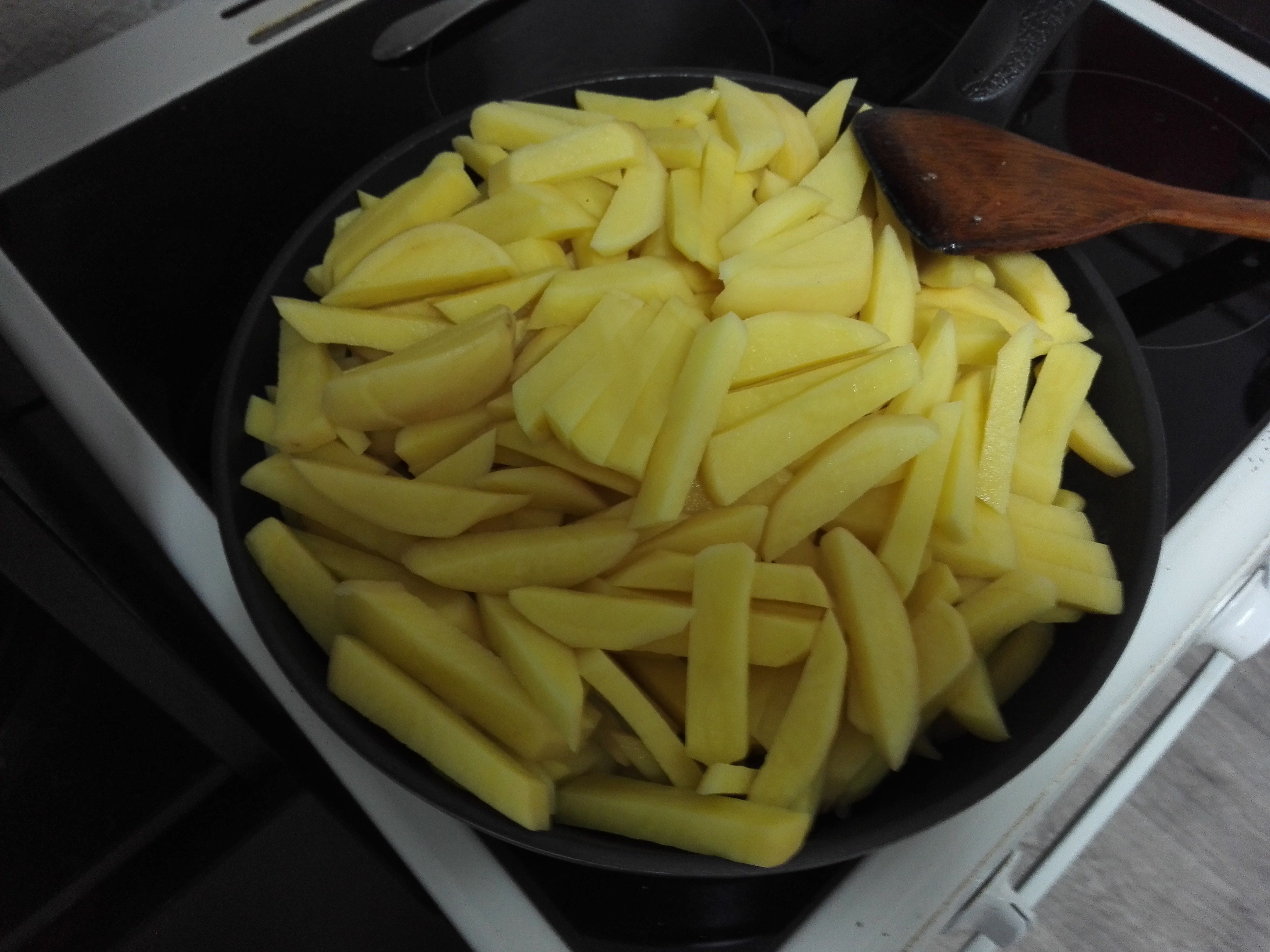 Mix quite often as we fry on high heat!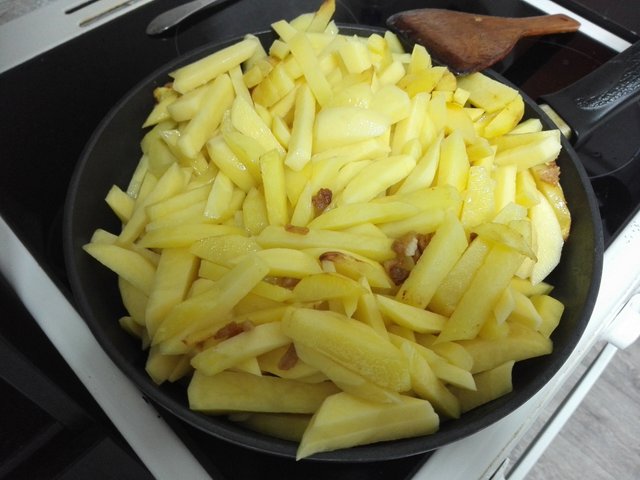 After ~ 30 minutes, everything is ready! It smells very tasty!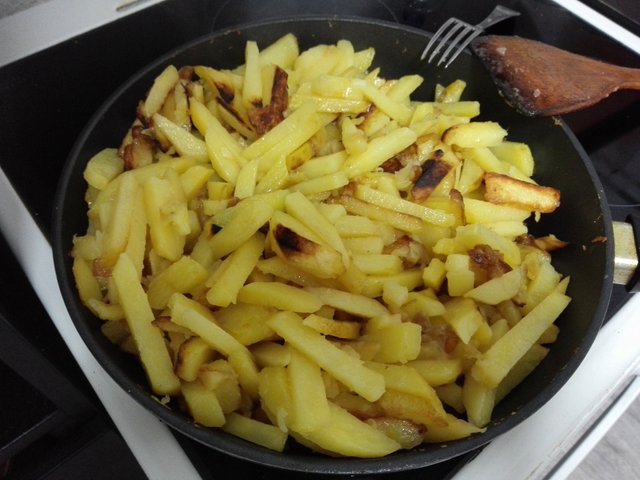 Let's add marinated cucumbers and tomato. Bon appetit!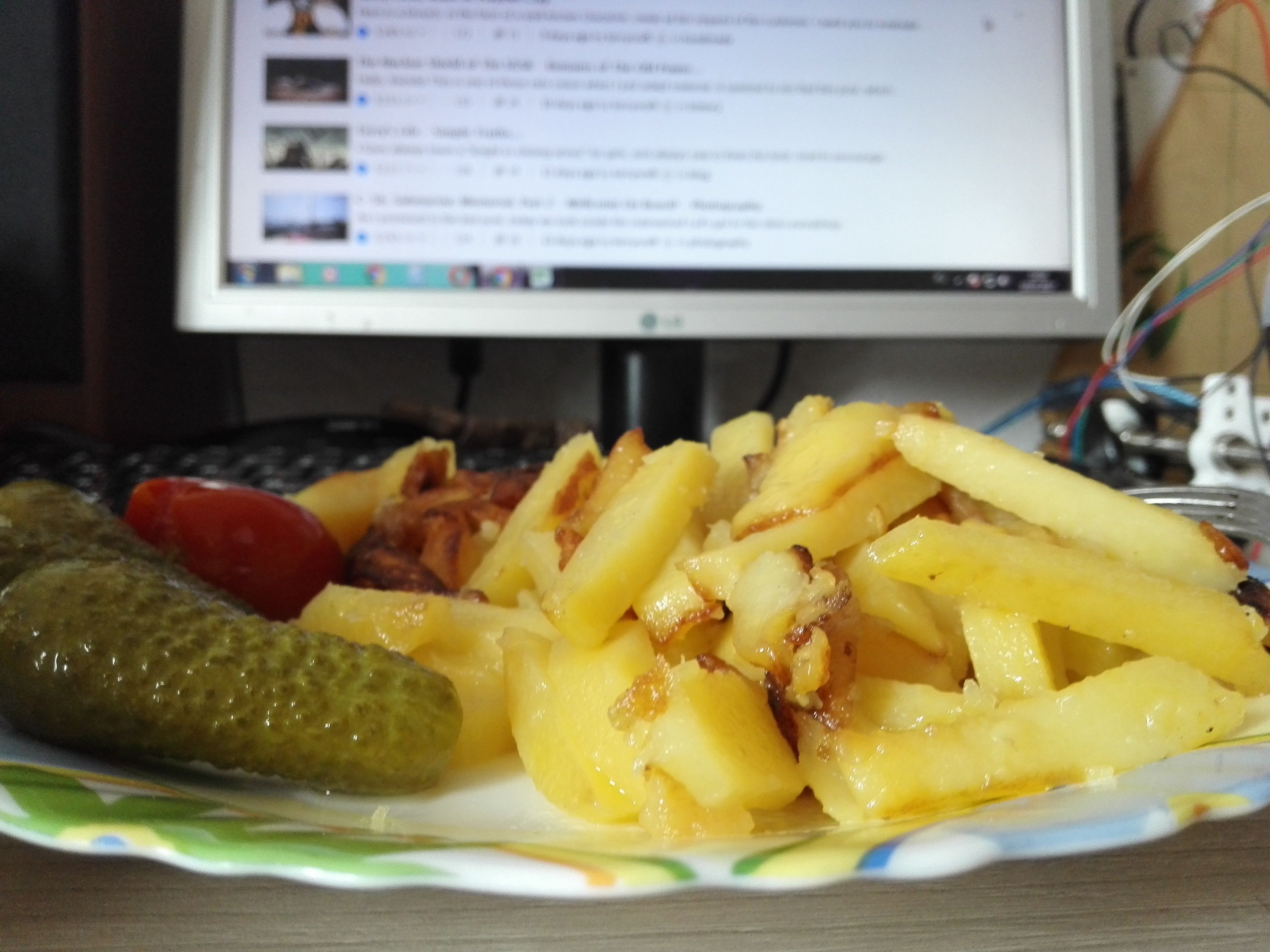 Sincerely, well-fed and contented Terry Craft.