Homemade Cajun Fried Chicken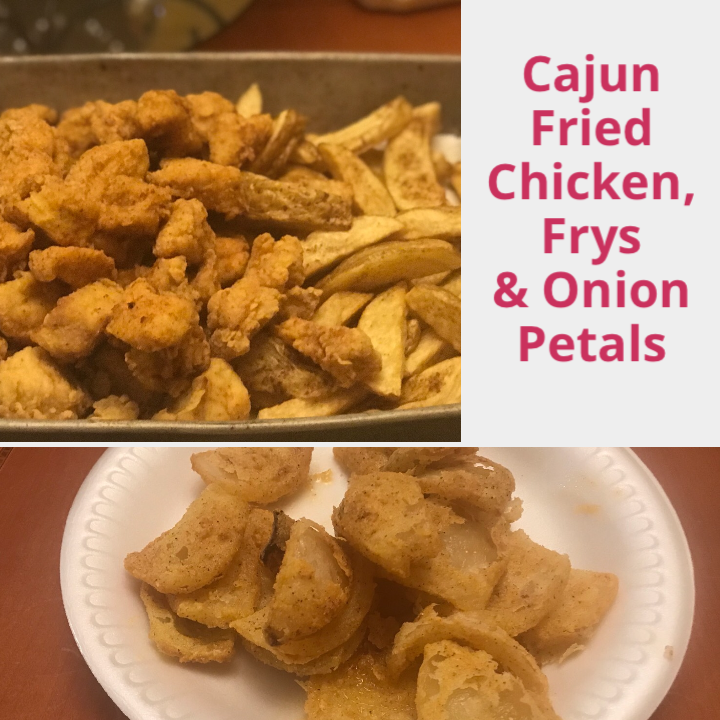 Made this delicious Cajun Fried Chicken with homemade French frys and Onion Petals.
Great meal for the whole family. My kids could not stop eating this. We dipped the Onion Petals in Chipotle Ranch dressing. Just enough Cajun not too much. Everything was fried in vegetable oil.